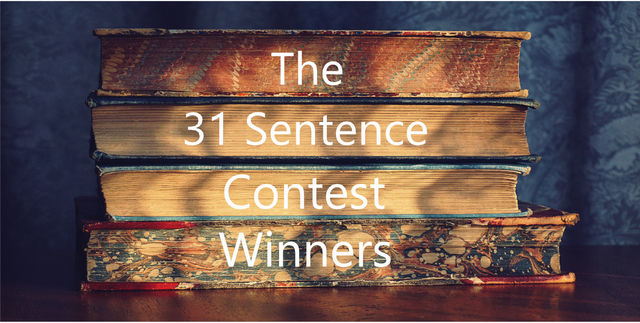 ---
---
We had four entries this round:
(1) @chireerocks - Divine Versions
(2) @free-reign - What Went Wrong
(3) @wakeupkitty - Sweet Candy
(4) @deirdyweirdy - Undone
---
Thank you @agmoore2 for the use of your picture found in this post.. It did as thought, brought out some good writers who wrote interesting stories. 8-)
It seems that quite a few of us here didn't have such a happy schooling experience. Since the fourth grade on, I was in a different school, mostly in Colorado, every year up until I spent has of my sophomore and junior in one school and then my junior and senior year in California.
About the only things that I remember enjoying about being in school was band, math, and playing outside. Oh, almost forgot. Lunchtime. I went back for seconds and thirds. There was almost never enough time to go out and play for the time that I would have liked.
I did learn how to type in my freshman year. I'm glad that I went to the classes. It has helped in life.
I took a woodshop class for two years. I built some shelving and, once, a large display case that I made for my mother and after to the men who took her storage away because she couldn't pay the rent. ARG!!! - I made a chessboard there in shop class, too. I had that for about ten years before a con artist convincingly convinced me that I didn't need all of my "baggage". Double ARG!!!
I was in band from the fourth grade until the my senior year. I enjoyed playing. I enjoyed the concerts. I enjoyed going to competitions, won me a few 2nd places - maybe even a couple of 1st places - for cold reading a piece. Band class was probably one of the best things about that schooling stuff.
---
Now for the judging. How the wheel turns...
---
---
---
---
First Place
@chireerocks - Divine Versions
Second Place
@free-reign - What Went Wrong
Third Place
@wakeupkitty - Sweet Candy
p.s. @free-reign expressed his want of splitting his winner share of SBI between the other two winners and it shall be respected.
---
---
---
---
Round 10 is out. Come stop by if time permits.
---
---
Previous Contest Weeks: Entries and Winners
---
---
Steemit sites I support and/or delegate to.
Other sites I support