REASON WHY U NEED TO FOCUS ON AUTONOMOUS INCOME TO BE FINANCIALLY SUCCESSFUL
---
Most people that are poor see riches as something difficult to achieve or unobtainable dream. Although most of them are aspiring to be rich. Most fail to understand the basic principle of income. And even those that know the principle even fail to apply them.
La mayoría de las personas que son pobres ven las riquezas como algo difícil de lograr o un sueño inalcanzable.Aunque la mayoría de ellos aspiran a ser ricos. La mayoría no entiende el principio básico de la renta.E incluso los que conocen el principio incluso no los aplican.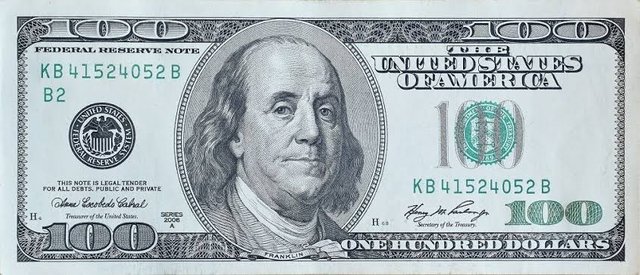 Some Africans believe some people are destined to be rich while others are destined to be poor. Hardworking doesn't give or yield any positive result but smart working does.
The basic truth is that any one can make it if they understand the concept of autonomous income. Most successful people get this right and it works for them.
The richest Black man Alhaji Alico Dangote was asked in an interview the number of hours he worked per day. Like most people, I was expecting the man to say something within 24hours but the man mention something far above that
Algunos africanos creen que algunas personas están destinadas a ser ricas, mientras que otras están destinadas a ser pobres.El trabajo duro no da ni produce ningún resultado positivo, pero el trabajo inteligente sí lo hace.La verdad básica es que cualquiera puede hacerlo si entiende el concepto de renta autonómica.La mayoría de las personas exitosas hacen esto bien y funciona para ellos.Al hombre negro más rico, Alhaji Alico Dangote, se le preguntó en una entrevista el número de horas que trabajaba por día.Como la mayoría de la gente, esperaba que el hombre dijera algo dentro de las 24 horas, pero el hombre menciona algo muy por encima de eso
The truth is that, for one to be successful one need an income that is not within one working hours. And this what is being referred as autonomous income.
Autonomous income is an income that doesn't depend on one's effort. It is an income you get when the collective effort of others are being use for the sake of enriching or adding to one resources.
The income generated can be represented with the simple formula. When the formula is applied there is a high probability of getting financially successful.
     **Y=A+BX**

Where Y represent income.
A represent income that doesn't
depend on effort
B represent income depending on
effort
X represent effort
The higher the income that you derived without your effort, the richer one becomes.
Most people people who are aspiring to be rich only have income that depend on their effort which is limited to 24hours that they work. Income derived from effortless work is what gives the rich people edge over the less privilege one's.
La verdad es que, para tener éxito se necesitan unos ingresos que no estén dentro de una jornada laboral.Y esto es lo que se está denominando renta autonómica. El ingreso autónomo es un ingreso que no depende del esfuerzo de uno.Es un ingreso que se obtiene cuando el esfuerzo colectivo de otros se está utilizando en aras de enriquecer o agregar a un recurso.Los ingresos generados se pueden representar con la fórmula simple.Cuando se aplica la fórmula hay una alta probabilidad de obtener éxito financiero.
Y=A BX
Donde Y representa los ingresos.
Un ingreso que no depende del
esfuerzo
B representa el ingreso
dependiendo del esfuerzo
X representa el esfuerzo
Cuanto mayor sea el ingreso
que derivó sin su esfuerzo,
más rico se vuelve uno.La mayoría de las personas que aspiran a ser ricas solo tienen ingresos que dependen de su esfuerzo, que se limita a las 24 horas que trabajan.Los ingresos derivados del trabajo sin esfuerzo son los que dan ventaja a los ricos sobre los menos privilegios.
Posted Using LeoFinance Beta
---