AskLeo - Have You Ever Been Scammed In Crypto?
---
Bitconnect is probably the mother of all scams in crypto. The ponzi has managed to rug pull millions in crypto from naïve investors and although I haven't read anything lately in regards of the ones promoting this shit, I hope they got what they deserved.
I don't know if DeFi hacks lately would fit the scam category, as the creators of the platforms don't intentionally build them to be easily penetrated by hackers, but I bet people are still scammed in this space.
Scammers have a long history and it will be quite hard to completely eliminate such breed, but my take is that 99% of the fault is carried by the ones actually being scammed. You just have to realize that whatever sounds too good to be true, it's probably too good to be true.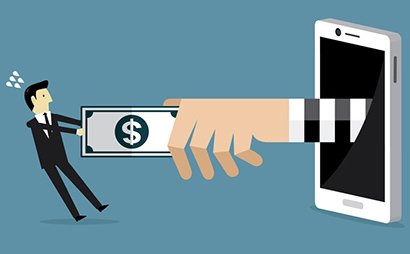 There were all sort of scams on YouTube where scammers would upload a recorded live video of an important crypto conference featuring Brad Garlinghouse or Elon Musk and manipulate the video to look like a live video. The catch would be that if you send some crypto to an address "that appeared on the screen" that address would double your transaction and I almost fell for something like that once.
It was during the bear market and there was a Brad Garlinghouse recorded interview and uploaded as a live conference with a supposedly giveaway created for the viewers. Free internet money during a bear market sounds good, but luckily I remembered that the conference was already broadcasted and haven't sent any XRP to the scammers. I was either lucky or not that stupid as I thought so...
Was close though, I have to admit. I doubt anyone would be able to scam me now, but I had my weakness in the past. What about you, have you ever been scammed in crypto?
Thanks for attention,
Adrian
Posted Using LeoFinance Beta
---