Two Years of Leofinance, My Story...
---
I am close to five years on Hive and whenever I ponder on my life with Hive, what changed, the people that I've met, and the perspectives we got unfolding down the road it feels like I am here for centuries already now and the eternity awaits ahead. Time flies and I just realized it's been two years since I've become a dedicated Leofinance community member.
It feels like it was yesterday that I had my first post typed through this interface. I didn't let myself convince easily to "transit from my old type of blogging" to Leofinance. I still remember for how long @trumpman and @toofasteddie "have insisted" I should post my crypto-related content in the Leofinance community.
I'm stubborn like a donkey sometimes... I know it, I've seen myself acting as such so many times, and sometimes such behavior acted for my benefit and sometimes not.
It was kind of the end of the bear market when I kind of moved my blogging routine to Leofinance. There was so much going on in the market and the environment around blockchain technology that I started consuming and creating more related content. I found quite a few interesting accounts here that I have been following since then.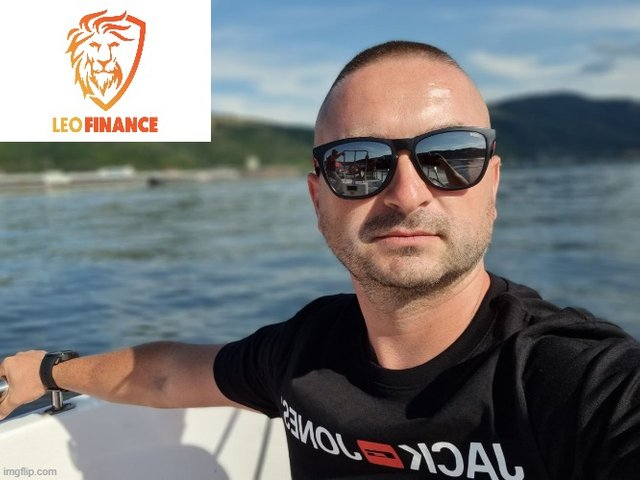 I've said it many times on my blog and will say it again, Leofinance is in many ways a better type of crypto media than the mainstream outlets are. People here are more straightforward and they also don't have "the incentives" to promote shit they wouldn't buy into. The community got larger over time and despite the LEO token price getting crushed for the past few months we're still here.
I was a bit shy at first cuz I didn't consider myself "worthy of talking crypto". I wasn't into DeFi, and didn't have much technical understanding, but I'm an opinionated guy and kept on pouring my thoughts on all sorts of Leofinance-related topics. I'm still a mediocre blogger, but I have accepted and fully embraced my mediocrity.
Leofinance is a highly welcoming community, though. I have become quite selfish lately in welcoming new users, but I remember I had a quite warm one when I came here. It's still my primary go-to place for Hiving.
2020 was the year of LEO, if I remember correctly. I guess it was sometime in the winter of 2020 when LEO hit $1. Curation was "highly organical" in here back then, to some extent it's still the same, and "working for Leofinance" was lucrative ;). If I can put it this way. At the peak of the uprise for LEO, I had 2,800 coins and all of them were earned through blogging.
Gradually the price bubble started to deflate and I decided to buy out of my pocket about 3,200 more LEO tokens for which I paid about $1,200 if I remember correctly, so I would have an LP of 6,000 LEO. The price kept on falling but that was no excuse to quit. I will keep on posting in this community even if LEO goes to $0.01.
I know it won't, but just sayin...
Prior to becoming a Leofinance community member, I was literally blogging about everything, like many Hive users at that time, but switching lanes I have somehow become more disciplined and focused. I can't say I got a niche now, but at least my blog looks a bit cleaner and makes a bit more sense.
Like-minded people make communities great and I sure did find a ton of them in here. Oh, and I also remember the days of Toruk(@onealfa) when this man was carrying a ton of LP and was spreading 100% upvotes left and right. His upvotes used to generate something like $50 or $60 in revenues per post. I have to give him a shoutout cuz this man paid for a lot of goodies for me through his upvotes. I guess he didn't even know that...
I am looking lately at this shit show with FTX, Gemini, BlockFi, and whatever and the reactions the crypto people have about such events and it makes me say: man, we're surrounded by a whole bunch of retards in the crypto space. Even what we call smart money somtimes acts as dumb money(cough Mike Novogratz). That doesn't apply to our community. Unfortunately, we don't get any exposure out of Hive, but we deserve it because there are a lot of well-balanced minds here.
Why Leofinance?
Because the future is crypto, because the project is ever expanding, because the community is "organic" and because CT is so lame and acting so much like pure sheeple so often... I said this on my blog already for so many times and I will say it again: I love crypto and I want to do this for my entire life.
Thanks for your attention,
Adrian
Posted Using LeoFinance Beta
---