We Are So Ahead of The Curve. Elon Musk Once Again "Envisions Hive"...
---
I like Elon Musk, I really do, because the man is a visionary and he's made quite a few dreams come true for some of us.
He gave us Teslas... made a bunch of people Dogecoin millionaires, and I'm happy for them, and thanks to his "soup of satellites" @jongolson is enjoying some decent internet connection in a quite remote area where he currently lives.
Elon Musk is been quite an advocate for freedom of speech lately, especially after the "buying twitter saga" and he quite often talked about somehow decentralizing Twitter, if that is even an option, and rebuilding the freedom of speech foundation that Twitter/social media once had.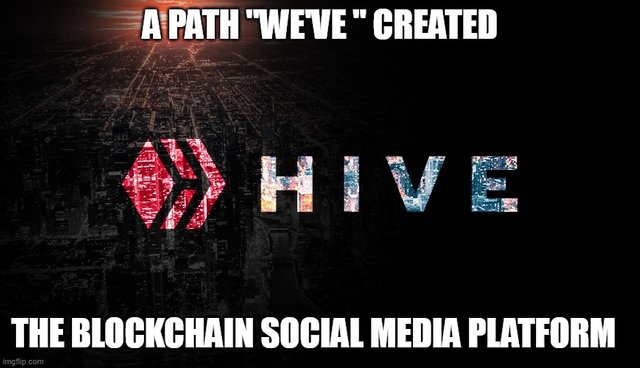 In a recent interview he was discussing with a bunch of young folks about media and subscriptions to media. I find it hard to believe that in the era of speed internet and instant access to information anyone still pays for reading news, but it seems the case is still valid.
The proposal of Elon Musk, in order to revive this type of content and the access to it, was that instead of paying a monthly fee for having full-time access to all the articles one outlet is releasing on a regular basis, one could simply pay for just that one manifesting interest for.
He had to mention DOGE for this manner, cuz he's the Dogelord ;). Well, we already have tons of content creators on Hive and there's a lot of good stuff being put out through this blockchain and the rewards that we have for content creation are pretty similar to what Elon Musk is envisioning for traditional media outlets.
You don't have to actually pay for reading content on Hive, but when you like an article you can upvote it and that guy who spent time and effort to create it will be rewarded in HIVE and HBD tokens, thus motivating content creators to further create.
You see, Hive is so way ahead of the curve and it is still so underrated. HIVE, the main layer token, is currently valued at $0.39 and is ranked 193 on the coingecko chart. It's hard to believe that a project with so much value and use case has a $144 million total market capitalization while Shibainu, which is worthless IMO is worth $6 billion.
All we need is Elon just once tweeting about Hive and we will probably instantly get into the top 100 cryptos by market cap. Or some really really good marketing. Hope never dies... I guess. However, with or without Elon's shilling, Hive is a constantly running machine.
Thanks for your attention,
Adrian
Posted Using LeoFinance Beta
---