Who Sold The Dip?... Cuz I Know Someone Who Bought It
---
99.9% of the crypto heads on twitter are in disbelief right now... Their favorite asset class is "acting shady", meaning that it doesn't follow their "well nailed" patterns based on previous past performance. Good luck trying to apply these old strategies on crypto, at the level its got!
You wanted volatility, here you have it!
Bitcoin managed to fall from around $57k to $43k in a matter of hours, with basically no black swan event triggering it. Just coins trading hands and liquidating positions on leverage traders. "$1.05B Bitcoin positions liquidated in the last 24hrs".
Nice
Let the games begin... And they actually did. As Nayib Bukele, the president of "The Bitcoin Country", El Salvador, added 150 coins to the nation's treasury at an average USD price of ~$48,670. This man knows how to buy the dips, I bet he's an inside trader :D.
He seems to be in a competition of a sort with Justin Shit(Sun), from what I noticed on twitter. The shithead who screwed Steem has bought 100 coins as well during the dip. Would you have imagined back in 2017, that four years down the road, 100 Bitcoin would be worth close to $5 million?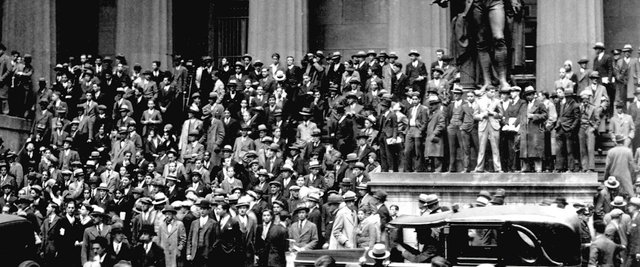 image source
Nope?...
I guess, that if nobody could have imagined Bitcoin that high, is the exact reason why nobody knows what has caused the dip. Exchanges probably have a clue, but the rest of us plebs are clueless, thus staying humble and BUIDLing is way more productive than leverage trading and loosing tons of money.
Or you can blog on Hive and earn a crypto or two, instead of panicking. This attitude was inspired by @fredrikaa latest post. Why worry, when you can keep on earning aaaannndd BUIDL.
HIVE has managed to handle the dip quite decent imo, just about $0.30 loss from yesterdays dollar valuation. That makes me think that once money is back in the market, as I truly believe it will be, HIVE will reach $3 in no time.
@mindtrap has analyzed the current crash more in depth and had a tweet earlier saying that BTC looks oversold on almost every time frame you look at it. Yes, loosing $10,000 in dollar valuation over night makes Bitcoin still highly volatile.
But that doesn't mean it isn't a safer bet than fiat on the long run. My personal view is that we won't enter any bear market any time soon, it's just that I don't know if we will have a blow off top in December, or any time in the following months. I honestly don't even wish for that to happen. I'm happy with a steadier more healthy growth than the past swings we had so far.
By the way, how are you handling the mini bear market?
Thanks for attention,
Adrian
Posted Using LeoFinance Beta
---