The way I plan my fianances for 2021
---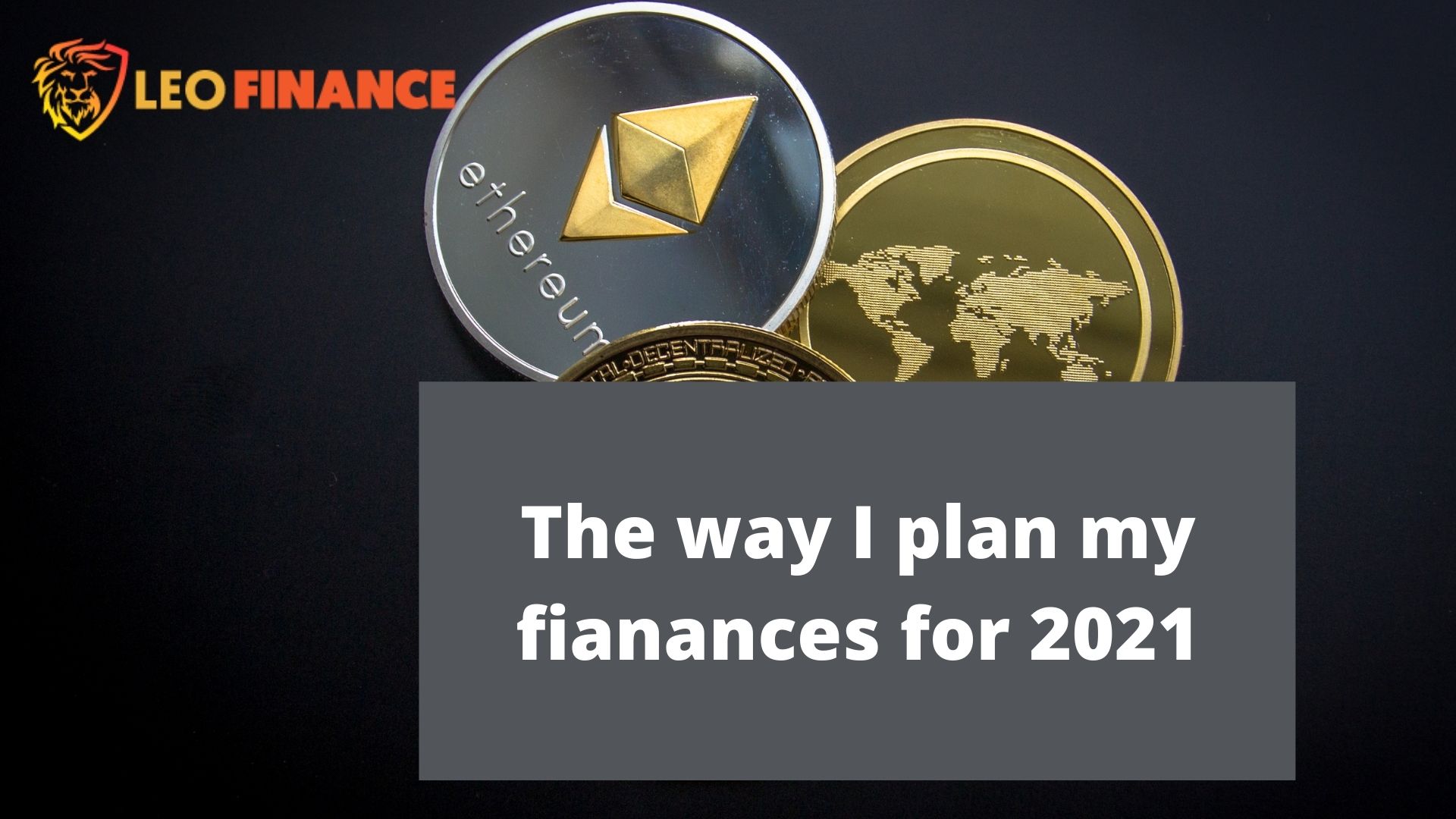 This is a post to take part in the contest published by @theycallmedan.
I'm running an offline business and at the moment my business is closed because of covid. My financial situation is directly linked to this. The longer it will last, the more difficult it will be to keep my business alive. I have no control over the virus and how the government handles it. I concentrate on what I can influence...
My investment strategy for 2021
My first priority is to cut all non necessary expenses for the company and on a private level.
The second priority is to develop my crypto income. I'm in crypto since 2014 and for me crypto was always a tool and something to work with. That's why I fell in love with Hive. This token is not just an investment vehicle, it's a blockchain where you can use your creativity and your knowledge to build and earn.
Assets
My investment strategy is to develop my crypto holdings mainly through organic growth from dividends, interests and staking.
At the moment all the fiat money is going into the stock and commodity markets. There is no economic basis for the prices that we see. In my opinion prices won't be sustainable in most of the markets. At the same time I believe that we will see a polarisation between deflationary and inflationary tendences that might run out of balance.
My goals for 2021
I've already written a post on 19.12.2020 about my goals for the next year. Here the goals that I have set for me and what I've reached so far:
| Token | 19.12.20 | Today | Target |
| --- | --- | --- | --- |
| Hive | 5933 HP | 6036 HP | 10'000 HP |
| LEO | 439 LEO | 486 LEO | 2000 LEO |
| CTP | 14'440 CTP | 15'451 CTP | 30'000 CTP |
| dCity | 837 SIM/day | 2'000 SIM/day | 3'000 SIM/day |
How will I try to reach these goals?
I will try to reach these goals mainly through content creation, staking, curating, reinvesting and playing games ;-)
Price predictions for 2021
Hive
The price for hive will be directly linked to the development of Fiat Money. I think the price will stay around 0.10 and 0.20 $ which is good in my opinion. We don't want to have so high prices that people can't onboard ;-)
LEO
I believe that the price for Leo will continue to grow in 2021. I expect it to be around 4 Hive by the end of 2021.
---
A big thank you to the sponsors of this contests: @theycallmedan, @LeoFinance, @aliento, @hispapro and @tripode.
---
Let's connect on Hive, Lbry or on Publish0x
My free e-mail course: The 100'000 satoshis a week strategy

Posted Using LeoFinance Beta
---