Why I think everyone should be a instadapp (INST) Token holder
---
The decentralized application built on Ethereum blockchain that was putting under control of the community since 2021. But it like most of us don't know a token call INST token exist.
Today with the little experience I have when I hold an account on instadapp, I'll like share it here.
What is the Instadapp (INST) token.
Instadapp is a smart wallet built on the Ethereum mainnet, it is one of the Defi projects designed especially for users and developers
It uses an intelligent DeFi layer and a protocol that allows the user to communicate directly with people in layer 2. The Instadapp panel allows all users to see their DeFi position in a specific location in the dashboard. If we are talking about a DeFi project like uniswap, AAVE, MakeDAo, etc.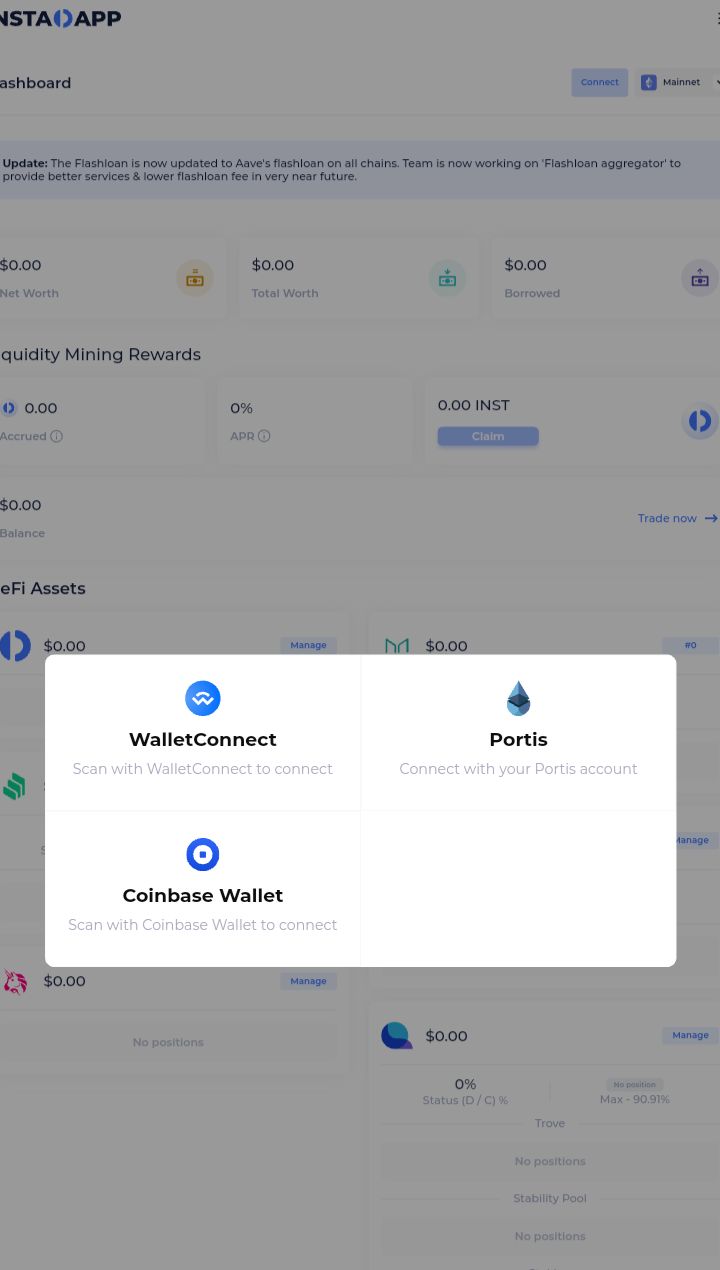 History
The 2019 instadapp (INST) token was launched by Sowmay Jain and his brother Sawyak Jain. These are the two brothers who founded instadapp in India, these two brothers graduated early. Sowmay, the eldest, has a passion for finance, while his brother is a computer scientist. They meet and participate in a hackathon project in India.
They have converted the first phase of instadapp.
In 2021, instadapp launched its administration token. The protocol has been passed on to the community by the government. It was monitored and managed by token holders for future platform upgrades.

InstaDApp Features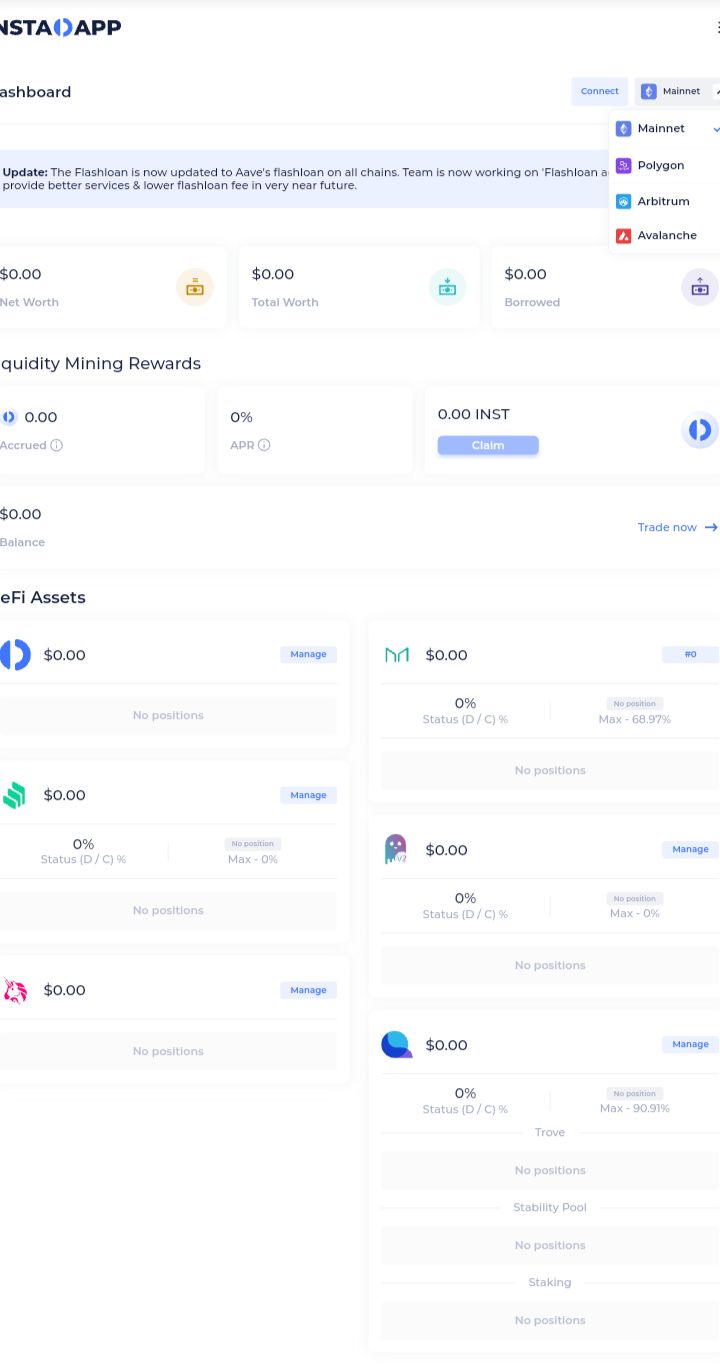 Ethereum wallet with Web3 support, which contains all user functions, can be linked to the decentralized instadapp application.
Instadapp has permissions for users to set up an administrator account when optimizing administration, a smart account for storing assets in crypto users currently owned, and a connector panel for connection and direct interaction with the DeFi user protocol.
Advantage Instadapp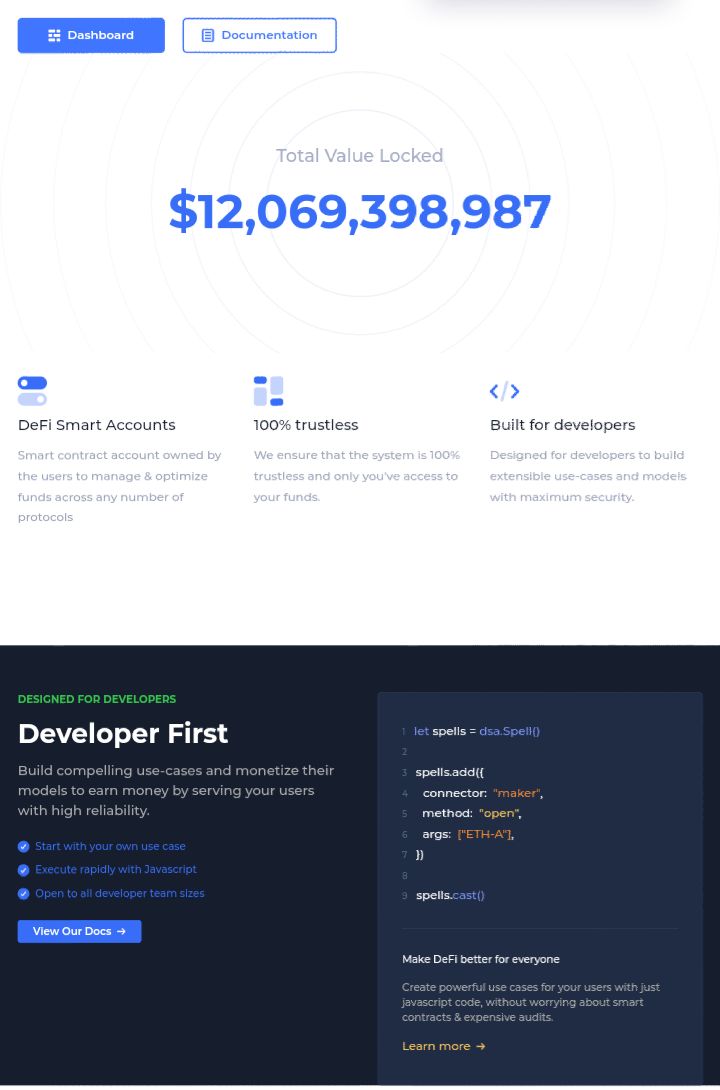 Instadapp is a multifunctional DeFi help service in one
Instadapp allows the user to lend him a crypt and get rewards for it later.

Has a smart contract that allows the user to exchange/trade on the wallet,

No application has ever had a token lending feature by depositing your crypto as collateral and paying interest later in the future.

Includes use of crypto assets and user rewards.

One of the most popular features of Instadapp is the ability to lend assets or provide liquidity through the DeFi dashboard.
Price of INST token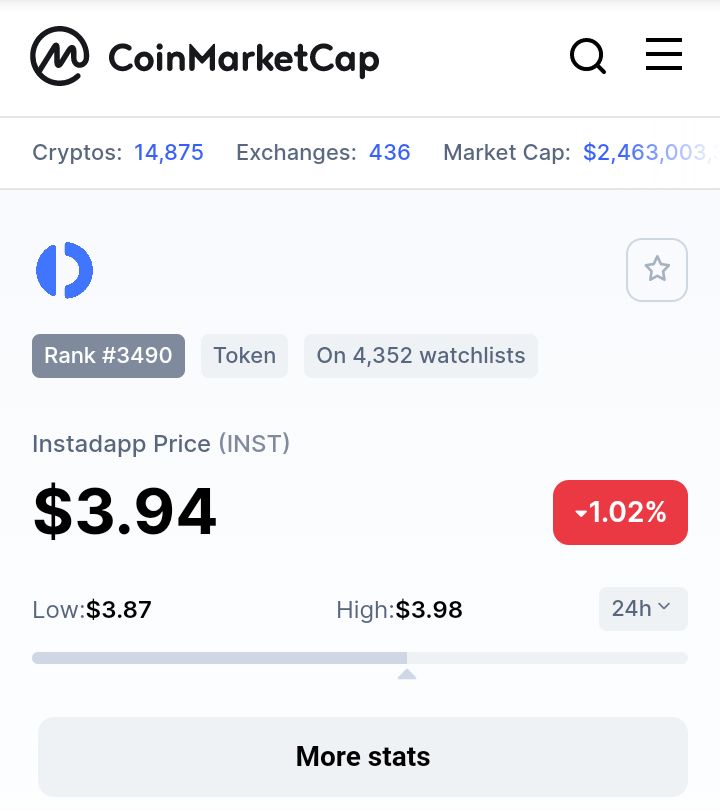 source
INST token is one of the that is Future is bright, instadapp was two years old, now it compete in market cap with $3.94 per 1 INST token. Any INST token holder can have easy transaction on the market cap.

Conclusion
As instadapp connect to web3- Ethereum wallet it make user to track their assets using DeFi protocol and execute transaction easily. The features of lending cypto and swap Crypto asset which is not common on others dashboard.
[Source] all other pictures are screenshot from instadapp app.
Thanks for Reading

I am adedayoolumide a Vblogger, programmer. I write out my heart with pen. I always admire the presence of Learn man to make a contribution to our ecosystem. Follow me for more or my blog post @adedayoolumide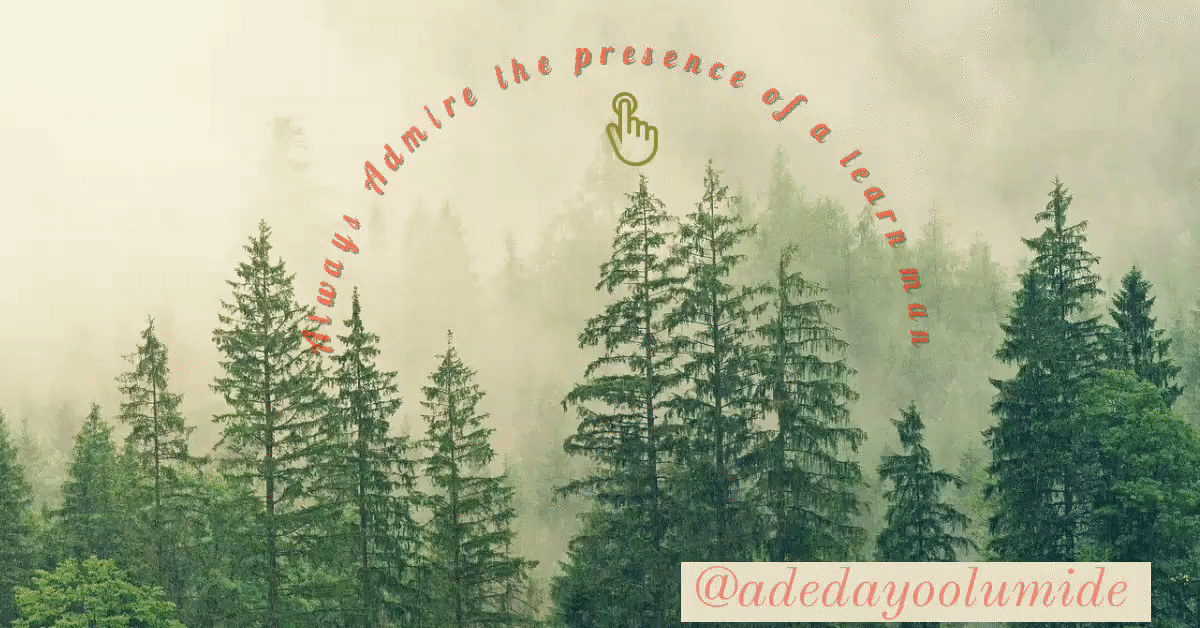 Posted Using LeoFinance Beta
---