Jay-Z and Jack Dorsey Launch Bitcoin Academy
---
Hi,
you might have seen from my old posts that I like Jay-Z from the Hip Hopers, not only due to his music, but the way he approached business, becoming the first billionaire in the music world.
He invested and developed different brands, knowing the customers and their needs, like the holding in the champagne company. I would have never thought to invest in a champagne company, but on the other hand, I'm not a billionaire.

Now, together with Jack Dorsey, they open a BTC Academy.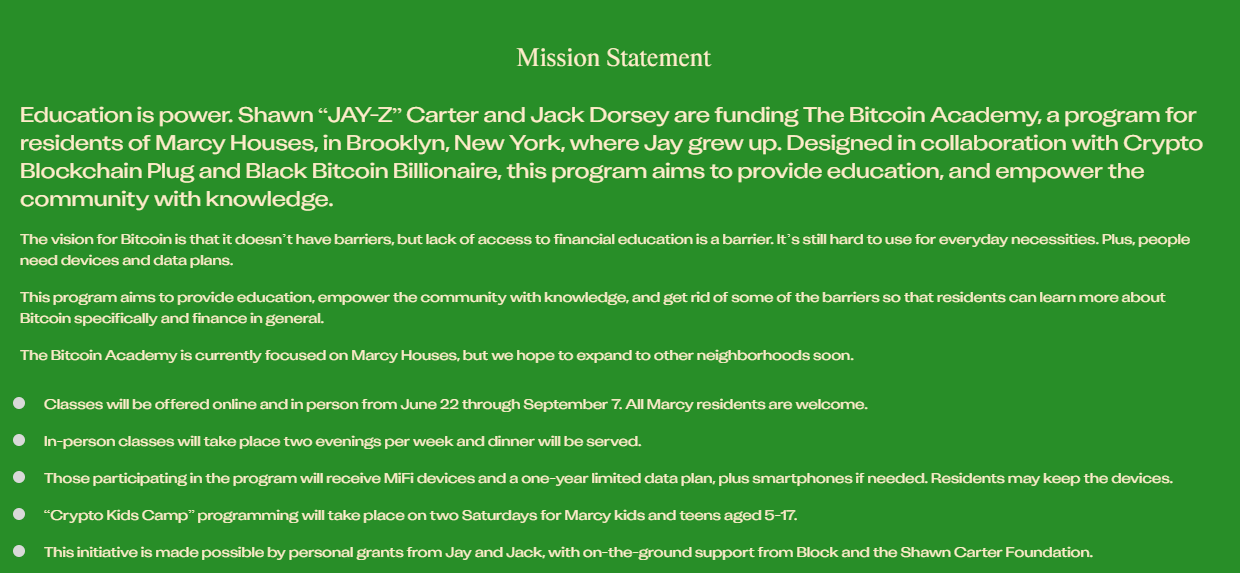 https://thebitcoinacademy.com/
I think it is a good step, as this is done in the place where Jay-Z started, in the Marcy Houses public housing complex in Brooklyn, New York City.
Of course there have been critics on the program, even if it is free and brings where financial illiteracy is highest, it has been criticized that it is BTC and crypto. Well, crypto can empower poor people, this we have seen everyday in here. It changed so many lives as it changed mine.
I'm glad they are doing it, and hope more to follow, as only with education, we can go out of global poverty.

How do you see their move?
Posted Using LeoFinance Beta
---