Buy the Dip with "Polycub"
---
If we talk about the DeFi platforms then we can not ignore polycub and certainly not for cub defi which was the first defi project by @leofinance on Binance Smart Chain. In the last few months, we have seen the polycub getting so much attention, and these days its price but it does not mean that we can ignore the project. Its obvious that when the entire market is down then every coin and project has to deal with the situation and the same has affected polycub as well.

I got to see the polycub price today after almost over a week and its price is 15 cents which seems a great buying opportunity to me and I am planning to buy some in the coming days. Buying the dip is very common in the crypto space but difficult to figure out the right spot for the lowest price we try to predict the same however in most of the scenarios it does not match. I am not sure if this price mark is a bottom for polycub because anything can happen in crypto and w should be prepared for that however a plan can help us grab a better deal and buying in parts is a good strategy to follow. I follow a simple strategy that I never buy all in one go so I will buy 50% of my funds straight on the price and place a bid for 10% less for another 25% and the remaining I keep just in if I get an even better price to buy.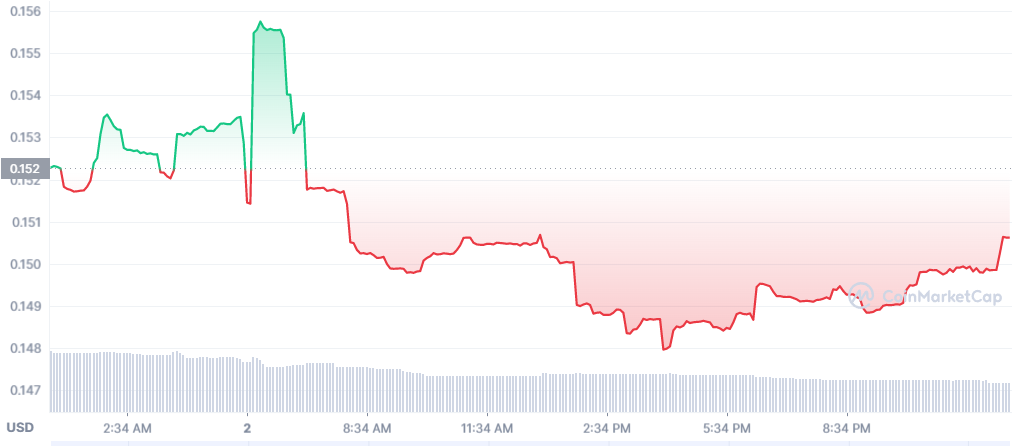 With polycub, I will be doing the same but its the market, and no strategy can go 100% the same as planned. Polycub is next-gen defi and even now it has over 2.2 million USD worth of TVL when the market is crashed which shows that investors have belief in the project and keeping the money invested for awesome retuns.
---
Polycub is based on a polygon network and if we look closer at the price of the token I see it maintaining strong support as compared to bitcoin. Why do I say that its a good time to buy because the price is low but APR is not as we can stake the tokens in xPolyCUB and earn an apr of upto 785% which is huge and I don't think that this is possible elsewhere? That's not all as we can also join the pool with PHIVE or PSPS which are also great earning options within the polycub defi platform.

---
Polycub is a solid project and the foundation and roadmap are for the long term. Many things are planned and once these are launched then it will be the one-stop place for all of Defi and related stuff while keeping the transaction cost minimal and there would never be a situation to worry about the transaction fee. The bear market is a time to build and now since the prices are down so can help us make our bags heavy with more coins that can bring great value in long term.
Thanks for reading.
Posted Using LeoFinance Beta
---