The Road to 25,000 Hive Power - 25k HP Milestone Achieved..
---
Here on Hive Platform, everyone wants to have a bigger amount of Hive Power. More HP adds more value in the account as well give us more power give more value through upvote and vote for witness and proposals. Needless to say that having more Hive power means we can earn bigger curation rewards. yesterday I shared about my 20k CTP power and today its about HP so it seems this month is going great for me to share various accomplishments.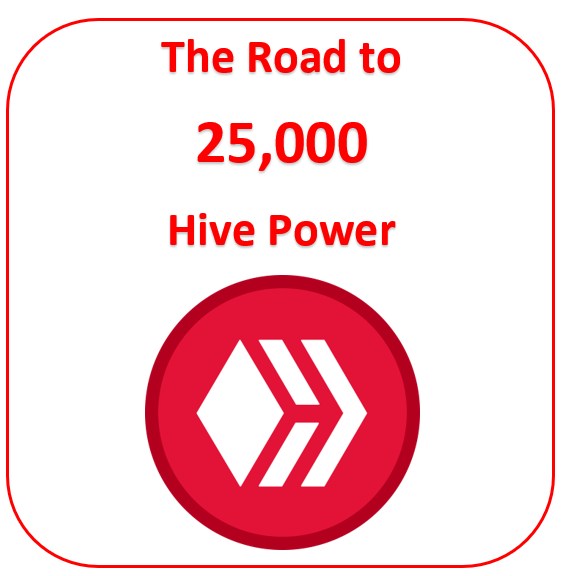 I am very happy to share that I have achieved the mark of 25000 Hive Power today. This was a dream when I joined the community in June 2018. It always feels great we make our dream come and I can't express my happiness today after achieving this milestone.



I have completed almost 2 years and 10 month on this awesome platform and I feel so fortunate that I am part of this wonderful community. The initial 6 months were so tough because I was new and did not know much about this platform. It took about 8 months for me to have 500 SP and become a minnow.
This was not easy and a few things that have helped me to achieve it.
Consistency- It has one of the great pillars for this achievement and I would like to share that in the years 2019 and 2020 there was not even a single day when I did not show up.
Long term approach- I had a clear focus since the beginning that I am here for a long and want to build my account to make it valuable. Today when Hive's price is approx $.58 its showing my account value as $15k which is great for sure.

I am not full-time on Hive as I work in an MNC so working in my spare and earning this much gives me huge motivation and I am very happy with my growth. I hope that there would a day when I will have more Hive and hive price will be 10$ then I will quit my job and become full time here on Hive.
Now I want to share how I achieved this much of Hive Power?
A bigger part of it comes through my earning by content creation and I never powered down. Accumulation is indeed a great thing that adds big value in long run. Once I had 5k then I started delegating to earn passive income.
I use @dlease for passive income through delegation and used to power up many times in a month.
I usually post with 100% power up wherever its available and even now I use some of my posts this way.
I did not sell my HBD even and when Hive price quite low that time I got about 8 hive coins in 1 HDB. This helped me to have many hives that I powered.
I purchased Hive at a very cheap price and powered it up.
So these are some steps that I followed to increase my stake and even now you can see that my wallet has very little amount of liquid token since I keep on powering up whenever I have more liquid. The liquid does not give me any value in return for keeping and when I stake then It starts giving me value so unless I need liquid for some purpose, I prefer not to have much.

So now since I have 20k Hive Power so what is next?
Hive is one of the life-changing platforms and I always say that I am here for the long term so now I set my next goal to have 50,000 Hive Power.

I will try my level best to have 50k HP by end of 2022 anyhow. I will all the ways like I did before and even whenever there will be the opportunity to buy Hive, I will do that and power it up.
So you are going to see me with the same amount of action and with increasing Hive stake month by month.
This has possible because of the amazing community support and I would like to thank everyone for their support and hope to have the same support in the future as well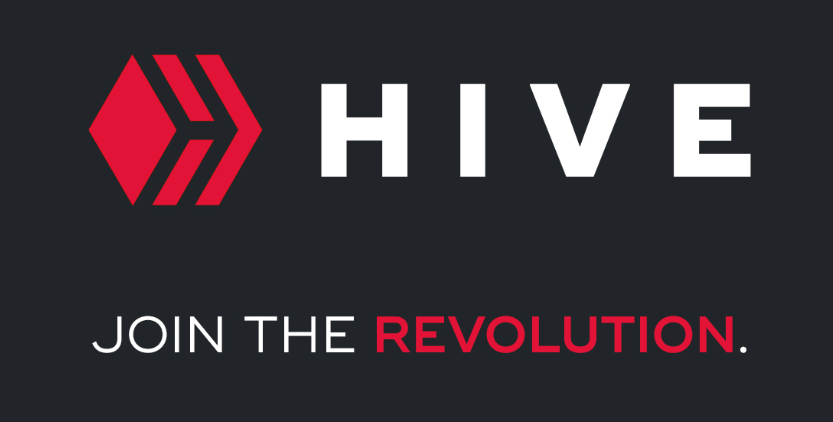 Thank you so much.
Stay Calm & Hive On!
Posted Using LeoFinance Beta
---