Hive Mama happy Leo Baby growing up fast
---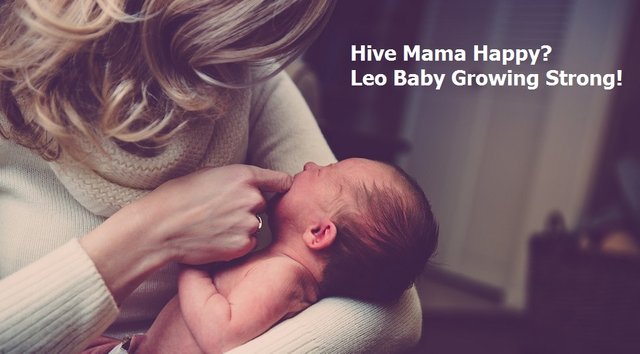 One could say that Hive is like the mother and Leo being a tribe and its token being a tribe or layer two token has lived in the shadow of Hive for quite some time.
Leo it is time for you to grow
Leo has been growing in leaps and bounds.
There was a time when in terms of price the Leo token traded in the $0.02 to $0.03 range and it lived in the shadow of mama hive.
The Leo to wLEo wrapping trigger
With Leo token being wrapped and taken to Ethereum it has marked a new chapter in the journey of Leo token
Not only has it maked Leo's journey forward it has taken it out of the shadow of Hive and limitation of trading only on the Hive engine.
Today one can buy Leo on the hive engine at hive-engine.com or buy its ethereum avatar the ERC-20 token wLeo at Uniswap (V2)
Leo and wLeo grows in leaps and bounds
Both Leo and wLeo are doing extremely well. From what one sees this is a good sign for things to come.
Slowly more players would come in and give a boost to liquidity.
The current arbitrage opportunity
With Leo and Wleo being 1:1 twins and living and trading on two different exchanges Leo on hive-engine.com and WLeo on https://coinmarketcap.com/exchanges/uniswap-v2/
This sure does create the opportunity to play the arbitrage game.
Beyond the short time trade the Leo token as a token that is testing new waters is a success story that is building on a daily basis and waiting for the big money and the crypto whales to find it.
I guess all the work done by
@khaleelkazi
@leofinance
@rollandthomas
(and all those behind the scene people sorry if I missed out your names)
is finally paying off.
Posted Using LeoFinance Beta
---