the emotion lasted a little
---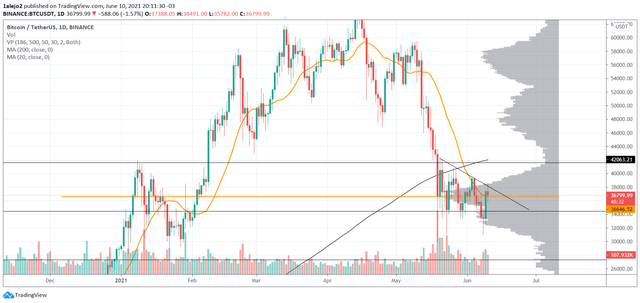 After that big green candle yesterday, we all expected today to be a positive day for the price of bitcoin.
Everything seemed to be going well, the market today continued to rise until the price met that small downtrend line of the accumulation zone, as soon as the price touched that trend line, the price reacted downwards and lost 1.4% of what was recovered yesterday.
The price still does not give us an indication of being able to break up that accumulation zone, therefore we must continue to think about a bear market.
Posted Using LeoFinance Beta
---