XRP comeback - r/satoshistreetbets?
---
Over the weekend, the exchange rate of XRP underwent a spectacular price increase. The reason for this might be the new subreddit called r/satoshistreetbets.
Sister forum for "r/wallstreetbets"
So what is behind this spectacular price increase? Just like a lot in the last week, it has to do with Reddit.
After the Reddit forum "r/wallstreetbets" created huge increases for Gamestop's ($GME) share price and the price of silver, it seems that "r/satoshistreetbets" - a crypto-related sister forum to "r/wallstreetbets" - decided to inflate the price of XRP.
The Bitcoin price has remained relatively stable over the past week at a level between $30.000 and $35.000 dollars.
A cryptocurrency that, on the other hand, has had a weekend with really spectacular price movements is XRP.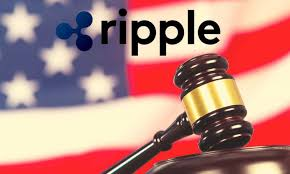 Affected by legal proceedings
At 5pm on Friday, an XRP was traded for about $ 0.29. This is about the same low levels that the exchange rate has been at for over a month now - a presumed result of the legal process that US authorities are currently pursuing against Ripple, the company behind the cryptocurrency.
But on Saturday afternoon, the price began to rise sharply. At 1 p.m., an xrp was traded for $ 0.32. At 17.00, the price was instead around 0.52 dollars, an increase of 62.5 percent compared to friday afternoon. And if I check the price now it's at $0.6914.
The question is whether it will last or is this just a short trend?
Posted Using LeoFinance Beta
---