Whatsapp is in Danger ⚠️ Signal & Telegram is getting boost
---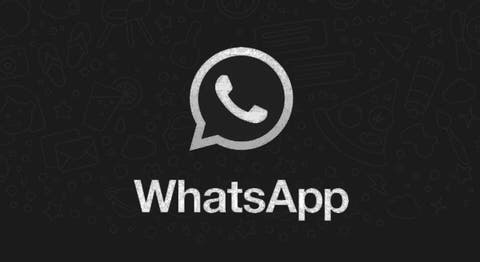 It is said that "someone's demise is someone's opportunity"
The same happend with whatsapp. Whatsapp was the fastest growing app. Still there are 2 Billion people use whatsapp.
This is something we call an achievement.
But looks like the start of 2021 is bad for whatsapp.
Whatsapp introduced their new privacy update where they said they'll share the data with facebook. This was something many people felt bad.
We have seen facebook do this unethical behaviour in the past as they've sold the personal information to millions of people.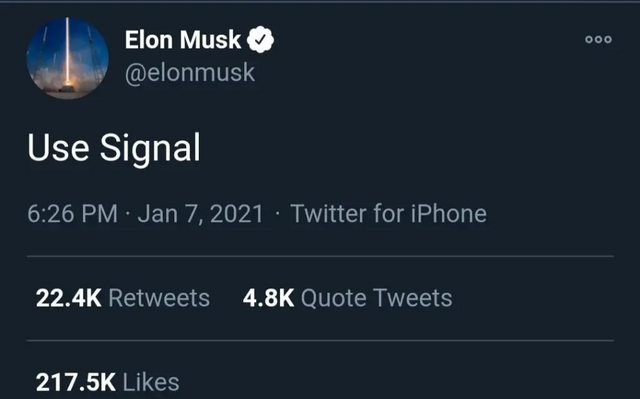 This incident was very annoying and even Elon musk signalled to use Signal. This was enough to give boost to signal. Although signal lacks some key features but with this new growth they'll come up with an updated version to give users new life.
Telegram is also very popular as it has a huge user base too.
Whatsapp allows 256 participants group but on Telegram, you can make a group of 200000 members with bots assisting in the groups to make it more easy. This is something that everyone wants. Telegram is also available on PC and mobile with both support. But whatsapp is only available on mobile.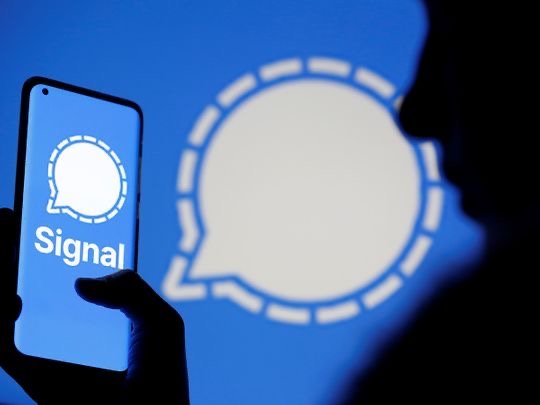 The demise of whatsapp has given an opportunity to both Telegram and Signal. This is something that should be cashed out by both of these apps. The opportunity is available and soon this can make a huge difference with both apps.
We are already seeing their growth better than whatsapp.
The privacy update is delayed till 15th May 2021, but as the time is coming closer people are moving from whatsapp to Signal and Telegram.
What are you using?
What do you think is a good chatting app?
Will you prefer signal or telegram over whatsapp?
These are the questions that I would be appreciated if you people replied in the comments section.
Good comments will be rewarded with my upvote power 🤑🤑.
Posted Using LeoFinance Beta
---