With the introduction of Decentralized finance, literally most opposing projects with monetary involvements all seem liable to fail. Facebook is just one of those apps that's always been lurking around every mobile in hand. With its millions of active users a day, Mark be making like over $2k a minute and he ain't even polo G, could prolly be more if we're being totally honest.
Frankly, I've not been too aware of its recent attempt to join the "Crypto Space" with his censorship filled media. Libra as suspected was originally meant to be Decentralized, I guess, now even with how the word "decentralized" makes every relaxing, Facebook was sure it couldn't make promises to fail, which I suppose would have caused them a lot, so mark hard to put a red label on it, and officially make it another centralized money app.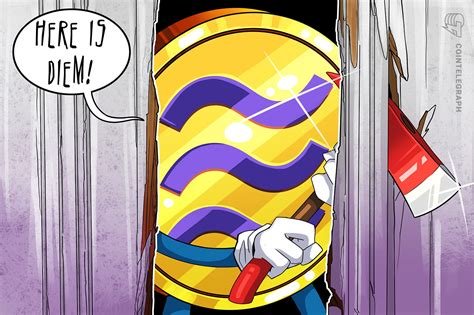 After just about a good damn time of failure, I still don't see diem becoming whatever Mark thinks he could just squeeze into the system and make a couple of millions. Sure, business men are largely increasing in the world, lately everyone wants to be their own boss, so it's likely to observe more of creative minds setting up structures for fresh brands and stuff, and so far, it's not easy to get the best advertising medium out there, and to be frank, if Facebook is dreaming of offering that pretend spotlight in anyway, then it must be choking off its censorship hairy butt hoe.
It's not really about being gross, but Facebook with its so called "scalable payment protocol" Diem" cannot just meet the demand hitting the ground of recent.
Although, it's only normal that a Social media with billions of users introducing a coin would trigger a lot of emotions in the space, so many will kick into it at first and Mark would prolly make back some of the expenses he underwent for it's creation. But looking at the direction of it being a cryptocurrency, sure it's a stablecoin and it's most valued in the system where the dollar actions causes a lot of chaos and havoc in the crypto markets, they are like the shed on a rainy day. But just as Tether ain't even fancied by most crypto lovers, as though the project got some background flaws that I ain't fully aware of yet, but the exact but much more hate will be driven towards this "Diem" project that still can't be launched, like the fuck mark? Are you still drinking in the club or something? I mean I did see a picture of you jamming on the ball floor with your cheap jeans, as though you love cheap thrills on a Sunday.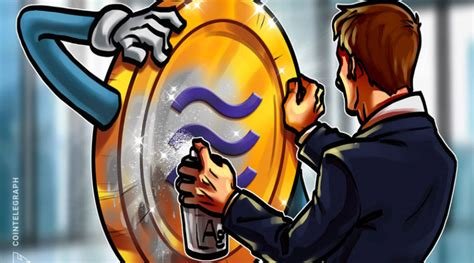 When hitting the crypto space - never be The centralized guy!
Recently my sister lost her Facebook account that she's been trynna grow its publicity for business gains, now imagine diem had already been launched and she happened to have adopted the medium of payment for services, great. It's likely clear she would have some diem laying around in that account, so loosing her account would mean her money right? I think some youtubers do face some of this issues with their monetized contents. Fact here is that Facebook is aiming at creating a online bank, where therein he could increase the magnitude of his pocket and hit that "Richest Man In The World" spot, yeah its obvious they all want that spot real bad.
But it's OK to dream, and honestly he could have just been a change guy, but no, still have to be the Levi's blue Jean addict, and here's where "Diem" lost its audience from the Decentralized world :
While our vision has always been for the Libra network to complement fiat currencies, not compete with them, a key concern that was shared was the potential for the multi-currency Libra Coin (≋LBR) to interfere with monetary sovereignty and monetary policy if the network reaches significant scale and a large volume of domestic payments are made in ≋LBR. We are therefore augmenting the Libra network by including single-currency stablecoins in addition to ≋LBR, initially starting with some of the currencies in the proposed ≋LBR basket (e.g., LibraUSD or ≋USD, LibraEUR or ≋EUR, LibraGBP or ≋GBP, LibraSGD or ≋SGD).
OK, first thing first, you don't really come into the crypto space and shill Fiat and your Meaningless love for it, it all sounds like a no coiner and you'd only attract haters, so congrats Mark, you're joining the centralized peeps in these space, go take a sit in the losers zone.
Even the government understood how Mark is only playing a game of sticks and stones, trying to crop up the monetary system by sapping up the world's fund into his own bank. And to show how much "good as dead" the project likely is: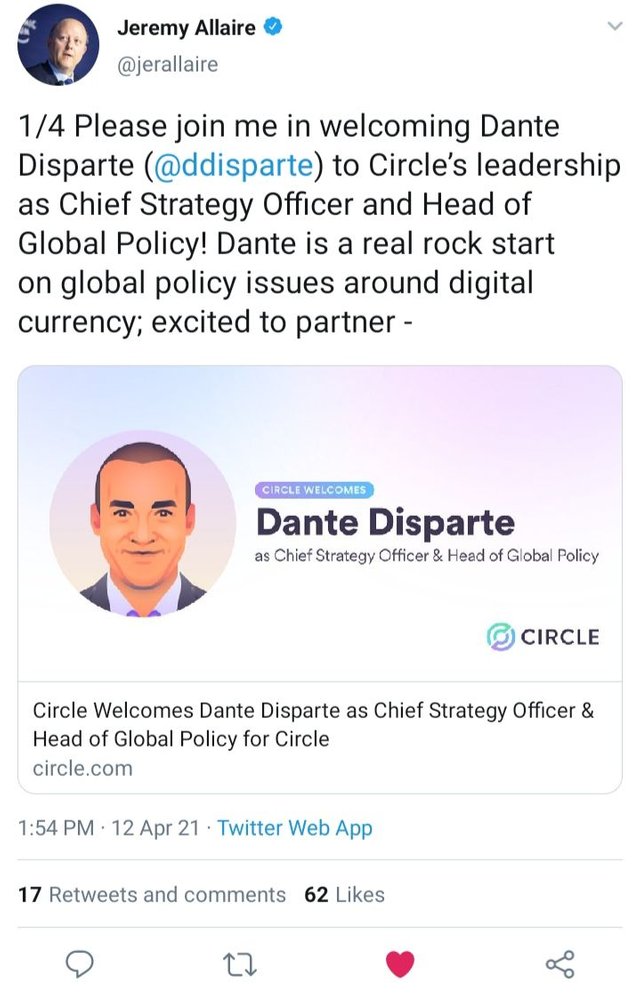 Circle has hired Dante Disparte as chief strategy officer. Disparte was previously executive vice president at Facebook's Diem.
"Dante brings decades of experience working on complex global financial and risk issues, and most recently served as executive vice president at Diem Association, spearheading engagement and communications with government and financial industry leaders around the world on the issues and opportunities presented by stablecoins and digital currency," Circle co-founder and CEO, Jeremy Allaire, said.
From his speech, he's just one of those guys a company can't afford to lose, but said "Diem" just did and here's what Dante has to say :
"where the markets or public policy is falling short—by making the financial system more inclusive, more participatory, reducing friction and cost—Circle is showing that through technology and through the momentum behind USDC."
I think the USDC has been a better option to the USDT, but however, it's pretty clear that not only is Diem liably dead, but so many project builders and managers ain't happy anymore with the looks of things, so you could imagine how a project dies off before being launched, quite sad, but that's what you get from shilling the things that got us to the other side.
Thanks for reading this far, I really appreciate the attention and all comments are most welcomed as always.
Posted Using LeoFinance Beta