Getting In Early Into DragonZIL!
---
Gaming on the blockchain is getting bigger and bigger with each passing day. And the bigger it gets, the more money flows in it. Most of us have seen and many of us have even experienced the success of Splinterlands and Axie Infinity on our own skin. People are making life-changing, it's beautiful and I want in! I missed both - Splinterlands and Axies but we all know that in crypto and in life, the opportunities come to those who are willing to take them.
A few days ago I finally installed ZilPay wallet, sent my Zilliqa there, and started looking for interesting Dapps to try out. While doing my research through Twitter and DappRadar, I stumbled upon a dragon breeding game that was rather new on the Zilliqa blockchain and I ended up buying my first dragon from the DragonZIL.
In case you don't want to read further and you're willing to dive into the game - here is my invite link - it would be awesome if you used it. Now I will show you how to get started with ZilPay and getting yourself a dragon.
DragonZIL
DragonZIL is a game about dragons. The base mechanisms are similar to Axies Infinity where you're training and breeding your characters, and using them to fight with others. At first, you must get yourself an egg from the store and then you can hatch yourself a dragon. Oh, but first you need to connect to the dapp by using ZilPay wallet.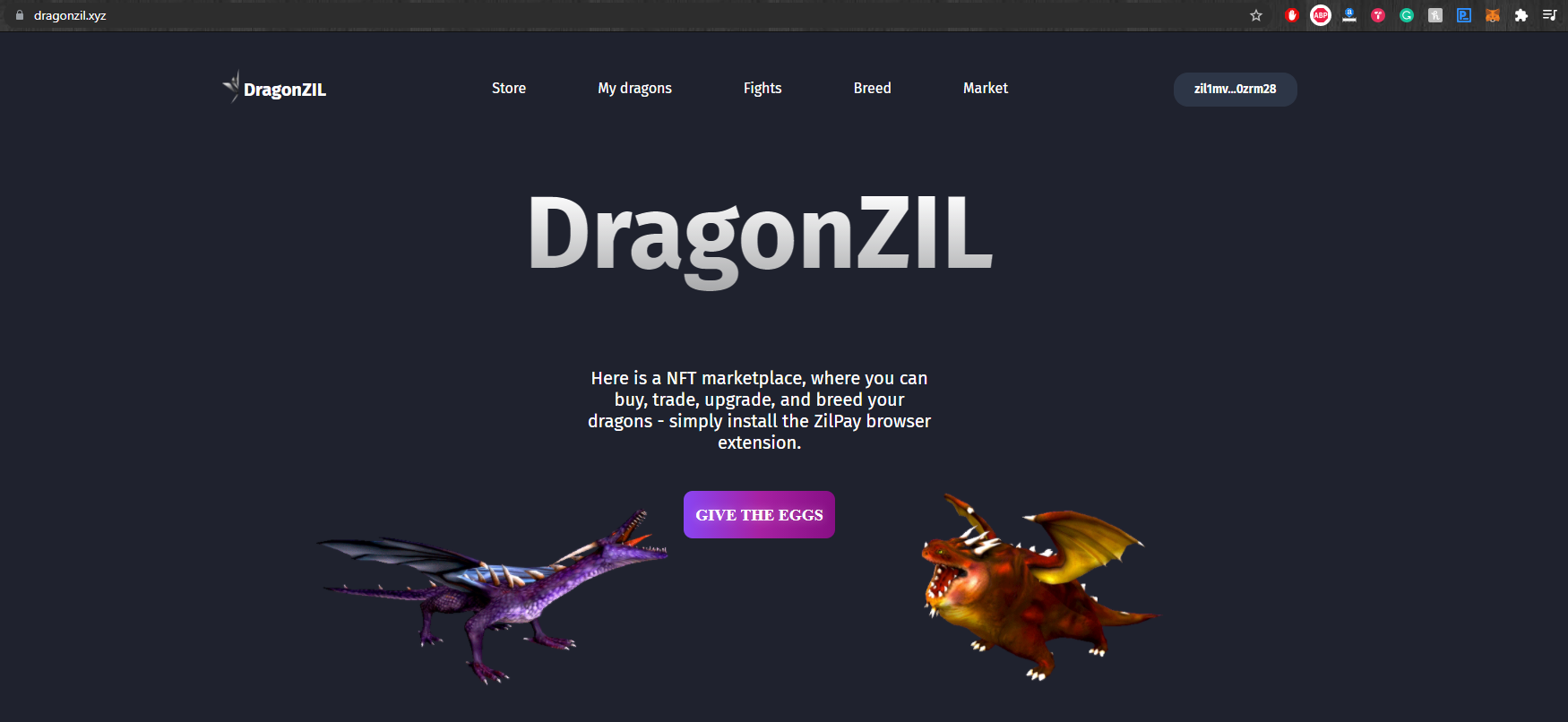 ---
ZilPay
Zilpay is a browser extension wallet where you can store your ZIL tokens. It works pretty much like any other extension wallet (MetaMask, Phantom etc). You add it to your browser, create a new wallet, write down your seed phrase and store it in a safe place (offline). After that, you can copy your address and send yourself some ZIL from Binance or other exchanges that support it.
---
About the Game
These are screenshots from the homepage with a short summary of the game itself.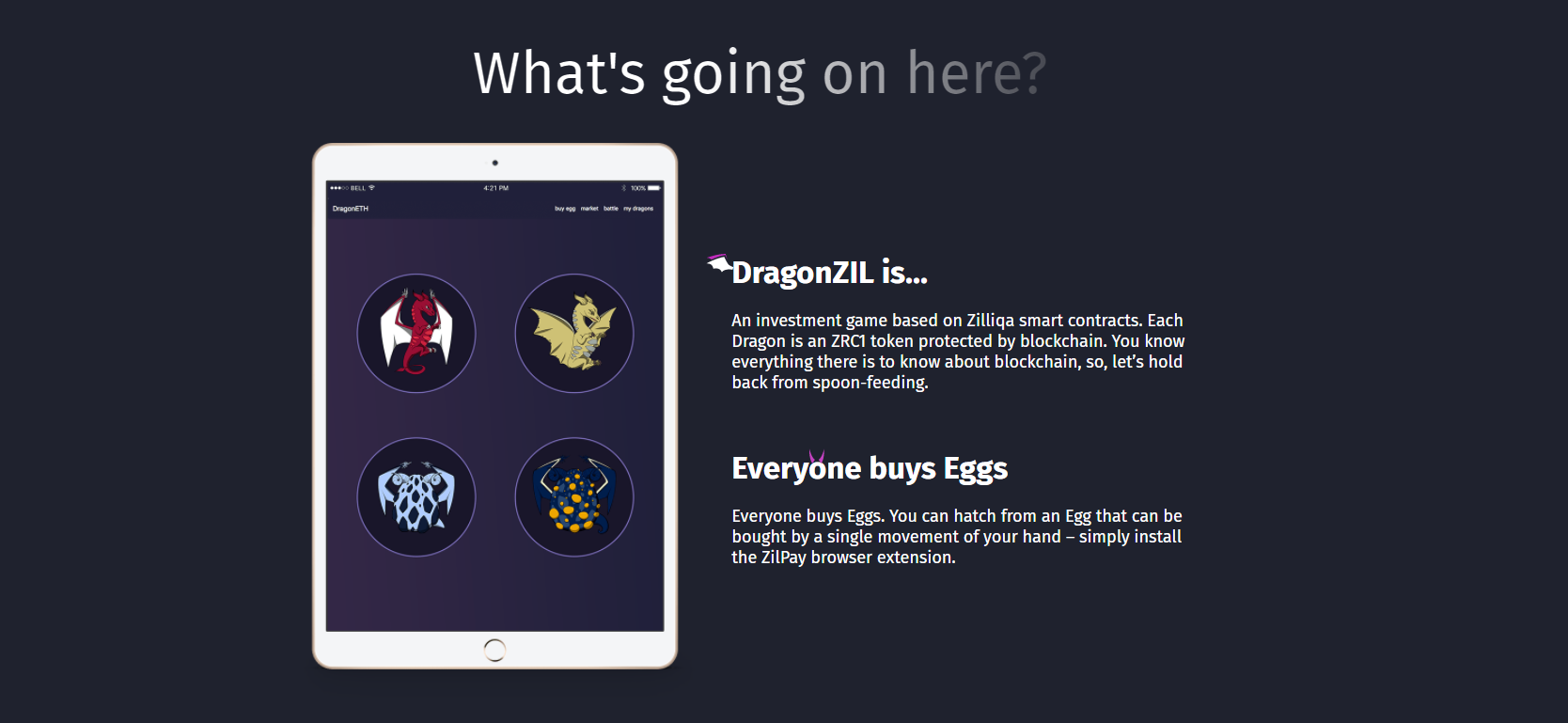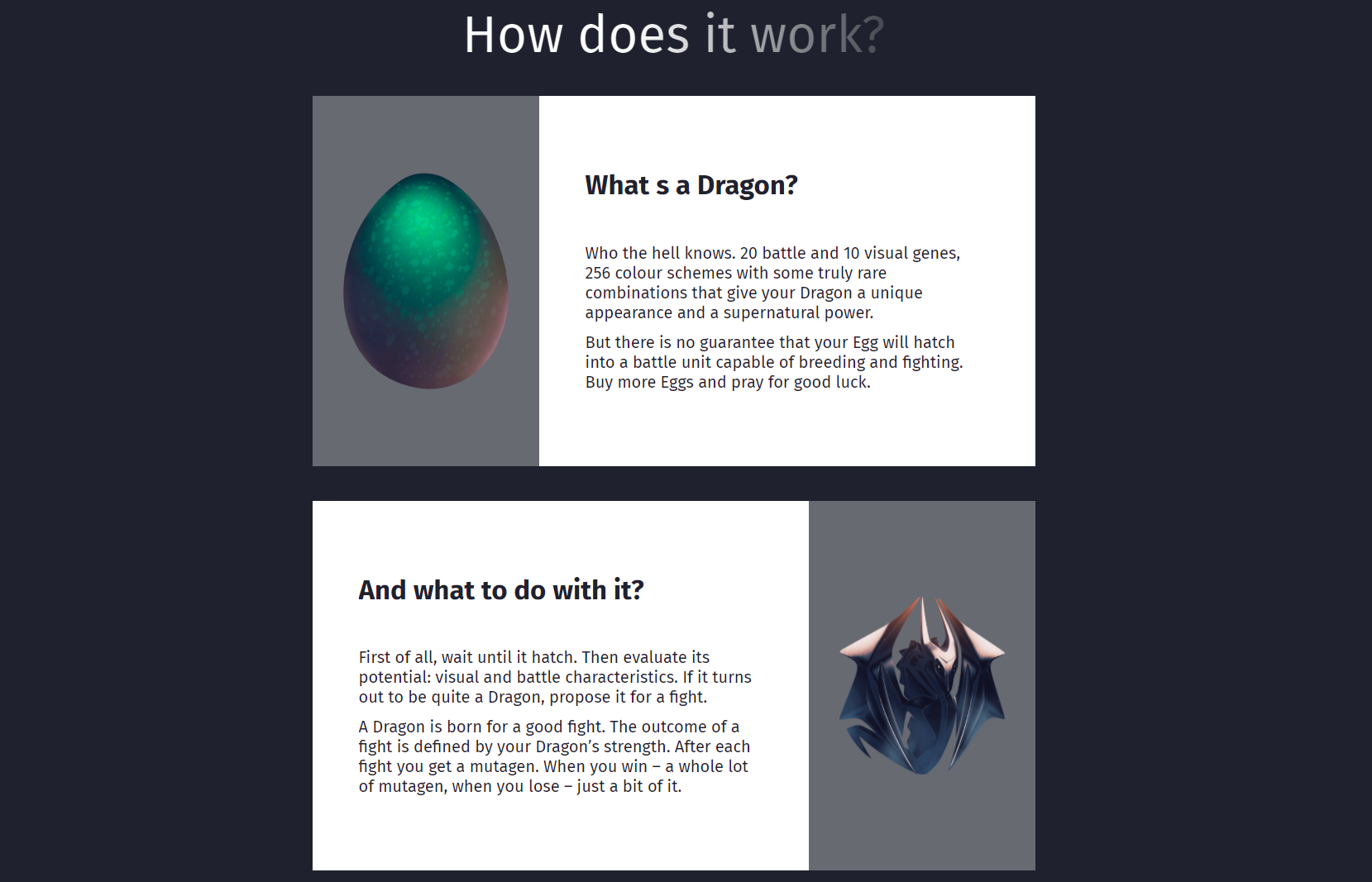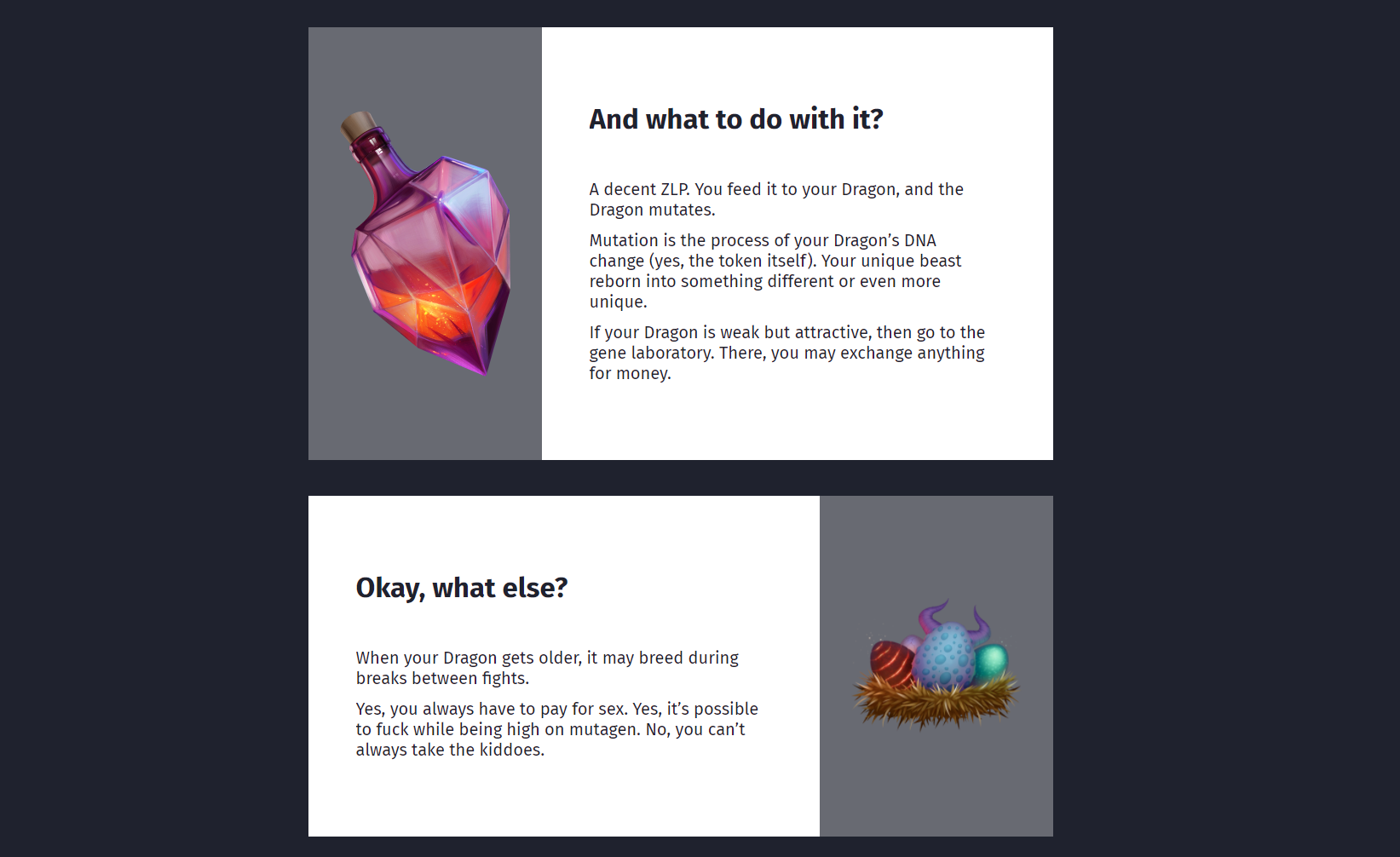 ---
My Dragon
I bought my first dragon by buying an egg in the store. It cost me 568 ZIL + fees. Right now, 568 ZIL is worth about $60 which isn't too cheap but if in the future these dragons will cost more and ZIL will increase in price, I'll be a winner.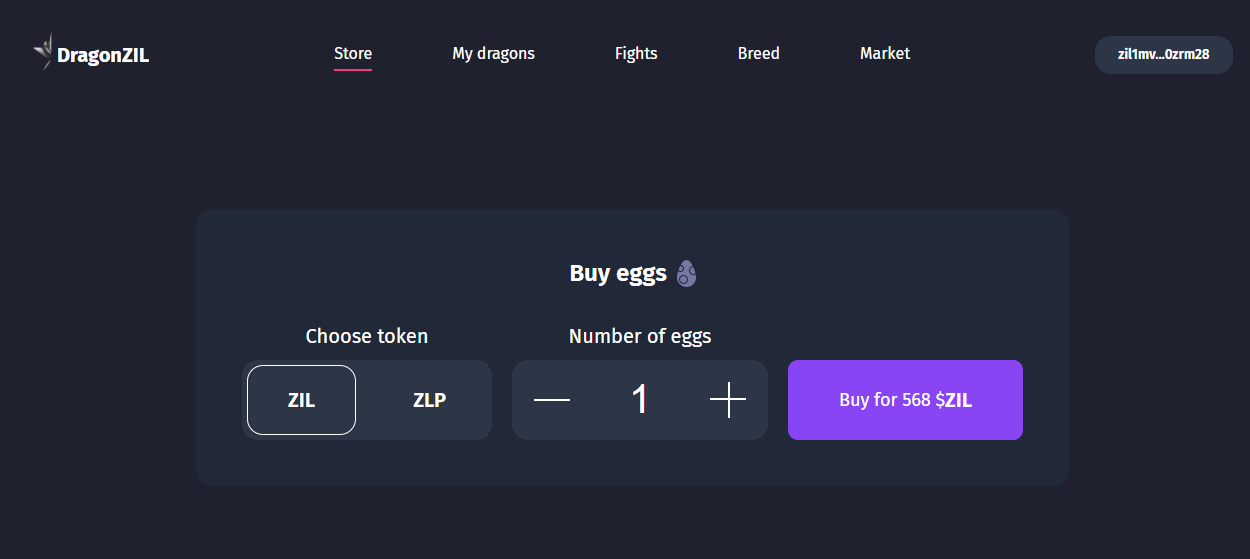 Here you can see the dragon that I hatched. I haven't tried mutating (upgrading) it and nor have I bred it with other dragons. Gotta understand what to do first and how to do it in the most effective way. And yeah, I gotta buy more ZLP because it's the game currency that I have to use for almost every action.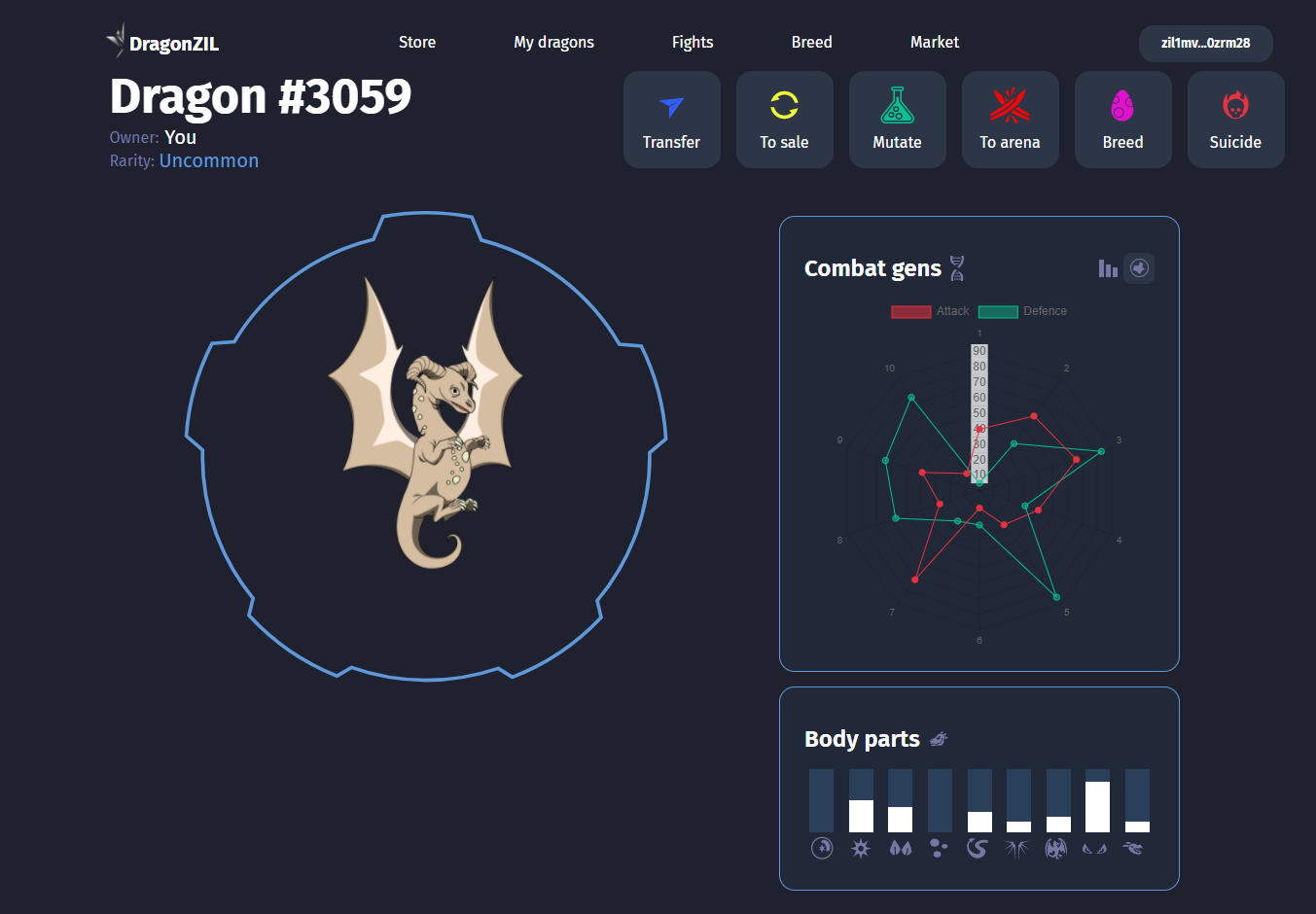 ---
Market
Here's a market where you can buy or sell dragons that have already been hatched. As you can see, some uncommon dragons are already being sold for twice as much as it costs to buy an egg. I don't know if anyone is actually buying them but the fact remains.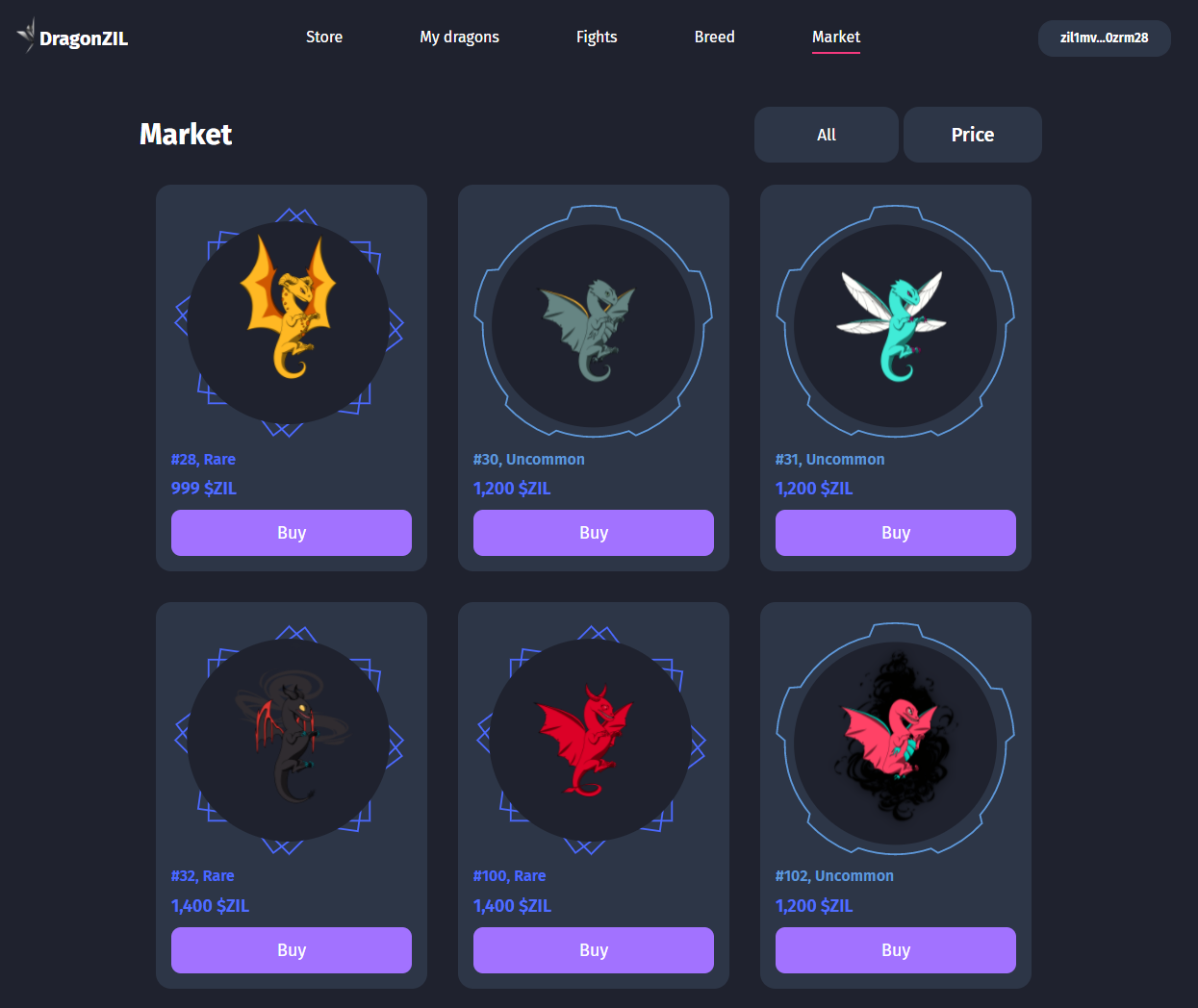 ---
Breeding
This is the breeding section where you can breed your dragon with others using in-game currency ZLP. I haven't tried doing it just yet but I will update my journey once I'm further in.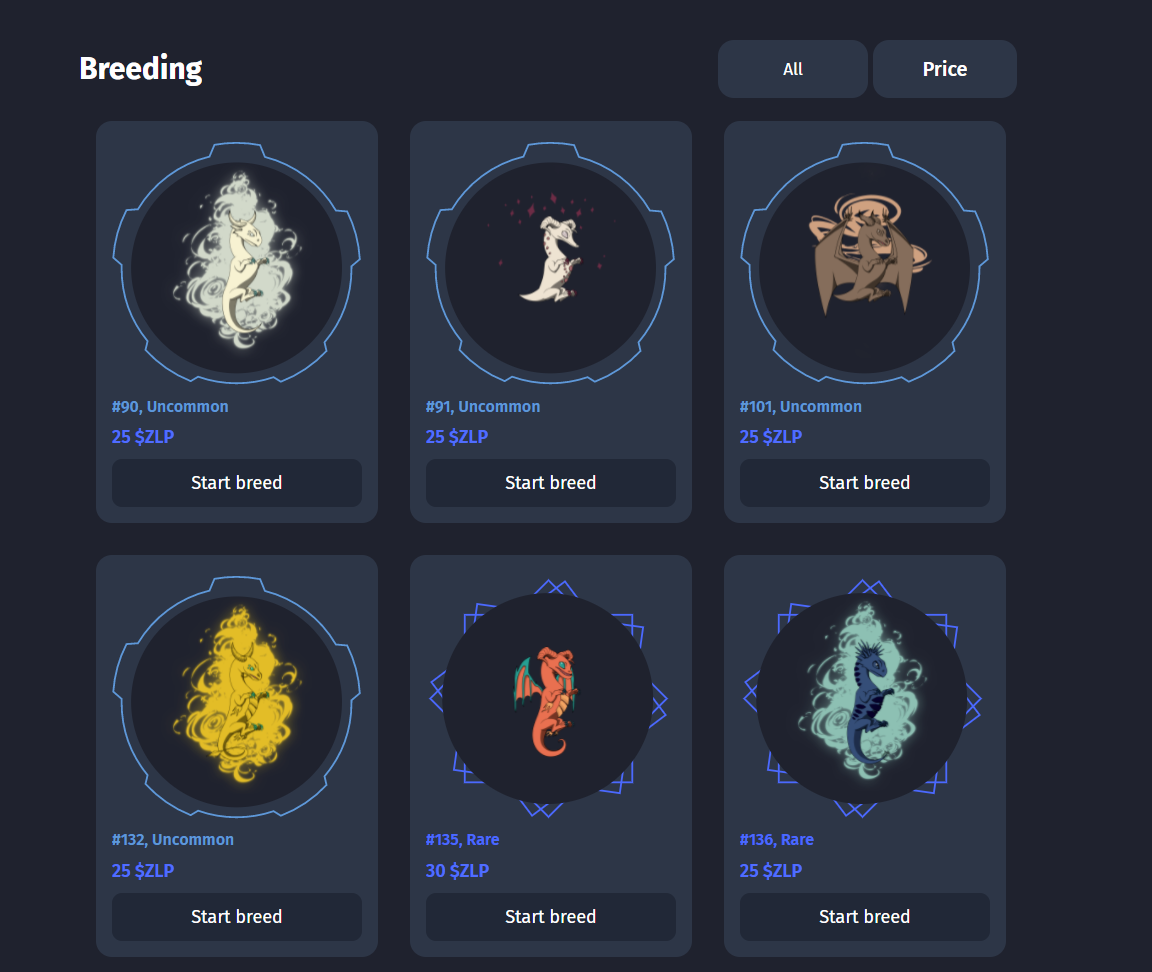 ---
Referral Program
Just a few hours ago DragonZIL started its referral program which has the potential to bring in more players. As you can see, I'm already writing an article about the game and inviting my friends to join. Press on the link below and use the magic link!
Referral link for my crypto friends.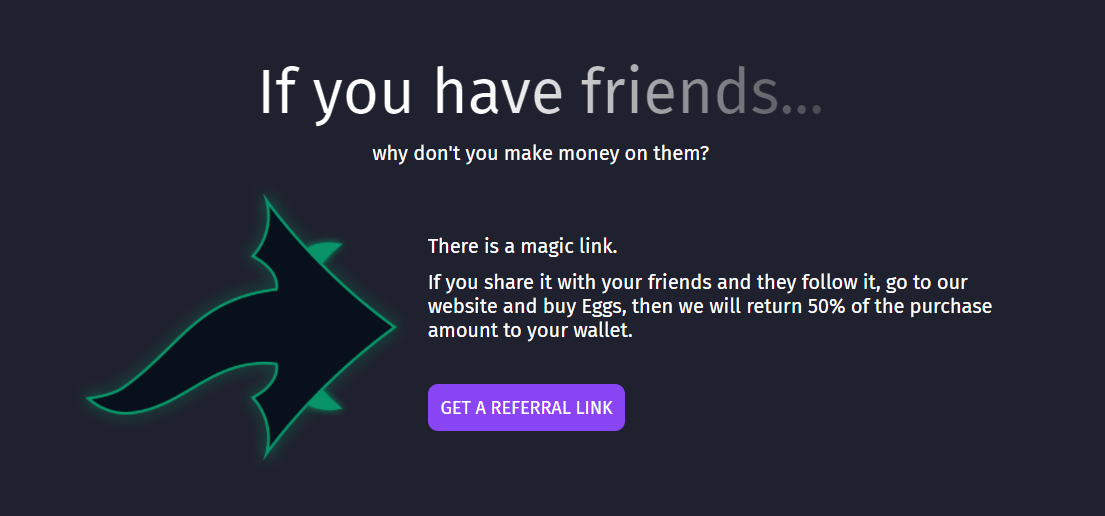 The End Word
I really don't know if this game will gain traction but I think it's only a matter of time before the Zilliqa blockchain is trending. When it happens, all the dapps on it will also be on fire and that's why I'm getting in what I think is pretty early.
---
Thank you for reading!
Other articles
33 Reasons Why You Should Be Using HIVE Blockchain!
Crypto Social Media Platform - Torum Review
Top Crypto Twitter Accounts to Follow
SwissBorg App and a Bitcoin Lottery with a Guaranteed Win
Find me on other platforms:
And feel free to explore my personal website:

Posted Using LeoFinance Beta
---