Interviewing Robby, Director of Rekeningku
---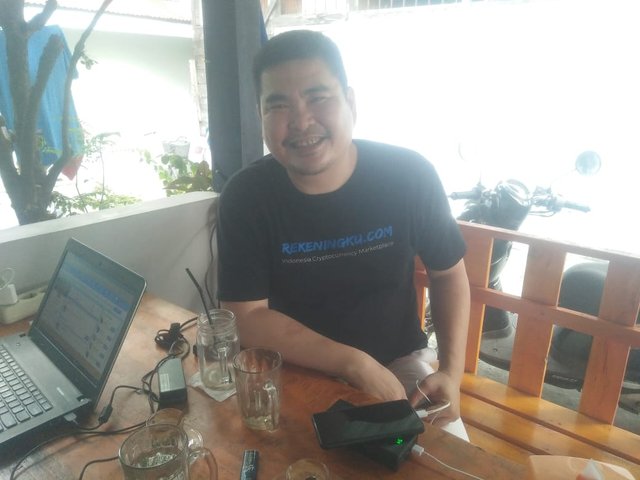 I have a great opportunity to interview one of the important man behind Rekeningku. He is Robby, the Director of one of Rekeningku. It is a major digital asset companies in Indonesia. I met him in his hometown of Bireuen on December 30, 2020. Luckily for me, we can meet in Bireuen while he is celebrating his Christmass and enjoying his holiday for new year with his family.
I took this big opportunity well to do the interview with Robby and he is a friendly and humble man that he made times to provide me more about Rekeningku, Blockchain, and Cryptocurrency.
Here are some of the topics we have discussed together and now I present to you.
Welcome back to Bireuen Mr. Robby, and thank you for your times. Today I would like to ask you a few thing about Rekeningku, Blockchain, and Cryptocurrency. Now Rekeningku had got so many progress. Could you inform us when Rekeningku was founded?
Infact, Rekeningku officially started trading digital or crypto assets company on February 18 2018. Initially we were only three of us. There are two friends of mine, they are Mr. Sumardi from Bireuen, and Mr. Jhoni Cheng from Palembang. We were the coins miners before establishing this digital asset company. Then Rekeningku had developed by us and now there are some young men joining the team. We have great enthusiasm and we are sure that Rekeningku will be able to operate well to serve crypto traders in Indonesia.
How many tokens are currently listed on Rekeningku, and how did you and the team members bring the comfortable services to Rekeningku application users?
Now there are 44 tokens on Rekeningku. We always update the application on the Android and IOS playstore. The goal is that digital asset traders transact well and they do not have any bad experience on Rekeningku. We need to make Rekeningku to be a safe and comfortable exchange. Yesterday we moved a new server and we will list a few more tokens in January 2021.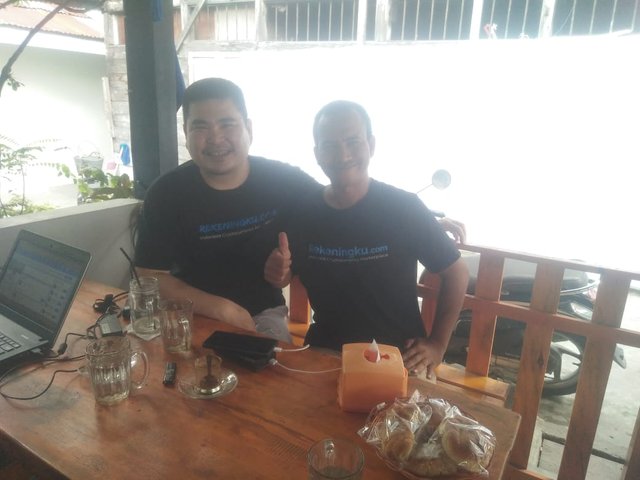 I have some experiance on many digital asset companies since 2017, and of course I already know the Rekeningku very well because I am also a trader, but I am still curious about how the tokens can be listed on Rekeningku.
We have our own rules for a token to be listed on Rekeningku. There are some criterias that must be fulfiled by a company regarding their token if they want to be listed on Rekeningku. And definitely we will choose the qualify tokens that are trusted by traders to be listed in our exchange. There are some conditions that must be as fulfil and requirements by the developer of a token, such as;
Traders got a better information about the product
The developer has a community development
The function of token is working well
The system is well established
The process of the token being created is known to traders
Users know a lot about the platform and they need to buy the token
We will assess the tokens and then there will be scores for them. If the value reaches 95%, the token is eligible to be listed on Rekeningku. However, after the assessment is complete, there is a new regulation from the Indonesian Government that the digital asset company must be reported to Bappebti. It is the Commodity Futures Trading Supervisory Agency. The institution is belongs to the Ministry of Trade of Indonesia Government. Bappebti is the the regulator. But, we make all decisions regarding the token listing, because we have a better understand why the token will be listed on Rekeningku.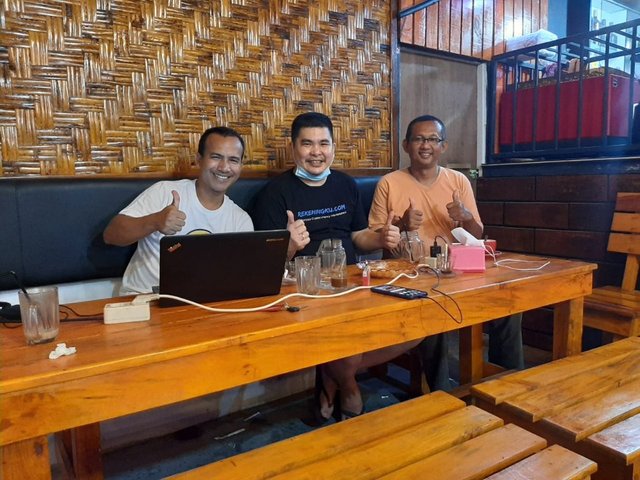 Does Rekeningku has any restrictions for the token being listed there?
There is no limit in terms of token listing on Rekeningku. Even we have a good plan next year to continue to list more tokens on Rekeningku. Each of token has its own network and we must prepare all the necessities such as a program on our system (trigger). Our IT team must be ready for that, and firt thing we must do is we will select tokens to be listed on Rekeningku as I said above. Our team must also have readiness to anticipate the problems for traders. We don't want them to complain us every day because it is not good for our company.
What is the biggest dream of Rekeningku in 2021?
Rekeningku will do some education program about Blockchain and Cryptocurrency started in 2021. There will be many videos on our official Youtube channel about how to be a crypto trader, blochcain, etc. During the next two years, Rekeningku will do many things too such as promotions event and so on.
In the past week, the issue of Rippel with thire $XRP had been a worldwide hot issue. There will be a big movement from many digital asset companies to delist $XRP from their spot market, what is your response as a Director of Rekeningku to this issue?
This is a story of $XRP and it was exploding because of a complaint from the SEC (Securities and Exchange Commission) of the United States. Now, I can say, do you believe for all story or what is the truth? Isn't there a game behind it? We are not sure how it was. However, you know that a delisted tokens can also be listed again on an exchange. Currently there are many traders on Rekeningku community also react by asking me about $XRP; do we delist $XRP or not? I told to them that we will see and wait for the reaction from the SEC, whether they have knocked the hammer or not. It's still not clear about it and we are still waiting for.
Indeed, there is speculation from many that this will indeed happen. And the current situation is far from the true price of $ XRP itself. Yesterday from the price of Rp. 5,000, down to Rp. 2,000. In essence, we'll see what happens next to $ XRP. The regulations for $ XRP are anything. We also feel sorry for traders who keep $ XRP but can't sell it later. We will learn more in the future how the $ XRP is related.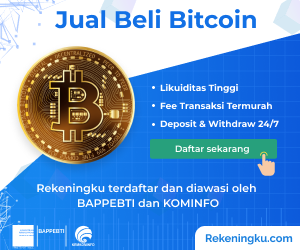 .
How would you suggest us if I or my colleagues are going to buy $XRP now?
Some of these exchanges have not delasted $ XRP but they prohibit traders with US IDs from trading $XRP on their exchanges. As I mentioned above that the SEC has not made an official statement that $ XRP is a scam or that there is money laundering on the part of XRP. We are still waiting for this moment. My advice is if the $ ERP price is below Rp. 1,000, yes, just buy an amount of Rp. 1 million of your money. If the $XRP price goes up 10 times, of course your money will also be 10 million rupiah. And if only the $XRP price went down, then suppose you lost 1 million rupiah earlier.
What about the Altcoin opportunity in 2021?
In my opinion, Altcoins will definitely shrink in part, but it also depends on the liquidity. And more stablecoins will come to the fore. This is because Stablecoins will become a payment instrument that does not accept regulations. Now, it is not yet a means of payment, but in the next two years stablecoins will become a means of payment because it is quickly absorbed by regulators. We can only look at countries like China and Russia. These two countries have prepared stablecoins to become a means of payment. And if all countries have joined the two countries to use stablecoins, then the means of payment with stablecoins will be realized.
And in 2021, will there be an Altseason?
Regarding alt seasons, it actually looks like this, if you want to buy altcoins, then any coin that is red can be bought. It's actually very easy, if bitcoin goes up, of course altcoins will also go up. The parent has gone up, surely the children will go up too. If we are in Indonesia, it might be easier to illustrate the rise and fall of the Bitcoin price. Because, now depending on the US dollar or USD currency, if the USD goes up, then the Bitcoin price will usually go down. Conversely, when the USD goes down, the bitcoin price goes up. Everything will be.
What is your advice for us regarding Bitcoin?
My advice, just buy bitcoins in installments. And I personally got profit from buying bitcoin last year. I believe in crypto because that's why my friends and I built the exchange. And it is really wrong, if I don't believe in the cryptocurrency or digital assets, and I have co-founded the exchange.
I am an active user on Telegram of Rekeningku, I know therea a lot of active users there. How can you handle any complaints of users on your exchange?
The complaints from customers can make Rekeningku better. We know that there are lots of people in the telegraph group who want us to be crushed by making lots of slanted news about Rekeningku. There were some advices from our friends (traders) need us to blacklist them, but we didn't do that. Because, we need some inputs for Rekeningku. We realized that we were born from a small place and now we developed ourselve in a big city, Jakarta, the capital city of Indonesia. And I know just on Rekeningku the traders can have a good service from the CEO and CMO directly even it was a small problems they had. Our colleagues on Rekeningku do not necessarily have to step in to serve 50 thousand Rupiah (US$ 3), CEOs and CMOs who want to step in, and I make sure it doesn't happen in other exchanges. Why are we? Because we know that there won't be 1 million, 1 billion, if it does not start from 10 thousand and 50 thousand.
We will give our best services we have for our customers until they are satisfied, yo know that because of their satisfaction we will have an impact on the progress of Rekeningku. In the end, they will be good promoters for us. They have a trivial problem but they are served directly by the director of Rekeningku. It is a positive thing for us because it has cut the cost of promotion significantly.
Does Rekeningku not imitate other crypto asset companies in promoting their business? And is it only the IT team of your company that understands the technical operations of Rekeningku?
We hold the principle that let another exchange to be sharks in the sea, but we become crocodiles in the river. We don't want to imitate the work of other exchanges. For example, we don't looked at the types of tokens on other exchanges listed. And we do a lot of promotion to the regions in Indonesia and not only promote Rekeningku in Jakarta or other big cities in Indonesia. Our workers are still young, they are creative young people. Especially for IT team. They are still 18-19 years old. But, they are smart and very diligent. They are also creative. We still hold our own core and the developers do a lot of things on the front-end, but the core is still our own.
You informed us so many important knowledge about My Account, Blockchain, and Cryptocurrency. And they are good for our development. Now, I want to take time introduce you about a new platform of Blockchain and Cryptocurrency, It is Torum. This is a new digital star-up company from Malaysia. And I am one of the ambassadors for Indonesia. You can read the official website of Torum, here you are; www.torum.com. I want to know your opinion about Torum.
Robby was looking at the official website of Torum and he told me about Torum.
I have some friends in Malaysia and I just asked one of them about Torum and the team members too. He knew the team members and Torum too. Now I knew what Torum is. I think we need a platform like Torum. This platform can help so many blockchain and cryptocurrency enthusiasts worldwide. It is a good place for community of cryptocurrency to meet company directly. They can discuss about the products and anything. I will read more about Torum and I will be there with you and other friends then.
*And now Robby is on Torum. You can see his account, here.
Posted Using LeoFinance Beta
---