My Hive Goals - Weekly progress report
---
I guess I skipped doing this update last week as I was traveling. Good to do this update this week. My goals progress is going really well. I think I'm still on track and I should be able to complete the goal easily before the end of the year. The price of Hive is also going to help me get more Hive rewards from the posts as the value of Hive is very less right now.
Though I would be getting more Hive as author rewards and curation rewards, the sad thing is that the price of Hive is not doing well. Not just Hive but the entire crypto market is struggling. The cost of most of the coins has gone down. People who are here for the long term would know what is happening. I would say this is the usual dip that happens once in a few years. There will be a time when the price of all the coins would pump again soon. I think that it would be a very good time for Hive and other dependent coins.
50k Hive Power
I guess I'm still on track to reach this goal. I have crossed 49k Hive power already and I'm all set to reach over 500 Hive again from author rewards and curation rewards before the end of this month. In addition to that, I'm planning to do a power-up which would take my Hive power to more than 50k easily. Maybe I can aim for Orca status and that too in the first quarter.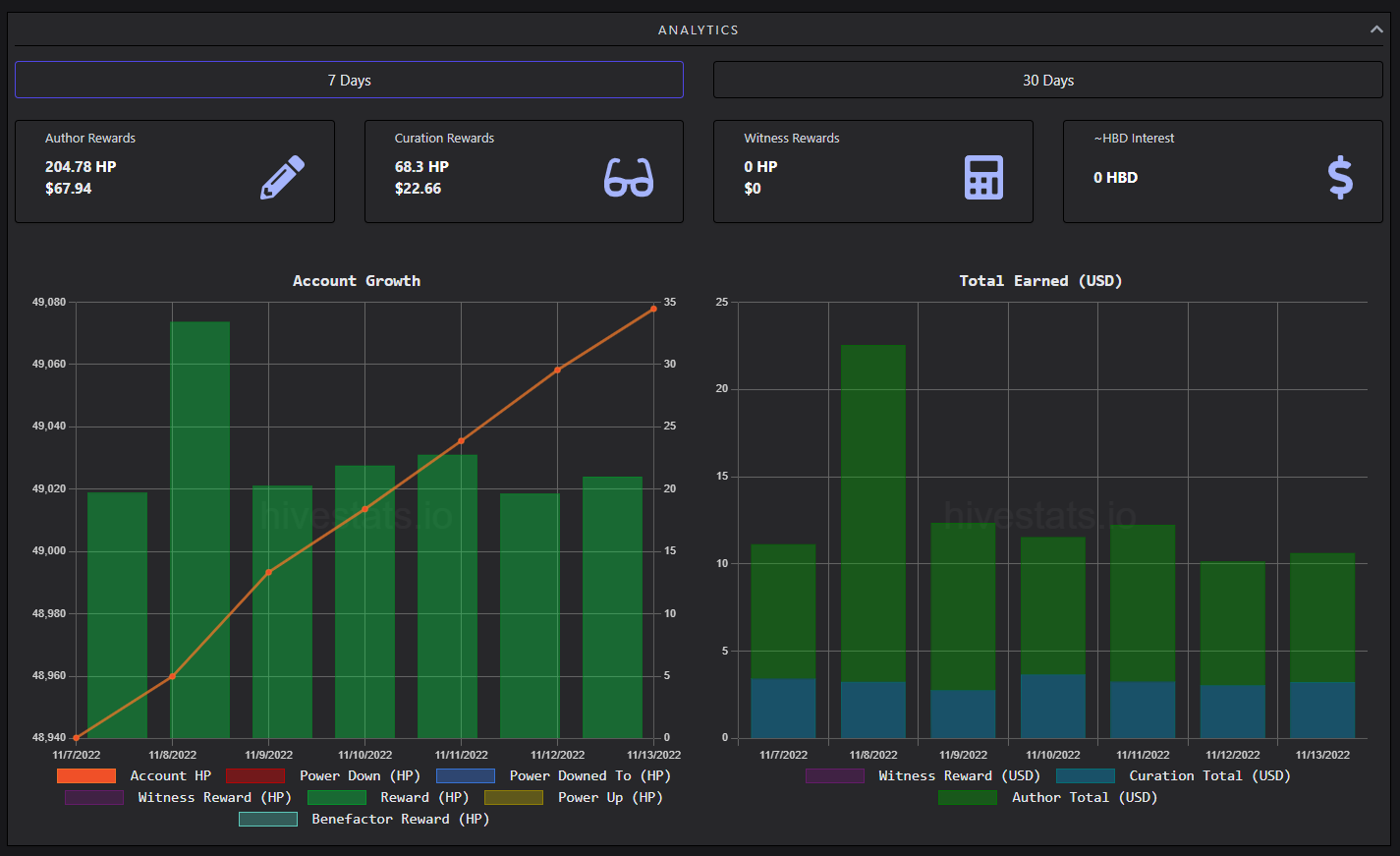 As the price of Hive is pretty low, what I get in terms of value is very less. But looks like I'm getting a decent amount of Hive. I remember getting 150$ worth of Hive a few weeks back when the price of Hive was pretty decent. Now the value is still good but definitely not the best. But I would say that this is a good time to accumulate more Hive and later sell them when the value improves.
100k SPS
This is a goal that I think can be a bit challenging to achieve. I guess I would need close to 34k SPS to complete my goal of 100k SPS. I guess I will be able to complete this goal only if I buy a lot of SPS in bulk. Maybe I might soon do that. Hopefully, after the year is over. I have plans to purchase some bulk amount of SPS and maybe sell the extra I get after I complete my goal of 100k SPS. That can also be a good strategy.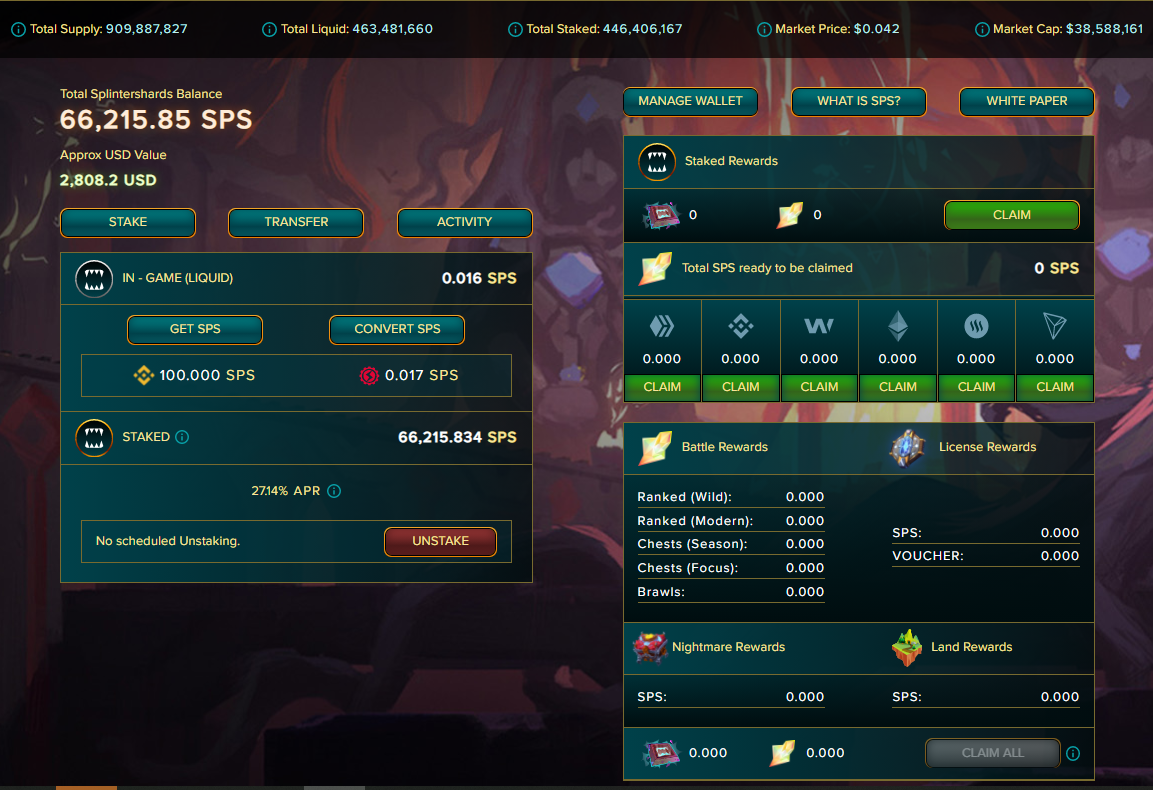 The value of the SPS I hold has drastically reduced. One of the biggest reasons is the price of Hive. Based on the value of Hive the price of SPS is also fluctuating. I don't really know what to do with the vouchers I have been getting. Many people have already sold their vouchers. I have to look for the right opportunity to sell my vouchers and convert that to SPS. I can already do that I believe.
---
If you like what I'm doing on Hive, you can vote me as a witness with the links below.

Vote @balaz as a
Hive Witness
Vote @kanibot as a
Hive Engine Witness
---
---
Posted Using LeoFinance Beta
---