My Publish0x stats - Monthly report
---
Publish0x is a blogging platform that pays users in ETH and Ampleforth tokens. I have earned a decent value from this site by contributing my articles here. I used to publish my Publish0x stats regularly every month. Later I stopped posting them every month after realizing that the rewards were not very great and I did not want to spend time analyzing the stats and making a post. Things have not changed much and the rewards are still not very great but today I wanted to check my stats on the site and share the same in the form of an article.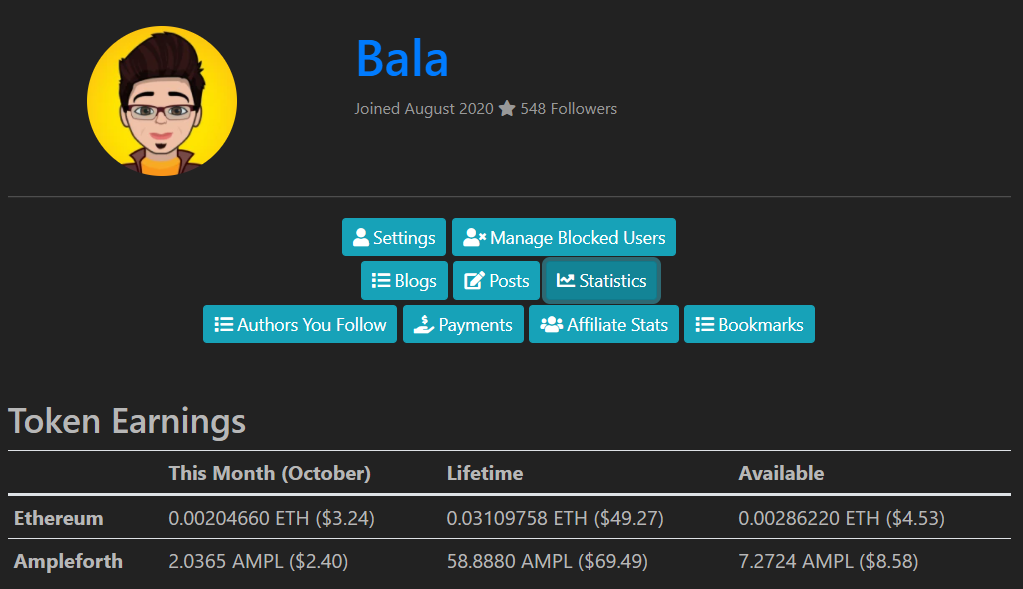 I contribute almost every single day to Publish0x. I also read some articles on this site and get some ideas for my own articles. I should say that Publish0x is a good place to hang out actually. There are some great authors who are regular in contributing valuable articles. I enjoy reading some articles and picking a few titles for my future blog posts.
I'm glad that I have received more than 500 followers on Publish0x. This means that if I post an article, people would be notified about the article. Though people selecting me for their votes is minimal I'm at least glad that my article is shared with so many people. The rewards are in the form of two tokens namely ETH and Ampleforth. I usually withdraw my earnings only once in a while. Last month when I withdrew the funds the remaining is staying back in the account itself. The good thing about withdrawing the funds here is that they take care of the gas fees which is one of the biggest concerns if I'm going to transfer small funds like 5$. The reason is that the gas value might sometimes be higher than the transaction value.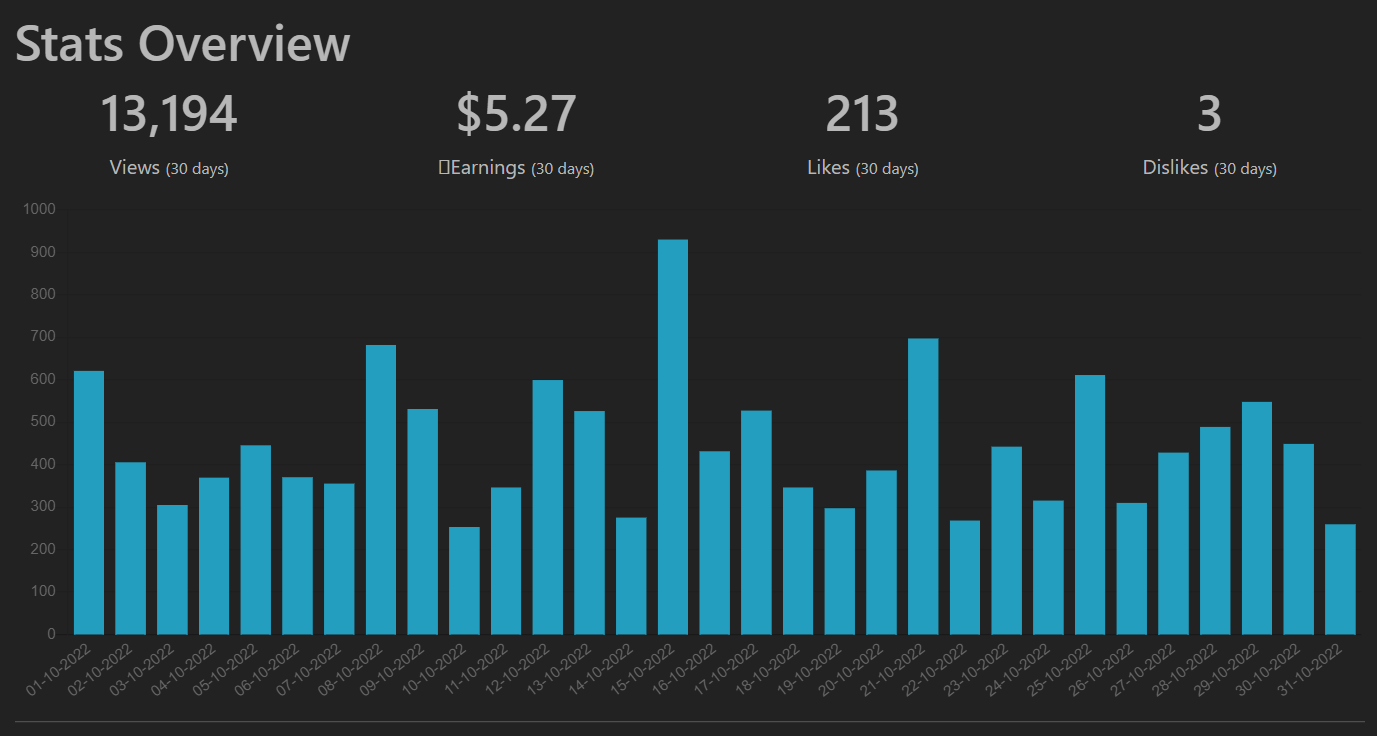 From the looks of it, it appears that there are still people who are viewing my article too, and are also rewarding my articles. I'm glad about it. I usually contribute articles on the Publish0x platform every single day along with my Hive contribution. I don't really worry about the rewards I receive on that platform but it is not very bad either. 5$ a month is really puny but I'm sure many people would feel that something is better than nothing. I have tried sharing my affiliate links but it has not worked out well. I don't think I was able to bring anyone under me and get my reward share.
I really wish this platform improves and that at least a minimum of 10$ is earned from this every month. I think that should be worth the effort because 10$ at least can make some meaning than the 5$ I have reached this month.
---
If you like what I'm doing on Hive, you can vote me as a witness with the links below.

Vote @balaz as a
Hive Witness
Vote @kanibot as a
Hive Engine Witness
---
---
Posted Using LeoFinance Beta
---