Produced my first block on this chain
---
Yes, I'm running a witness node now. Though I will be writing an official post soon from my @balaz account, I wanted to just share my happiness in producing the first block. It was always a dream for me to become a Hive witness and produce a new block through my witness node. Today the dream came true. I have produced the first block on Hive. This block will now forever tell my name as the block producer.
When I first joined Steem, I was thinking about running a witness node and someone told me that it would be very costly to run a witness node. When I used to check the specs required for running a witness node it will be huge and I wasn't able to afford them. Today by god's grace, I have grown to a decent level where I'm able to afford running a witness node. I also offer that as a service for a few friends on Hive by taking up the task of maintaining their Hive and Hive Engine witness nodes.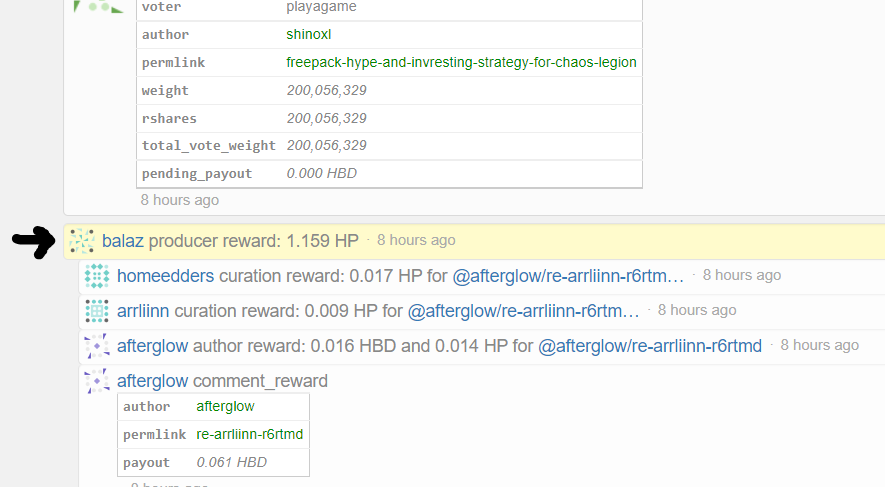 Only then do I think why not run my own witness node. It would be very helpful if I need a good node to use in all my apps right. I will most likely associate my node to a domain and start using that as an RPC node for my bots. That way I can make my apps exclusively use my own nodes. I have so much hope on Hive. That is one of the reasons why I have all my earnings powered up here and I'm continuing to contribute to this ecosystem in whichever ways possible.
Initially, when I was trying to read about running a witness node, I thought it will be a complicated process because back then I did not even understand the basic blockchain concepts. When I started my journey, I found it very hard to understand some of the core concepts and gradually I started looking at the code and the libraries that were available for Hive and started building apps and bots on top of Hive. Even now I offer multiple services to people in the form of apps and bots for their needs. That's why I think running a node makes a lot more sense now.
As I said earlier, I don't want to make this a witness announcement post. I will still have some topics saved to describe in my witness announcement post. When I joined the Hive Engine witness team, I found it really fun to be a part of the witness group and troubleshoot issues and keep the chain going. Every time we have issues with the chain and all the DB restoration we have done, it used to be really painful but we all enjoyed doing it together. Even though we won't be getting a similar experience on Hive for being a witness but I'm sure the Hard Fork times are going to be fun.
Overall, I have some big plans and some new projects coming. I have been partnering with some more developers working on building something on top of Hive. I thought it would make a lot more sense if I run my own node to test out certain things faster. I might as well create a testnet server too for myself to carry out some testing activities which I would like to avoid on the main chain.
---
If you like what I'm doing on Hive, you can vote me as a witness with the links below.

Vote @balaz as a
Hive Witness
Vote @kanibot as a
Hive Engine Witness
---
---
Posted Using LeoFinance Beta
---