Why is banning Bitcoin in China a good joke?
---
In the last two years, BTC has been having one of its best times in History. We will be able to see that from the charts themselves. Compared to the previous years of Bitcoin, in the last two years, BTC reached its top price in history. I'm glad to see that in the last 2 days BTC has been pumping again making the price move towards its new all-time high.
When it comes to BTC investment, it is quite hard to predict what will be the best price to get in and get out. Especially the way the market behaves most people think that even investing in an ATH price will anyways give a return back if not now maybe in the few years. But the big question is, will it be affordable for everyone?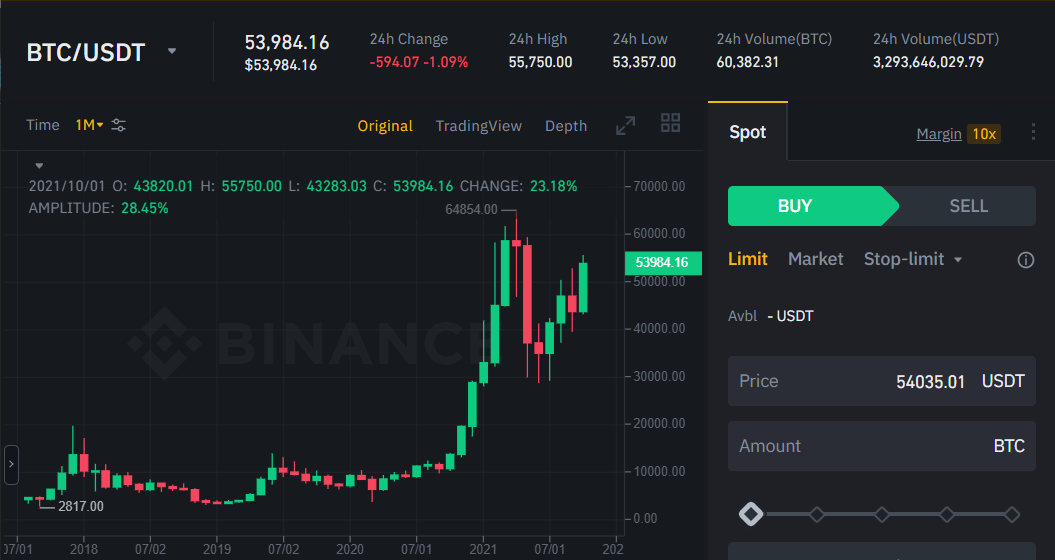 I personally think that BTC price has reached beyond a point it is affordable for everyone. Especially after seeing that it has reached a good price, people still have good hopes that it will go even further and hit 100k and even 500k in the future. It is more like a pride moment for everyone to hold and trade BTC these days. Otherwise, I personally think that it is hard to make that a day-to-day transactible digital currency unless it is done inside a centralized exchange.
Now let's talk about China. A few weeks back when the crypto market fell, people said that it is very true this time that there was a serious crypto ban in China. It was said that people were selling their crypto in China to handle their other real-world issues. In spite of all that bad news, look at the price of BTC right now. I would like to say that whenever we see news like that, it is always a good symptom of a nice trade. The crypto market will definitely fall and there will be panic selling happening. From what I have seen in the last few years, every time China says they ban Crypto, the crypto market will fall and people can buy BTC and sell them after a few weeks. It works pretty well. Next time when this happens, you can give it a try.
I was initially thinking it was serious and was thinking that could be the end of Bitcoin but then a wise man told me that it was all a Joke and it has been a joke for nearly a decade. That is when I started observing this seriously and found out that it was a real joke.
---
---
Posted Using LeoFinance Beta
---