Travel the World of Postage Stamps - 18th International Ornithological Congress - Hooded Crane (Grus monacha) - USSR, Soviet Union 1982 - Michel USSR 5181 - my hobby
---
Travel the World of Postage Stamps - 18th International Ornithological Congress - Hooded Crane (Grus monacha) - USSR, Soviet Union 1982 - Michel USSR 5181 - my hobby.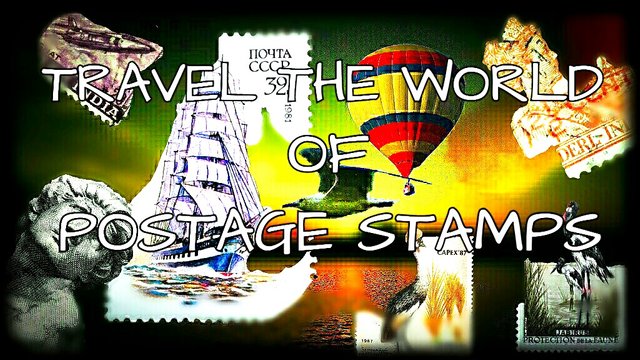 Greetings friends!
Do you know why birds don't care about saving mankind?
It's simple, they did not try to destroy humanity, they did not build their nests on the heads of people, they did not take food, land and housing from people.
Birds do not need to organize conferences in defense of people to spend colossal money on it.
People, on the other hand, periodically become preoccupied with the global issues of saving birds, call an army of bird watchers from all over the world, issue thematic postage stamps, the purpose of which, supposedly, is to raise funds to protect certain endangered species of birds.
People have learned well how to turn everything around into a trash heap, soil, water, air.
Herbicides destroy the soil flora, which provides food for most bird species, various kinds of electromagnetic radiation disrupt the life rhythms of birds, air pollution changes the climate and deprives birds of their usual places for migration.
People are incapable of being content with little and abandoning industries harmful to the planet, it is much easier to convene a congress, discuss pressing issues, shake hands and go home.
We see the memory of one such international congress on a postage stamp with a face value of 2 kopecks of the USSR from series 18th International Ornithological Congress, issued in the USSR in 1982.
On this postage stamp we see a bird listed in the Red Book - Hooded Crane (Grus monacha).
It is not known whether Hooded Cranes (Grus monacha) has become larger in our world, but the number of enterprises that throw waste harmful to birds and the number of deforestation and drainage of swamps has increased since then, for sure.
In fact, such congresses need to be timed not to birds, but to people, the presence of mind in which, it is necessary to prove.
Let's take a look at this postage stamp.
Description of the postage stamp:
Type: Postage Stamp.
Country: USSR, Soviet Union.
Subject: #Birds, #Nature, #Fauna, #Conferences, #USSR.
Series: 18th International Ornithological Congress.
Name: Hooded Crane (Grus monacha).
Denomination of a postage stamp: 2 USSR kopek.
Michel's USSR catalog code: 5181.
Episode release date: June 10, 1982.
Perforation: comb 12 x 12¼.
Postage stamp size: 30 x 42 mm.
Printing technology: Offset lithography.
Circulation: 9,000,000.
Estimated price for a clean postage stamp: $ 0.18 - $ 0.32.
Estimated price for a canceled postage stamp: $ 0.03 - $ 0.12.
Photo: original from @barski collection.
Clean postage stamp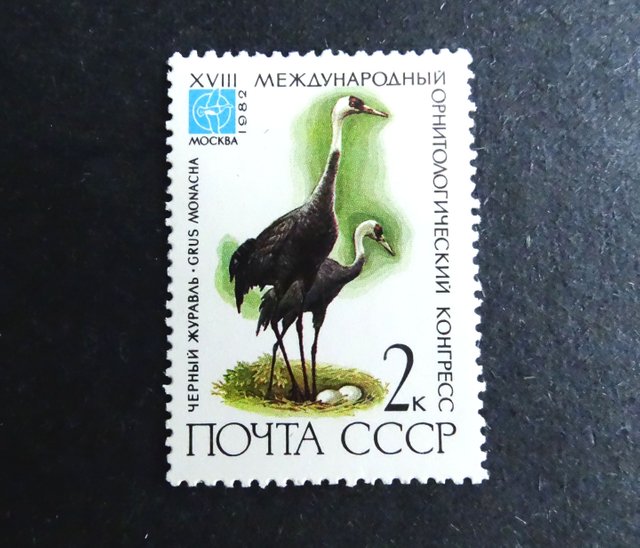 To be continued.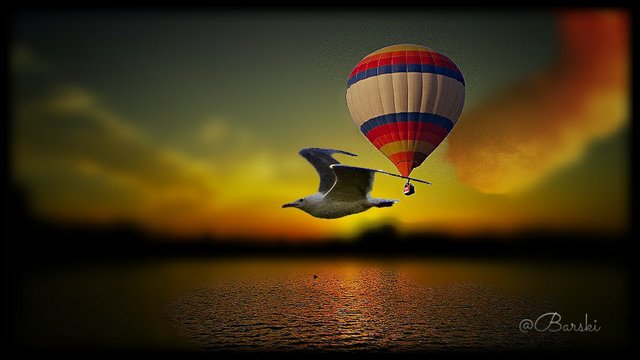 You can see the development of the story of my postage stamp collection on my Leofinance blog
I edited a photo in the program PhotoDirector, which I also installed on my smartphone.
Author @barski
Ukraine
For my publications, I do not use stock photographs, it is fundamentally important for me to use photographs that I have made with my own hands for publication and I can name them - authorial work.
You can go to our blog on the Hive platform by clicking on the bee.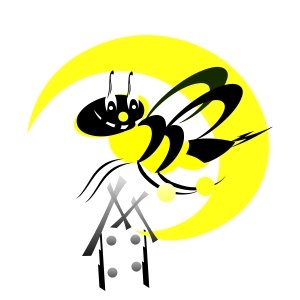 Posted Using LeoFinance Beta
---