Progress Report - February 2021
---
March 1st, 2021
Monthly Progress Report February
My monthly progress reports serve a couple of purposes:
The first one, and primary reason for doing them, is that it allows me to see where I have been, where I am going, and where I am falling short in my personal goals.

The second purpose they serve is to let people, new accounts and old, see an honest representation of an account built from scratch and not really knowing anything at all about cryptocurrency.
Three weeks and the marking of a full year on Hive.
---
Monthly Charts and Tables
The Monthly Progress Report Table: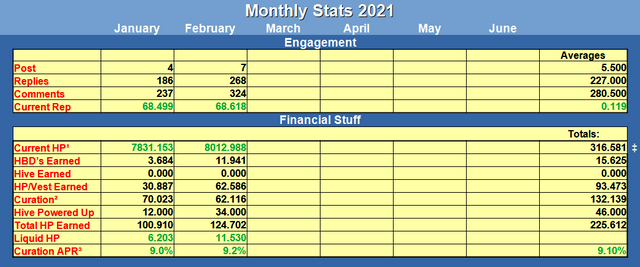 I did a little bit better in posting, still a lot of room for improvement there if I want my account to grow a little quicker.
‡ The total in that box is from year end 2020. So for the two months completed I added 316 HP. I am pretty satisfied with the other numbers and the growth thus far.
The current APR is from Leostats page, I know a lot of people do better than 9%, but for a vote as I see it, not to bad actually.
---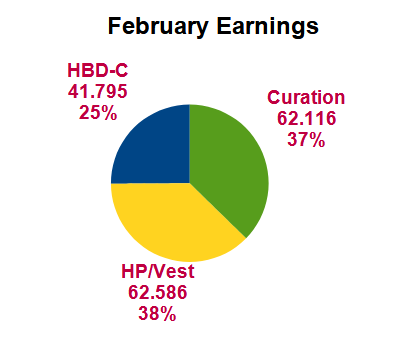 HBD-C is what HBD would be in Hive if converted at the conversion rate for today. This keeps all the earnings in the chart being the same. HBD-C number may not be real accurate as the conversion of HBD to Hive changes a lot.
I am pretty happy with the curation amount especially when averaged over the month at 2.2 a day I think that is great, and as my HP grows, I am pretty sure my curation will grow also.
---
Monthly account growth chart, this one is going to look a bit different from the past:
I should learn how to set the floor value to 3000 that would give a nicer view and reality of what I have converted, invested, and earned on Hive. Perhaps for next month.
---
Engagement Charts and Tables: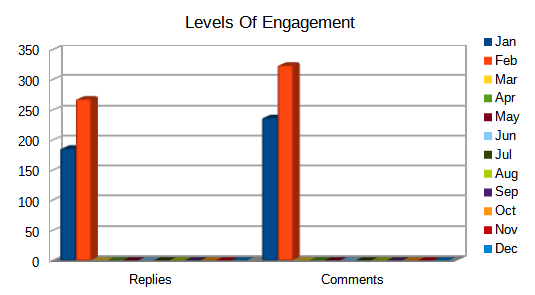 I am looking forward to the end of the year already when I can do a comparison of the charts, they seem so empty at the beginning of a year, but it will be nice watching them fill in.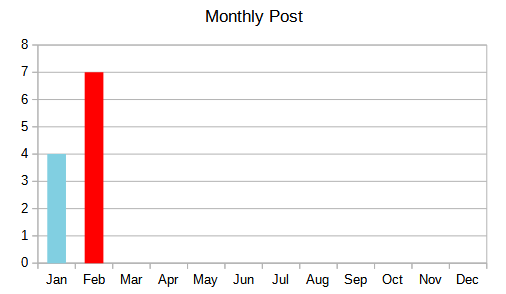 A bit better over Jan, still I need to shoot for the 12 range on post, perhaps when spring gets here.
Weekly comments, well still a bit slow for me: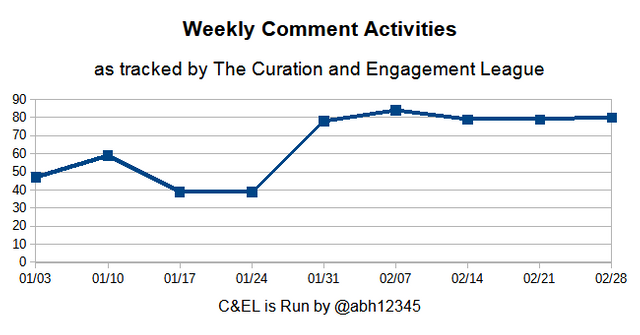 But stablizing close to the 80 mark, so over-all not to bad I suppose.

This is why I like the weekly chart, some pretty poor days of commenting, such is life, at least there were no zero comment days.
I still have not reached my 2020 year end goal of 20,000 comments but I am at least in range to get there by the first anniversary of Hive Block Chain. According to HiveBuzz I have 19,844, so only 156 to go.
---
Conclusion and side notes:
None for this month.
---
Related Progress Report Links:
---
Tiny Picture links back to my blog:

---