Crypto games and NFTs create opportunities for new startups and studios
---
Crypto games and NFTs took the entire blockchain space by storm and saw incremental development and an increase in value. And while this is a revolution, it is seen with circumspect eyes by well-established gaming studios as they are afraid of the end-users eating from their profits. They show resistance to NFTs and crypto in a similar way as banks and without a long-term vision, they are on the losing side of things. Why? Simply because they leave a big gap uncovered in the market which has started to be filled up by startups and new gaming studios.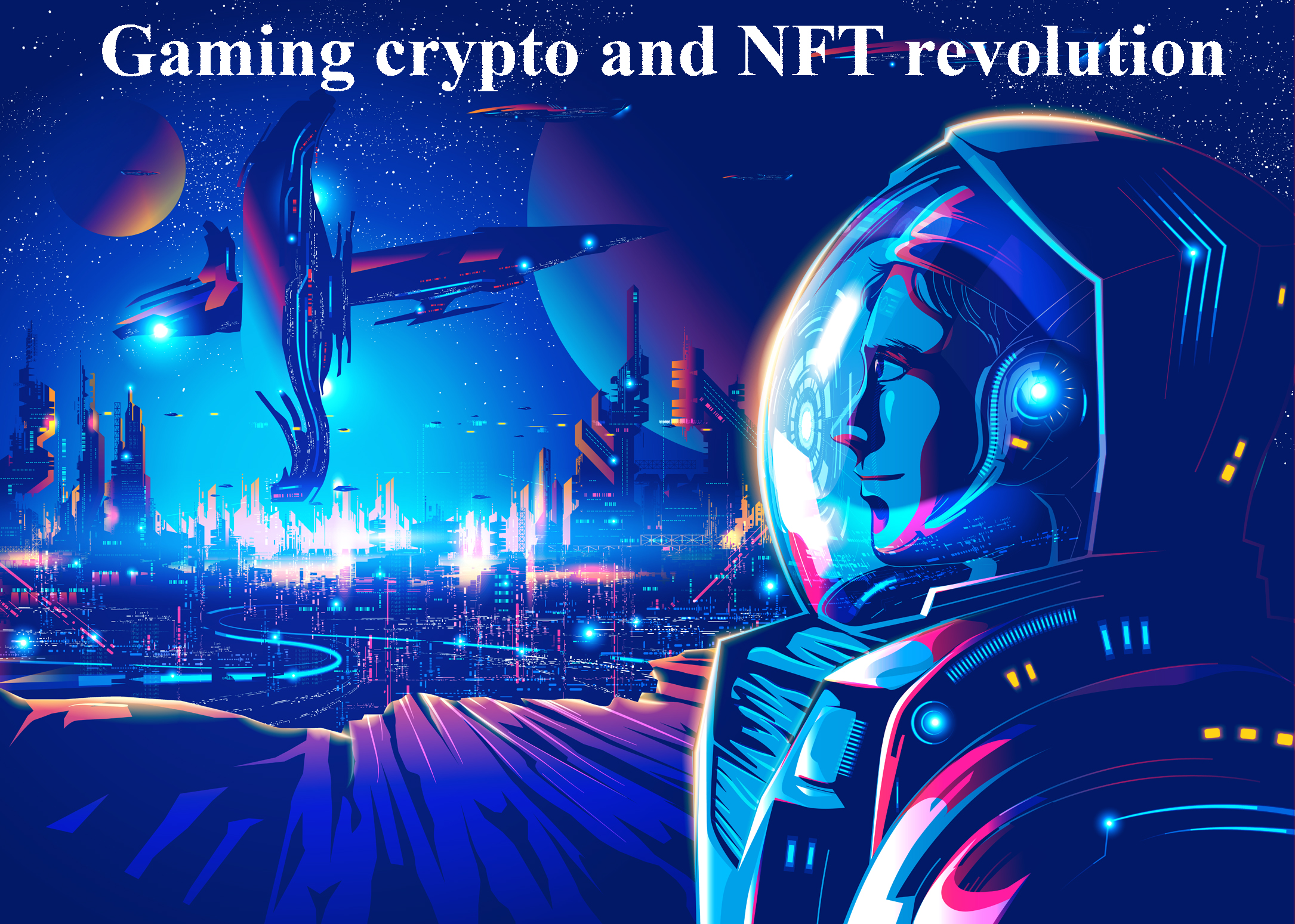 The annual State of the Game Industry survey by the Game Developers Conference (GDC) asks industry professionals about their opinion on developments in the gaming industry related to the crypto and NFT trends. Like the dinosaurs that they are and similar to banks, it seems that more than 70 percent of video game workers claim that their studios have no interest in integrating cryptocurrency payments or NFT mechanics into their games.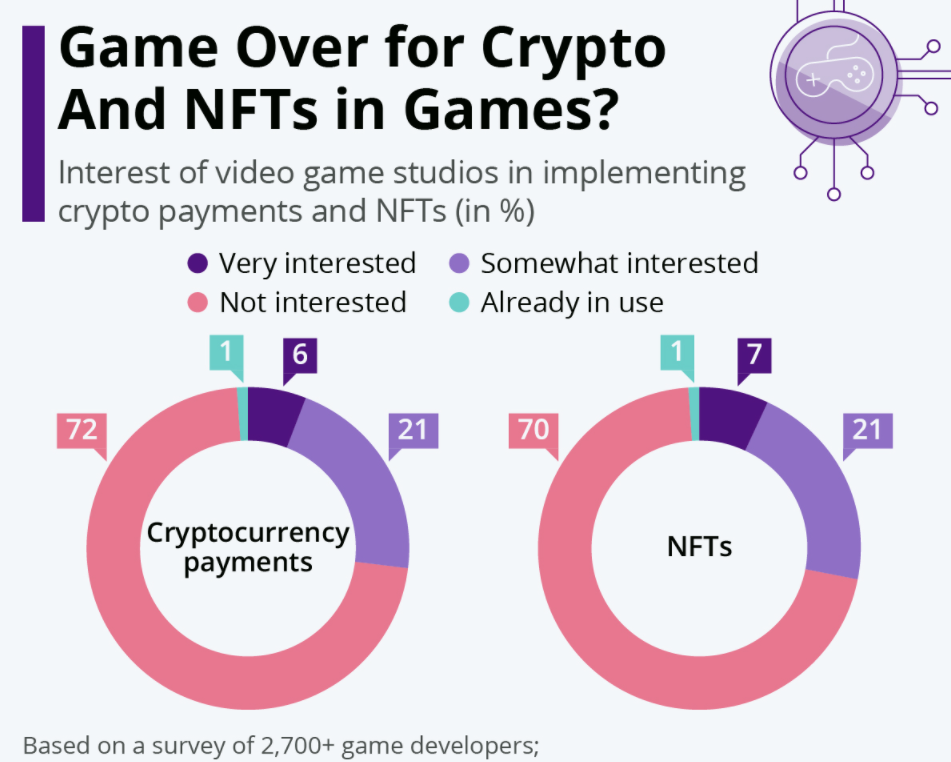 Source: Statista - Game Over for Crypto And NFTs in Games?
As the graph shows more than 70% of the established gaming studios are not interesting in integrating crypto and NFTs, while 21% are somewhat interested in exploring these new technologies. We can see real resistance from these studios and what they don't realize is that they let new startups and studios get ahead of the game. This creates competition and moves the balance to the users as asset holders and even shapes the future of games through governance implementations of DAO. This is the future and those who are early adopters will reap the rewards.
This is why games like Axie Infinity, Splinterlands, Gods Unchained and many others are leading the blockchain gaming revolution instead of Ubisoft or other big studios. Are we losing anything? Well, as gamers or investors for sure not as we are rewarded equitably for our involvement in the game. Do traditional studios thrive with their strategy? For sure not and once the space gets crowded they will feel the heat. But until that happens is our turn to be the real winners in the games and not the "house" as it always happens based on our time spent in their games.
Posted Using LeoFinance Beta
---