Do you set moonshot goals for yourself in crypto?
---
We all have dreams, we all have goals and we all have targets that are a driving force in our path in life. And sometimes we might want too much and set some moonshot goals for ourselves even if we are not skillful enough or do have the resources to accomplish them right now and end up setting an audacious milestone knowing that. Thus, we end up committing to it anyway and then try to reverse engineer the steps necessary to get there. We try this way to jump multiple spaces at a time and by doing that we might fall into difficulties and problems that we have simply not anticipated. Sometimes we might be lucky enough to avoid the mining field that we try to go over, but most of the time we will end up failing.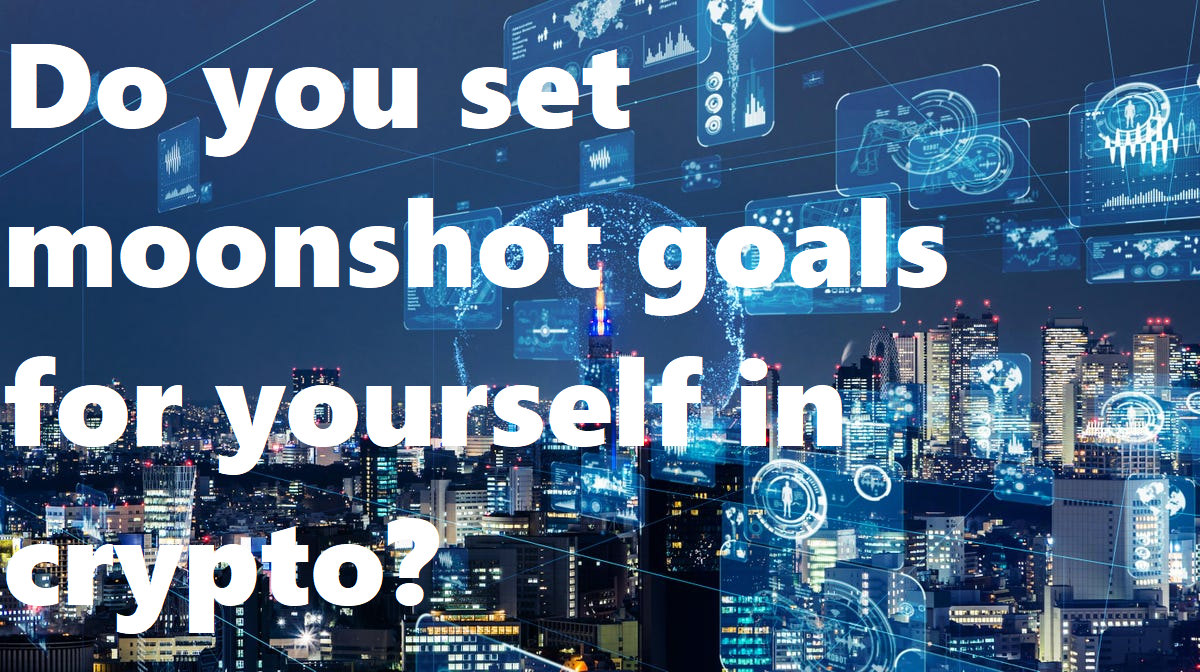 So instead of setting moonshot goals, it is better to quantify realistically what we want to achieve and get there one step at a time. And I can say from experience that I've set moonshot goals during the bull market and fell like the angels from the sky in the bear market. But at least I've learned from it or at least think that I did and while the market is in recovery I am more focused than ever to build and grow my crypto portfolio and plan for exit points in the future. I've kept it simple and decided to sell 50% when my assets will reach the previous All-Time High levels and if they will continue to raise progressively sell 10% for each other 10% rise in prices. This will allow me to still be in the game, but take profits incrementally in order to use them in the real world and enjoy every aspect of life. Now it just remains the question for you.
Do you set moonshot goals for yourself in crypto?
Posted Using LeoFinance Beta
---