Hive is pushing to break the $0.50 wall
---
I just woke up this morning as a routine I am checking how my crypto portfolio is doing on CoinGecko. And what a pleasant surprise to see Hive rise 4.7% in the past 24 hours getting to $0.492009 as we speak and looking to break the wall that is standing at $0.50.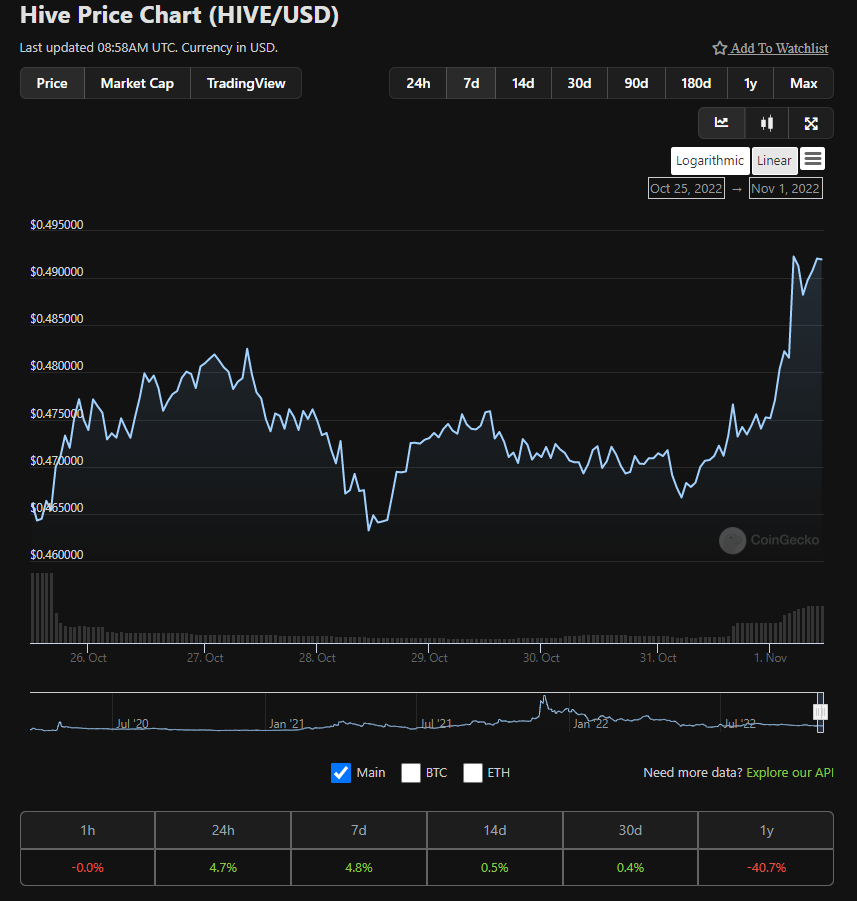 In this bull calf run Hive didn't shine like the other crypto assets, but it seems that now it is its momentum to rise. We all know that Bitcoin rising moves the entire market up, but some assets have their own rhythm to get there. And with a pulling force Hive is getting there one tick at a time and we are almost there reaching $0.50 price point.

While we are nowhere near the $3.41 All-Time High, we must appreciate any small victory in this bear market. There is uncertainty all over the world economics, but lately, I feel that crypto is proving more and more, even above and better than stocks. Growth and continuous development surely have an impact in the crypto price point and that is seen consolidating in time. Nothing happens overnight but once we build up it will be hard to go down while keeping the user base and the trust of the investors. This is the way!
Posted Using LeoFinance Beta
---