What is the sense of a 1% upvote on the Hive blockchain?
---
I like to watch business investment TV shows like Dragon's Den Canada or UK and Shark Tans US as it gives me some energy to want to do more and even start a business in order to contribute to the world. And in both series at some point, I would see some business owners coming to potential investors and offering them 1% of their business for a considerable investment. And always the investors would provide feedback that for 1% they don't even have the motivation to get out of their beds. So as I have seen several 1% upvotes on the Hive blockchain with resulted in $0.00-$0.01 upvotes, I am doing an analogy and putting a question out in the open.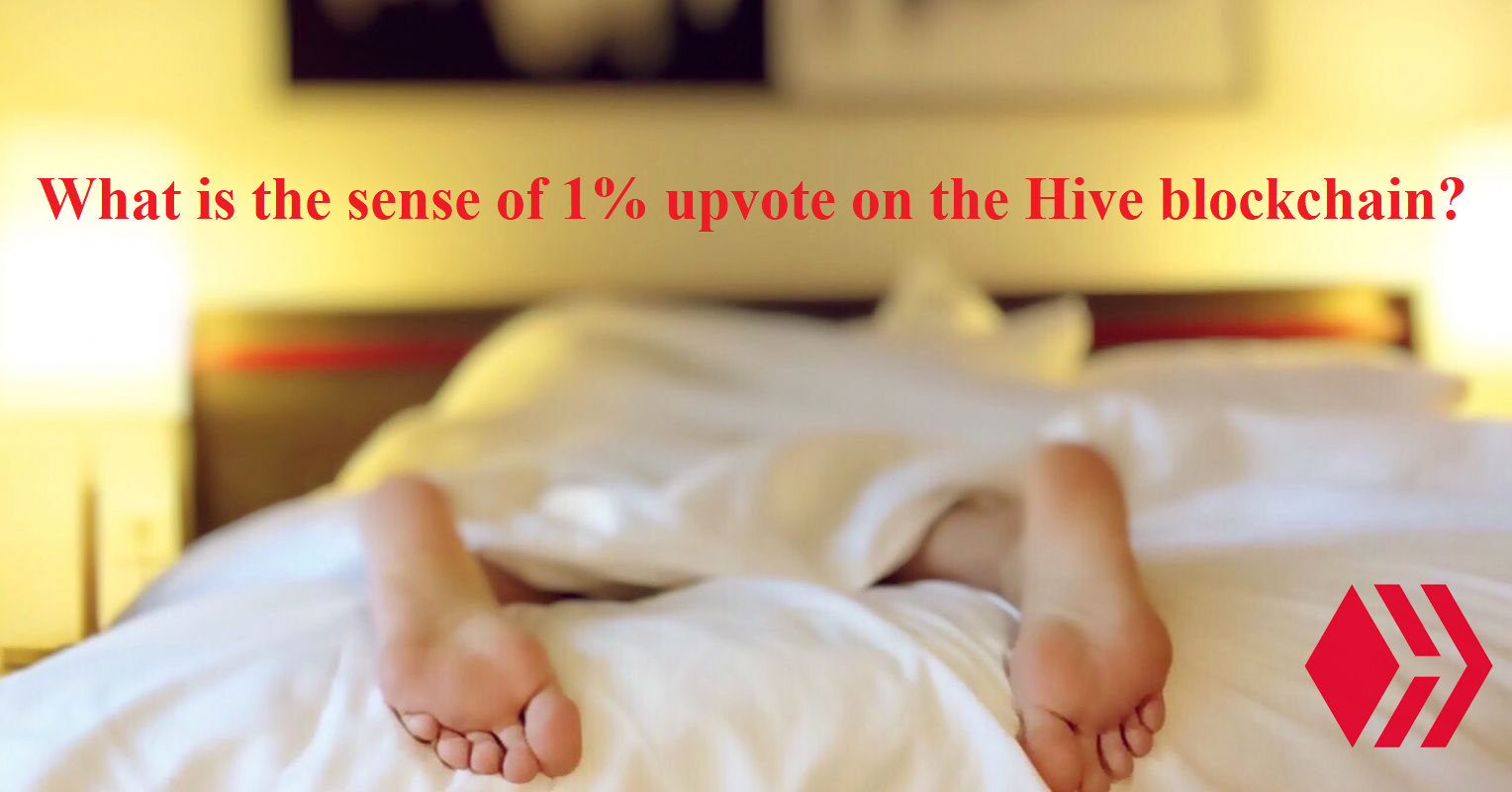 What is the sense of a 1% upvote on the Hive blockchain?
For me, my routine on the Hive blockchain is to engage with the content creators that I like and besides commenting to leave also an upvote of 100% for posts and 50% for comments. With an upvote of $0.25 based on my current Hive Power, I feel that this percentage will provide enough incentives, motivation, and appreciation for those contents. But when I see a 1% upvote left by others it translates to $0.00 - $0.01 in value, I simply cannot understand why someone would give such a small amount. It is not like they are spreading more than 100 upvotes per day, but they spread fewer ones with such a small percentage.

Giving a 1% upvote simply doesn't encourage others to create content and share it, thus making the entire Hive ecosystem stay stale instead of getting momentum and more users on the blockchain. We all have heard the phrase sharing is caring, but when you see such things you understand that in some cases this is quite not true. I understand that we are all different and have our views on things, some are more stingy or cheap in this way, but in doing so we put the brake also on our brakes. Maybe there are other reasons and I invite anyone with an opinion on that to get it out there in the open.
Posted Using LeoFinance Beta
---