Breaking down Polycub: RFV, PoL and Deflation
---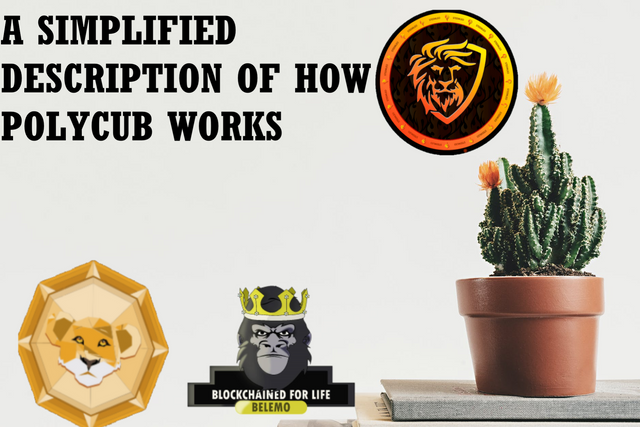 So I took out time to study the Docs part of Polycub. On the surface, Polycub looks very exciting because numbers go up but on close inspection, it's actually a very well thought out project.
At the core of Polycub, we have the Leofinance team that has consistently reminded the public about their intention to build. The aim is to build long term and self-sufficient projects that consistently creates value for users.
In Polycub, I believe that the Leofinance team has definitely struck gold in their quest for achieving their dream. If you delve deeper into Polycubs's design, you'll get the reason for my assertion.
Deflationary token
In the docs, Polycub token was described as an asset akin to Bitcoin, in terms of tokenomics.
This means that there will be a very limited supply of PolyCub. At the time of writing, the maximum cap will be 26 million tokens but in reality, it will be much less than that.
Based on information in the document, in these early stages of Polycub, more tokens will be minted per block.
The airdrop period, for example, will see only 1 million Polycub minted. Subsequently, fewer tokens will be minted.
In fact, by the sixth month of existence, the minting rate per block will be in two decimal places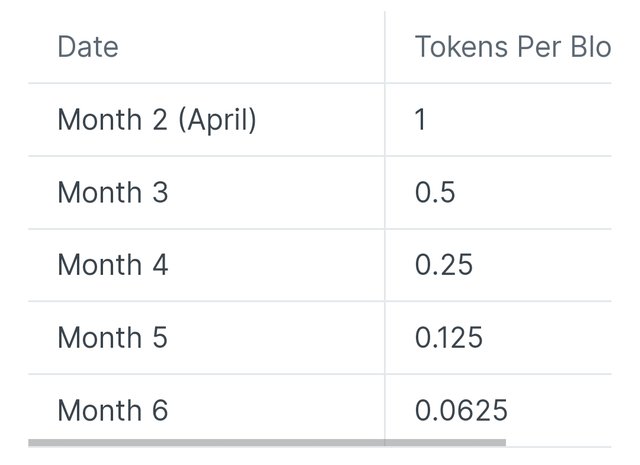 Based on this schedule, we'll be minting 0.03125 Polycub per block by the 7th month and 0.0000977 by the end of a year. So, when 26 million Polycub is mentioned as the max cap, it is pretty much like an asymptote of the minting schedule.
Defi type of Bitcoin
Bitcoin is a deflationary asset that has morphed into a store of value. However, as a blockchain, there's not much you can create on top of it.
Polycub, on the other hand, offers a deflationary token with the extra benefit of smart contracts that enable the minting schedule.
In the fabric of the Polycub experiment, we have the Protocol owned liquidity and the buyback program that will add further gloss to the deflationary mechanism.
The protocol owned liquidity is a concept that has been talked about by @khaleelkazi on numerous podcasts. The idea is somewhat novel but at the same time, it has been used by a couple of other Defi 2.0 platforms.
On Polycub, management fees and earnings from diversified revenue will be used to buy back and burn Polycub. This is kind of like how it is on Cubfinance, only with slight tweaks in the printing schedule.
The seamless combination of a deflationary token and an aggressive buyback program points at the unique opportunity to have a token with a value that constantly rises. This unique feature incentivises holding Polycub.
In fact, I see the long term future of Polycub as an asset that will be a solid investment tool, rather than one that will be easily dumped. So, with this mechanism in place, Polycub could easily become a collateralized asset.
Also, remember that Polycub plays with a concept that has been talked about on numerous occasions for Hive. This concept injects value into XPolycub over time. The 50% penalty for unlocking rewards before 90days of staking gets pumped back into XPolycub value. This means that getting in as early as possible puts you in an advantageous position.
So again, what we have here is an asset that has an extremely high incentive to hold and stake. On top of that, long term investors are also rewarded for their patience, since the return from management fees, early unlockers and diversified revenue will be pumped right back into the token.
No more rugs
The Defi space is perilous, so you have to watch where you step. As someone that has been a victim of a hack, I feel like I'm in a good place to warn you.
There are phishing scams and many fake sites just waiting to steal your funds. On top of that, there are also potential rug pulls that you need to be wary of.
Polycub has designed a mechanism that ensures that the Polycub token will not be going to the shitters anytime soon. This feature is described as the risk free value.
The risk free value of polycub is simply calculated by dividing the dollar value of the protocol owned liquidity by the total number of Polycub tokens in existence.
Note that the protocol owned liquidity will be diversified into numerous investment opportunities in other platforms. So, there's a very strong possibility that the value will be rising as the days go by.
This rising PoL value will then be divided by the deflating volume of Polycub tokens. Put simply, the PoL goes up and the number of Polycub go down. Technically speaking, we're looking at an equation that's tending to "+infinity".
In essence, the RFV will continue rising, under the condition that PoL is rising and Polycub in existence is reducing. In an ideal condition, this means that Polycub value will always go up.
We don't live in an ideal world, so there will certainly be hitches along the way. However, the bottom line is that the Polycub project is an interesting concept that is strategically designed to create value for investors through a deflationary token, investments through the Protocol owned liquidity and a solid team behind the project.
Contact & Support

Posted Using LeoFinance Beta
---