Hive is probably the most underrated blockchain
---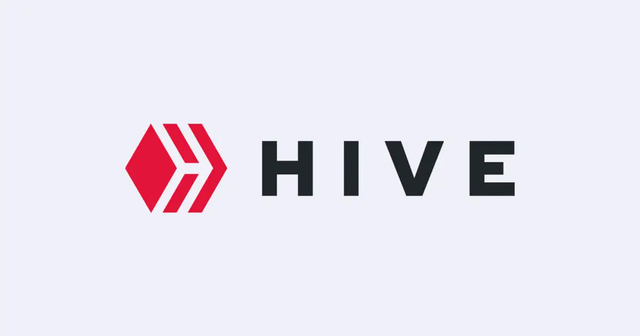 Hive is home to numerous applications that are thriving and adding value to the lives of people in different parts of the World. Despite the numerous qualities of the blockchain, it is still what we call a "hidden gem".
In fact, if you google search "Hive blockchain", the first thing you see is information about that other crypto mining company. Our own hive actually pops up in one link on the first page, but the other links are different publications about the other Hive blockchain.
Sometime in 2020, I remember an SEO writing contest with "earn crypto for free" or something like that as the keywords. The general consensus was that we need to sort out our SEO game.
Even until now, Hive doesn't get mentioned in conversations the way that other blockchains do. Despite being home to projects like Splinterlands, and Leofinance, Hive blockchain as a whole is still under the radar.
Decentralised web 3
I read a publication on Cointelegraph that talked about decentralisation and web3. It highlighted some interesting points that I both agree and disagree with.
The conversational piece on Cointelegraph talked about the shortcomings of web 3. It used Jack's famous tweet about VCs dominating web 3 as a point against decentralisation.
I know Jack probably knows what he's saying but I don't think that the entire crypto industry should be worked up because of a single tweet. In any case, the point of the conversation wasn't just Jack's tweet but it generally discussed the shortcomings of web 3 and how decentralisation in particular is a pipe dream.
I feel like the error we make in conversations about decentralisation is that we expect the playing ground to be fair. However, it is literally impossible to have an equal playing ground because all fingers are not equal.
Each individual's access to resources obviously determines their earning potential from the blockchain. However, that doesn't translate to a lack of decentralisation.
Decentralisation ceases to exist when censorship is the order of the day. So, in essence, decentralisation doesn't exist on web 2 platforms, but that's something we already know.
On hive, we have one of the few networks where there's something close to decentralisation existing. As I pointed out earlier, your stake naturally determines your input and output but that's just how Dpos works.
On top of that, when you look at the top 20witnesses on Hive, you find that their influence isn't solely based on stake. There are numerous other factors that play a part in determining leadership, which is technically a plus for our decentralised nature.
Hive fixes this
Anyway, the point of this publication isn't to brag about whether hive is more decentralised than others or not. The point is to highlight that Hive technically offers everything that we need from a web 3 platform.
Hive is a censorship-resistant network with numerous functioning applications that create value for users. The best part is that all these benefits come at next to no cost.
For Web3 to be given control to the people and provide access without locking anyone out, it needs to be decentralized. So decentralized that there is no centralized point of control. Only then will Web3 help fulfil human potential and empower freedom. Source
I dare say that Hive is among the few blockchains that offer a service that's relatively close to the idea that the author describes in the previous paragraph.
Hive already empowers freedom of speech. In fact, you get rewarded for speaking your truth. You don't have to worry about agenda-driven information being forced down your throat because there's no government influence like you'd find on Twitter.
But, the fees won't stay low forever. In fact, fees on networks like Polygon and Avalanche start increasing as demand for them increases. Offer a network where users can transact at a lower cost and they'll come. More demand requires accommodating more transactions in the same block space as before. Eventually, users start competing for block space, leading to fee increases. Source
Yup, this is true, fees won't be cheap forever but how come Hive, which is far cheaper(technically free), and also more secure(multiple keys) than Polygon and Avalanche doesn't even get a mention? How much longer will Hive be under the radar?
Contact & Support

Posted Using LeoFinance Beta
---