My partnership with SEED project is official
---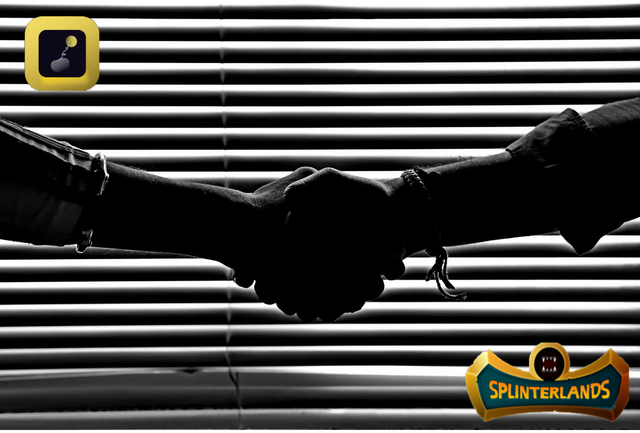 I'm pleased to announce a new partnership with SEED project. It is an unprecedented and welcomed lifeline that I never envisaged would come my way.
Thanks to this partnership, I was able to raise a decent amount of funds towards our relocation and I'll still be able to continue playing Splinterlands.
As I mentioned in my previous post where I discussed the idea of accessing loan with your Splinterlands NFT, there is a very fair profit sharing arrangement.
The profit sharing arrangement will be on a 75:25 or 3:1 basis. This basically means that I get to keep 75% of everything I earn with the cards and I send 25% to @seed-treasury. This includes DEC, cards and the content of any pack that I get from doing quests.
Back to the beginning
It is kind of funny how I'm back to where my Splinterlands journey began a couple of years ago. Back when I started, it was @penderis who leased me a shit ton of monsters and I used that to slowly build my deck.
Fast forward to today, and I've gotten a second chance to build my deck again but this time, it is with my own deck that I sold. It is really amazing how much growth I've experienced in the years past.
I consider myself to be quite proficient in the game, and with this partnership with the SEED project, I'll be focused on upgrading the deck. This could most likely translate to this deck fighting it out at the top end of the rankings in coming seasons, thereby earning even better rewards.
Gratitude
At the end of the day, I'm just grateful that I got this opportunity to build back again. It is something that I truly never envisaged happening to me at this point in my journey.
I'm excited about this partnership with SEED and this has given me extra motivation to play the shit out of Splinterlands. I'll have to manage my energy capture rate to maximise earnings but that notwithstanding, I'm going to go even harder than before.
Making it work
Since my account is basically going to be actively working for @seed-treasury, I'll have to keep a separate account that I'll use to build back my deck.
I've decided that I'll use my wife's account as my alternate Splinterlands account. This will ensure that I don't mix things up and it will also make all the calculations much simpler since I'll also have to send some SPS that the monsters I earn from doing quests will bring.
This deal is the first of its kind and the performance could determine if this turns into a regular occurrence within the SPlinterlands community and beyond.
This deal is based on a high level of trust, however, it is something that could be automated with a smart contract as well.
In any case, I'm looking forward to the coming months and hoping for more growth in the Splinterlands market as a whole.

Posted Using LeoFinance Beta
---