Splinterlands musing
---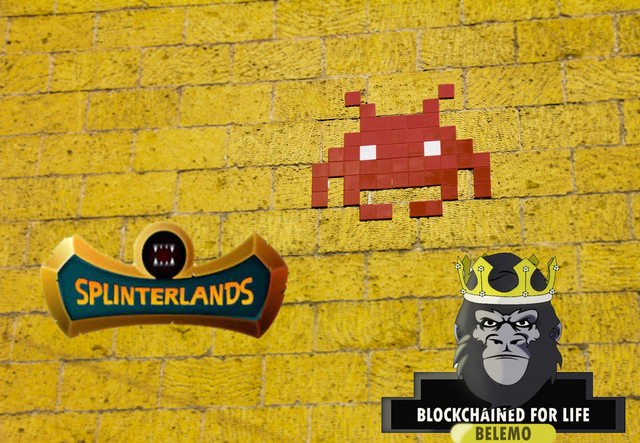 I've been holding 100 Chaos legion packs for a couple of days now, and that has been a real challenge for me. There's literally no minute that passes where I don't consider cracking open a couple of packs.
I'm now up to 4.5 vouchers, so let's say I'm roughly halfway to 10 vouchers and purchasing another 100 packs with the bonus. The splinterlands numbers haven't really been getting my attention because of all the hype around Polycub.
The splinterlands market has taken a major hit in recent times. It is most likely due to the general market situation and I reckon things will be this way for a while.
My splinterlands deck shed like $1k in value, according to Peakmonsters. That's the largest drop I've experienced in a while.
To make matters worst, DEC and SPS have also been going down the drain. I worry about the price of DEC when the SPS airdrop eventually ends. I suspect there will be hardcore dumping of the token.
We still have over 100 days of airdrop left, so things will stay the way they are for now. The only thing that could have a strong positive effect on DEC would be to get a listing on one of the major exchanges.
I also think that SPS is due a listing somewhere like Binance, Bittrex and the likes. That kind of pressure will boost the price of the token and hopefully halt the wicked dumping it is experiencing these days.
Anyway, I also think that while DEC will be dropping hard, the SPS token will be heading in the opposite direction when the airdrop finally ends.
Right now, it seems like most of the selling pressure is due to the fact that there's still a lot of supply of the token. At the end of the airdrop, I believe SPS will become scarcer.
I'm also anticipating the governance function of the SPS token to roll out at the end of the airdrop. To protect my position in the future, I've been staking SPS whenever I can.
I'm already up to 10,570 SPS staked and will be getting to 11k before the end of the month. With my current SPS stake, I think I farm anywhere between 10-15 SPS tokens per day.
The current dollar value of my daily earnings on Splinterlands is quite low but I'm not too bothered. I'm betting on the future value of assets in the game and I believe that's where the money truly resides.
For now, at least, the crypto market hasn't been kind to virtually every asset, so all we can do is keep calm and hodl. I'm staking SPS, adding vouchers and accumulating funds to buy packs.
Contact & Support

Posted Using LeoFinance Beta
---