Thinking thoughts about thoughts we're thinking
---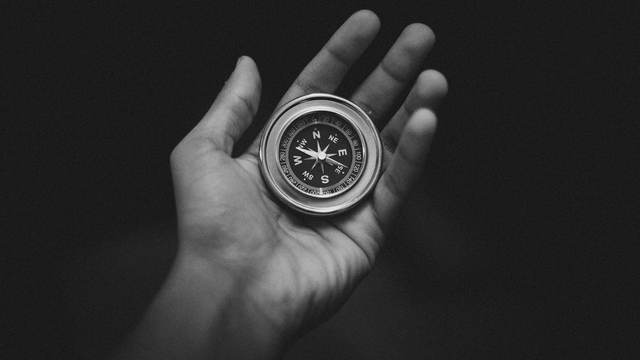 It's the weekend, a day when people often chill and take a break from all the issues pervading their minds. Yet, here I am, an extremely nervy and pensive man faced with making life changing decisions.
I have been constantly troubled by the current situation of the country and frankly speaking, it is not looking nice. I sincerely hate it here and I cannot overemphasize how much I do.
We're getting to crunch time in this country, and I honestly didn't think it was going to be this difficult. Making a decision for our safety, while considering our finances and the overall situation of the country is becoming a very difficult chore for me.
Anway, yesterday, I started slowly pulling out funds that we'll need for either relocation plans. I knew it wasn't going to be easy but nobody told me it was going to be this hard.
On the surface though, I honestly can't complain about my crypto situation right now. I'm particularly pleased with my splinterlands assets, that, while being somewhat cheaper than previous months, are still quite valuable.
I'm also happy that unlike most other NFT projects, there's a lot of liquidity in the SPlinterlands market. It makes it easier for me to envision selling off thousands of dollars worth of monsters, if I absolutely have to.
In the coming days, the liquidity in Splinterlands market place is going to be very important to me because I'll start my complete sell off. I'll be pushing to get as much liquid cash as possible into my HBD savings.
While we're considering temporary relocation due to security issues, we're also considering the financial implication of it and pushing for a much better solution.
The truth is that the entire country is I a crappy state, and it has been this way for a while now, the financial implication of relocating to Port Harcourt is going to eat into funds that could be redirected to immigration.
By my calculation, it could cost us upwards of $1700 to relocate to Port Harcourt, and that is a temporary move because we're still working towards leaving the country. That kind of money will be very useful for our applications, tests, and fees we have to pay for our immigration process.
Pros and Cons
Earlier today, I an my wife sat together to weigh the best and worst case scenarios of our emigration plans. The best case being that everything works out smoothly and the worst case being that it goes tits up.
The thing is that chances of the best case scenario happening are higher than the worst case scenario happening. If the best case scenario comes through, we'll be out of the country by September this year but if the worst case scenario happens, we'll have to stay till next year.
While the chances are skewed towards the best case scenario, we have to consider what could go wrong. If something goes wrong in our application, do we want to continue being in Kaduna?
Again, it is important to remember that the chances of something going wrong is slimmer because my wife has good grades in university, has all her documents in order and is in good standing with the law. So, this makes me pivot towards operating on the positives, in a mostly negative situation.
So, if I should go by the positive outcome, we could be out of this city by June, but not under the same circumstance of relocating to Port Harcourt and paying rent. In this scenario, we'll just go back home to the parents while processing our way out by September.
This approach won't need way billing the car, or any equipment to Bayelsa because we sell everything and go 100% liquid. We'll be very light and ready to exit the country immediately.
In any case, we're going to be watching the situation in Kaduna, and we'll work according to the situation. We're spooked by the situation but at the same time, we don't want to make decisions solely based on the fear.
We need to apply logic and employ our understanding of the general society to ensure we make a decision that offers maximum benefit in the long run. I'll keep you updated on our final decision.

Posted Using LeoFinance Beta
---