Thoughts about GLX unstaking and SPS staking
---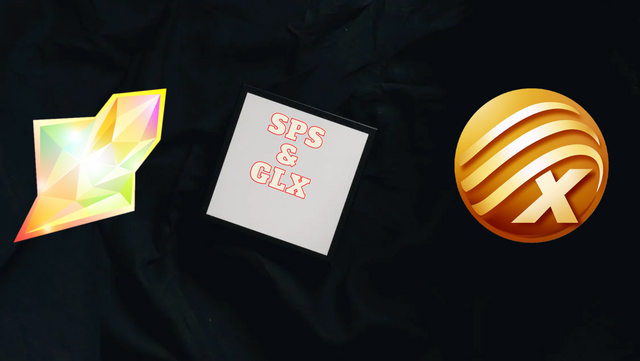 Last week, I decided to unstake all my GLX tokens but at the time of writing, I still haven't decided what I intend to do with the tokens. At the current market value, my entire bag of GLX tokens is worth roughly $145 and that's actually not a lot of money.
However, in the past couple of weeks since the inception of the token, I've earned upwards of $200 from just staking rewards despite just spending $48 to buy my entire staked collection when GLX was dirt cheap. The whole GLX situation is strange because the current value of my current staked tokens is far cheaper than what I've earned from staking the said token.
On the surface, at least, unstaking GLX token at the current price doesn't seem like a good idea but the way I see it, the token is going to tumble further in the coming weeks. Selling at this price and reentering, later on, seems like the best move.
At the time of writing, SPS token trades at around 4 cents and many believe GLX token is going to be at that level in the coming weeks. Based on the trajectory that the token has taken in recent weeks, it is clear to see why traders are making these predictions.
At the time of writing, only a small crowd invests in GLX token, so the APR from staking is considerably higher than what you'd find anywhere on Hive. To put it into perspective, only $145 worth of staked token earns me a lot more than staking over $700 worth of SPS token at the current market price of both tokens.
So, at the end of the day, staking GLX seems to offer more value for investors than actually pulling it out to take profit.
Buying SPS is tempting
I'm still unstaking GLX tokens and while I'll be staking it all back for as long as the APR stays high but at some point, I'll have to sell it all to reinvest in something else temporarily, at least. For now, at least, SPS seems like the best option.
I believe GLX token is walking a fine line and is not far from another leg towards a considerable dip. So, I have to always think of ways to derive maximum value from my investment.
Despite offering a lot less APR for staking, I believe that SPS token has a very high chance of pumping in the future bull market. So, while staking reward might be underwhelming, the flipping potential of SPS token is much higher these days.
Also, keep in mind that staking SPS tokens also earns you small amount of GLX tokens daily. At the time of writing, you roughly 10 GLX tokens daily from staking 16k SPS tokens. That's like 80 cents in today's value of GLX token and while not exciting, it is still comparable to the voucher and SPS token you recieve from staking SPS in SPlinterlands.
This week, I decided to keep my GLX tokens staked but depending on where the market goes next week, I will probably be selling to buy SPS tokens. The situation is time dependent and from all indication, selling at the current price offers me an opportunity to flip better profit and also enables me to hold Hive that I can use to re-enter GLX when it is much cheaper.

Posted Using LeoFinance Beta
---