Starbits price at rock bottom
---
0.000087 Hive per Starbits is the lowest value I ever seen. Starbits price drop to that point. This is ridiculous. This is absurd but it happens.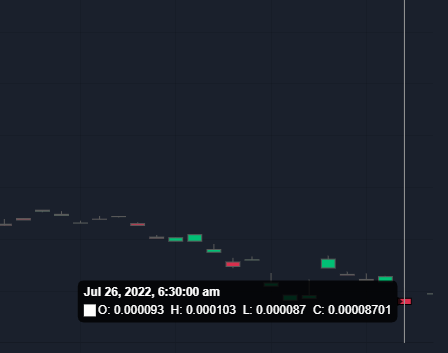 I did not know the reason why Starbits price is dropping that much but I think it is a good time to buy Starbits. Someone is dumping and someone is buying. It is the nature of crypto.
I bought a few thousands Starbits from the market when it is cheap. I also bought some RSG NFT from the market. My objective is to reach 35k Fans. Now I have 32596 so I am only 2500 Fans away from it.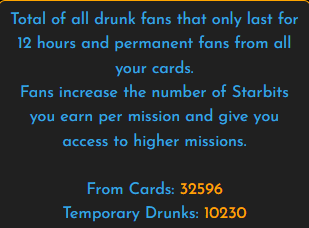 My NFTs are getting close to 1000 cards. My Skills are at 67536 so Ego is no longer a problem for me.

I have bought a lot of Orchestra cards to increase my Skill point per mission. It greatly helps me to get Skill quickly. The way I want to build my account is solely depends on the Luck. I will do music lesson daily and buy some Fans cards. I will not bother buying cards if not I need it for Unique.
Thanks for reading my post.
Posted Using LeoFinance Beta
---