The need of investment 🙃
---
Namaskar / Hello to all the users, who will reach this post. I hope you are doing great and having fun in your life and enjoying it with your loved ones.
Now we do see most of us are interested in investing our money but to be honest not all of us have the ability or capability to do that for sure. most of us are doing just what others are doing which is Crowd following for sure. What type of person are you?
To walk alone from the crowd is really a bold move for sure.
We all do have certain goals in our life that we all do want to achive by xx years some goals are short term and some are really long-term. How much you need at a certain year will depend on how much we have to invest. Assume that you have bought a car in 5 years and you want to buy a card worth 15-20 lakh (INR) So you have to start saving
Approx 33,400 thousand INR per month to buy a car after 5 years. So investments do need proper management. Without that, it is really hard to achive that for sure. If you do have a lot of money the. Sure the case is different for sure no doubt.
I do believe to achieve certain goals proper management that is really helpful for sure and did reduce the headache. I do Have to pay a small loan (as per my friend, he did get a hood salary monthly) but, it is huge for me so I have opened an RD for a year and by the end of the year it will be all set 😁.
A proper plan does help a lot for sure. I did have opened a few SIP and RD yes of course for the future. And I am investing my time in the hive and it is really it for sure. What do you think?
---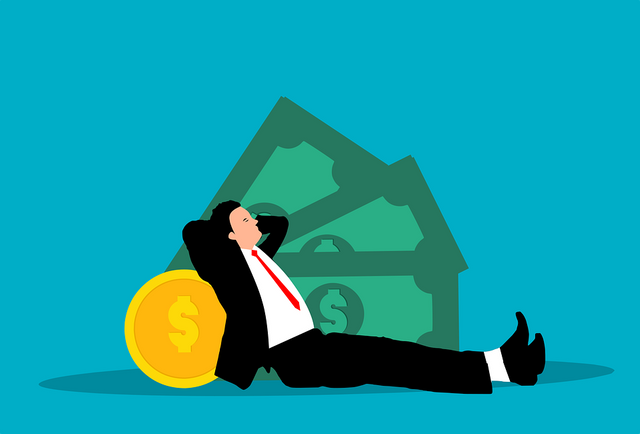 ---
If you are not investing yet, you should try to invest at least 10% of your whatever you do earn monthly something is better than nothing.
There are many ways to invest some of them are:
Fixed Deposit (fixed ROI, Low risk)
Recurring Deposit (fixed ROI, Low risk)
Gold/jewelry (if you have a good amount for investment, good returns )
Real estate/property (if you have a good amount for investment, good returns)
Crypto (high risk 😁)
Mutual funds (SIP is a good way to invest in mutual funds, good returns some do have risk too 😊)
mutual funds investments are subject to market risk 😇
Stocks (have to spend your own time and strategies to buy stocks)
trading (have to spend most of the time to grab the best opportunity ).
These are a few ways where can invest in rest is up to you, it is not a suggestion I am forcing you to invest in 😇. What do think?
Thanks a lot for staying till the end 😃🙏, let me know what you think.
Never forget one thing you should be grateful for because what you have someone has a dream of that. So learn to be grateful. Be Thankful. 🙏😀
Thanks a lot for being here, let me know what you think.

If you are new to the splinterlands game then feel free to join my referral 😁
My splinterlands referral
few posts from my past that might be helpful for you.
How To convert HIVE to Real Money (USD/INR) Part -1
How To convert HIVE to Real Money (USD/INR) Part -2
Why new users should use Ecency application 🧐
few important tips for new users
Are you Using Brave Browser ?
The scammer and the downvotes 🔽🔻
The HBD interest and hive power
Best ways to earn money in the hive while you sleep 💰
What To Do With Your Hive Power [HP] / Hive. 🧠
Where To Delegate Your Hive Power [HP]
Where to delegate your hive power (Part-2)
Tokens to Buy on Hive- Engine
How to earn LEO tokens without posting 🤩
Do you want to save some hive ? 🤨
Passive income tokens 💰
Best why to Invest 💰🏦
The SIP Investment 💰💹
The best use of your Hive-engine/Tribe tokens you can 💰🚀
How to convert HBD to HIVE 3 ways to do that






Thanks & Regards
@bhattg
-----Together we will make this a better place-----
Posted Using LeoFinance Beta
---