I found 143$ worth of splinterland cards (I am confused!!!}
---
It's no news that the splinterland hype is everywhere in the crypto space as regards blockchain games.
I have been wanting to play this game for as long as I can remember.
There was a time @steevc mentioned that he was in one league and wanted to advance to another league sometime last year.
I told him I was going to join but did not join.
So 2 days ago, I decided to log in to the website and I was a bit confused as I did not know my way around there.
I then had to reach out to @young-boss-karin for some help.
Then she told me I had to buy a spellbook.
I tried looking for ways to get the spellbook on the website but I couldn't find where to buy it on the site.
I called her back and told her I didn't see anything like that.
Then she asked if I could see my DEC balance and I told her yes.
She concluded that I had bought a spellbook some time ago.
Apparently, I had bought this spellbook some years ago(can't remember when and how)
She directed me to peak monsters and I met 143$ worth of cards in my collection.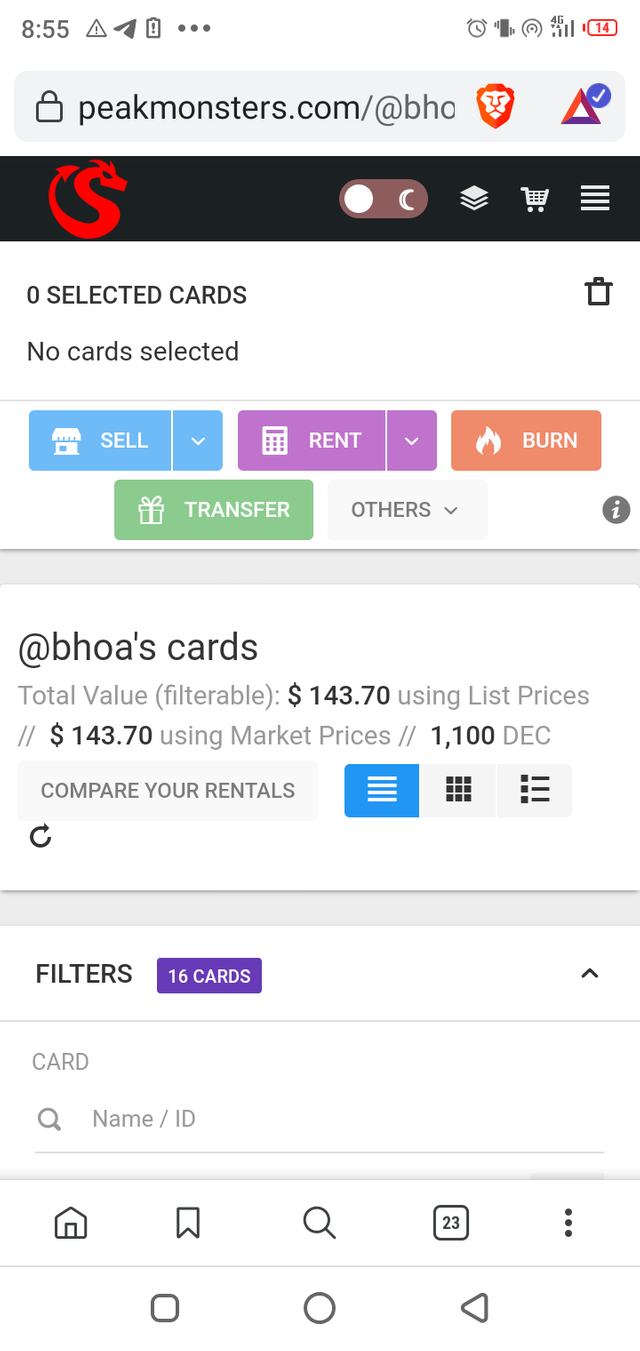 I was and I am still confused.
I will need some explanation cos I can't remember when I bought them and how I acquired them.
Well, what can I say? I am grateful.
After seeing this, I started watching videos on how to start the game and how to understand the cards.
So I was able to move to bronze 3 within the same day and I think I will be able to figure out my way as time goes on.
For now, I am currently confused and I don't know some things.
I just have a question.
Are the cards in my collection for me and can I sell them?
I discovered that the cards are all alpha edition cards too.
Anyone who can help with useful information about this issue should please drop a comment in the comment section below.
Posted Using LeoFinance Beta
---