CubDeFi Marketing & Training Update/Completion
---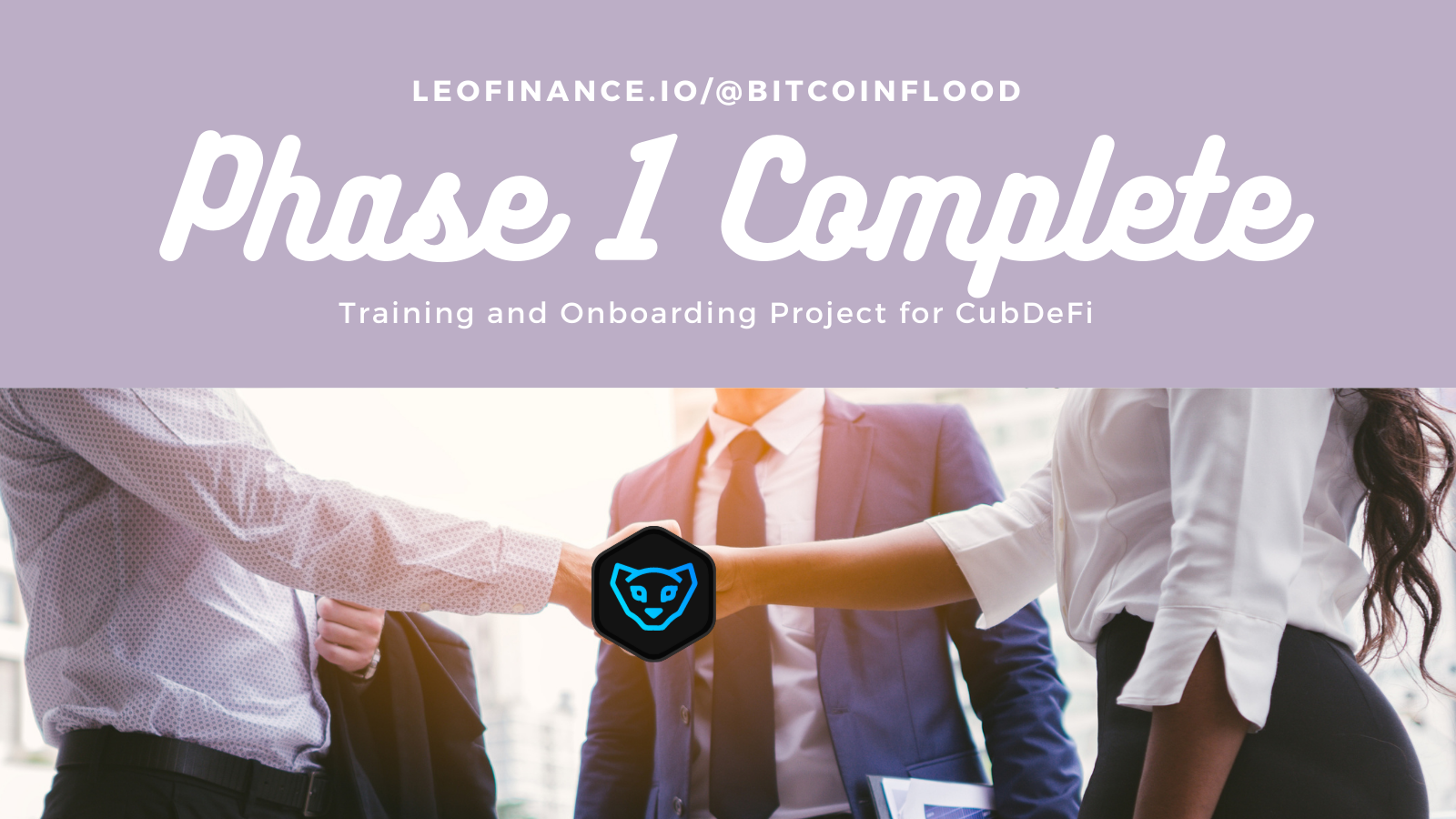 Just 5 days ago I said I was going to put together some marketing and training for DeFi and target it around CubFinance. You can view that original post here which I have to say had a ton of great feedback and ideas thank you for that!
https://leofinance.io/@bitcoinflood/cub-defi-training-and-marketing
I'm happy to report after bloodshot eyes and lots of work the training is now finished! It's basic, bear bones easy to follow and will target those new to DeFi.

Why did I target newbies?
I feel there are many people that are in crypto but still don't fully understand DeFi, how it works and the risks. Instead they constantly hear about it but don't really understand it and how it all operates. This training is geared to them. HOWEVER there will soon be a stripped down version which will be about 1/3 the content of this training which will target those already in Binance and DeFi. It will show them the benefits of CubDeFi! This is why I started with the newbie training so it could be easily stripped down to a shorter version for those existing in the space.
DeFi is expected to hit 1 trillion dollars in market cap by 2022. At the moment of writing this we are just pushing 100 billion roughly 1/10th of the size of what it should be in 7 months. That's HUGE potential for Cub and also Leo.
Below is a breakdown of the newbie training and later I'll write about the pro training that will target those currently in DeFi.

Overview of the pages and Emails
The format is simple, I like to keep things easy and not over complicate things as it greatly increased conversion rates. This no fluff approach to marketing and training has allowed my own business to thrive so I'm applying it here.
Lead capture page where visitor enters their email address.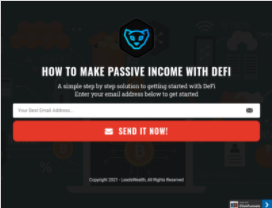 After optin an email gets triggered right away but they are also instantly taken to this page which will go over the steps quickly about setting up metamask, buying cub, placing cub into their den as well as a CTA to join the other email list for LeoFinance.io onboarding.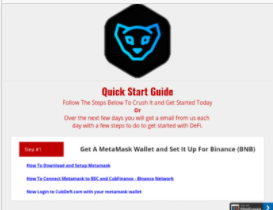 The Email Series
Every email references the core page with all of the steps including the bonus step to join LeoFinance.io which will take them through the training I setup for that a few months page. A natural easy progression to get them to join the Hive network and Leo network.
That training can be found on my main site at BitcoinFlood.com

Immediate - How to setup Metamask wallet for Binance smart chain.
Also goes over how to buy their first CUB and stake it in the den. (I choose this option as it seemed the easiest, supports CUB and has a lower risk compared to Farms which comes later in the training)
Day 1 - Hits at buying CUB again while explaining the differences between Farms and Dens. In this email it also goes over and explains impermanent loss.
Day 2 - Offers up a way to join the Discord server which will be split into areas. This will be my own server. It also leads into LeoFinance.io and how to start blogging and the training around that.
Days 3 and beyond - Left open for now - This will be updated with LeoBridge and Kingdoms.
Coming Soon
As CubDefi continues to grow I'll be adding on to the training.
That will lead into Kingdoms as well as LeoBridge.

Still To Do
There's a small to do list which is in the works but will take a little more time. Those things are graphics, infographic etc that will be used within the emails and training. I wanted to cover all areas of learning as some people do best with text, some with text and images and others with video.
Which leads me into the next part videos. Instead of doing the training myself I ran across a number of very good getting started CubDeFi videos which I will be pulling from and using as part of the training. Perhaps at a latter time I'll do my own.
Updates To LeoFinance Onboarding
My training for LeoFinance.io onboarding and Hive will be getting a new addition to it. That addition will be explaining CubFinance and bLEO. This will happen after 14 days allowing them to earn some Leo from their initial posts before introducing them to how to wrap and stake bLEO/BNB farming pool along with how to buy CUB and stake it in the den. I'm also going to try and complete that training here this weekend and will provide a update post.
Once all of this is together after this weekend I'll be doing some marketing and paid ads on DeFi networks to push the content a bit and see how conversion rates are looking.
At the end of the day what I want is a streamlined version of this which LeoFinance.io onboarding leads into CubDeFi and CubDeFi training leads into LeoFiance.io by combining the two trainings I can now increase results with little up front work.
Once everything is completed, tested and conversion rates are looking good I'll open it up for anyone to use if they like including custom images and graphics which can be used to help promote CubDeFi and LeoFinance.
If you would like to support this project please consider dropping a vote here on this article. All earnings will be powered up. Thank you!
Posted Using LeoFinance Beta
---