CubFinance Gets A Huge Update!
---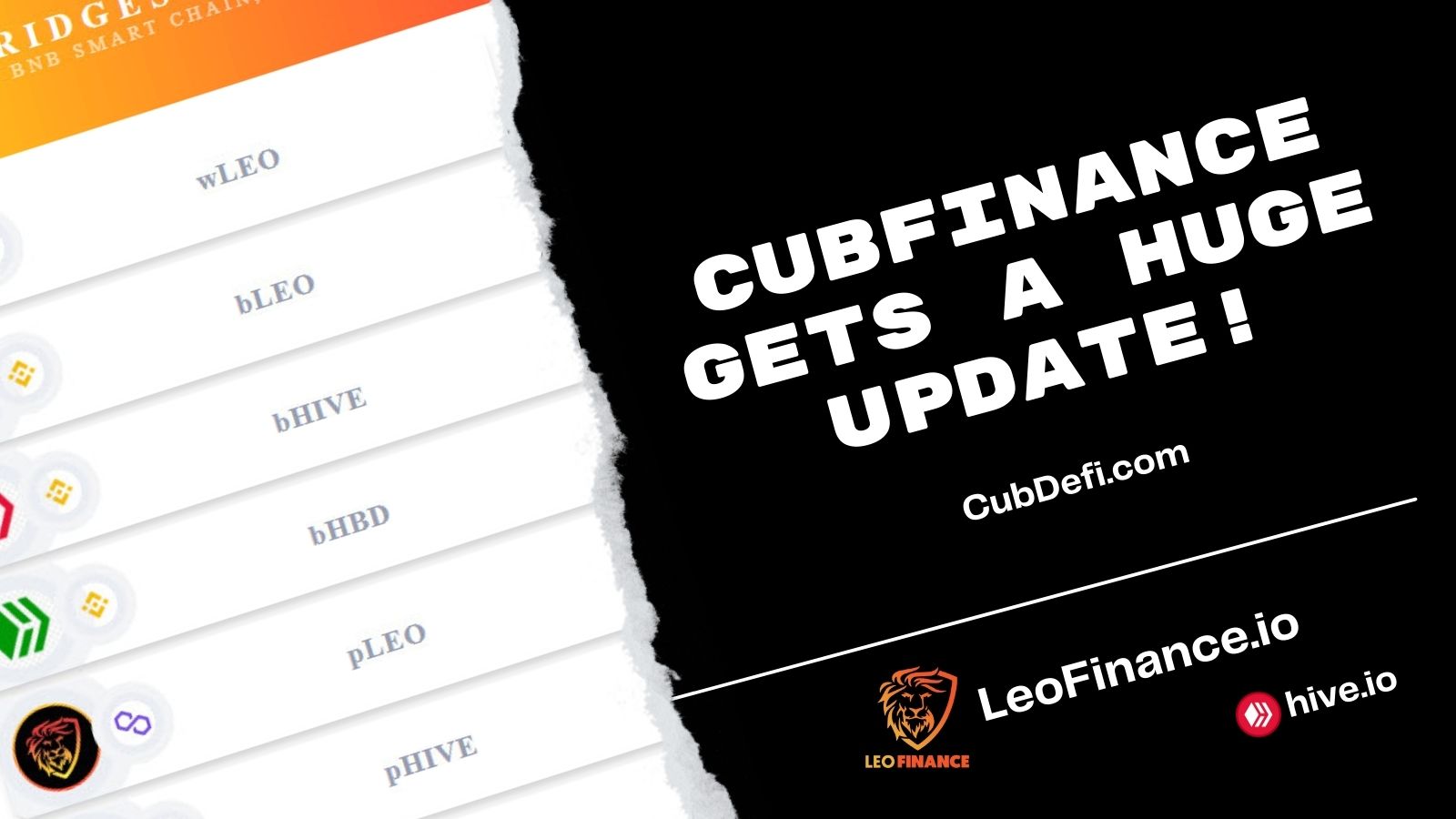 CubFinance Gets A Huge Update!
It always seems quite and then all of a sudden it all seems to hit you at once. In a article this morning I went over some big changes happening on the Splinterlands front. But this post is about more big changes happening on Hive and now LEO! That's the introduction of new farms to the CubFinance DeFi Application
What are the new farms?
BHBD - BUSD
BHIVE - CUB
HHBD - CUB
These three new additions to Cub finally bring hive to the table! This was one of the biggest updates to hit Polycub Polygon Defi Application a few weeks ago and proved to be a very successful addition to the platform. It's been talked about for a while to add these successful features into CUBDefi and here we are today!
Currently this is a soft launch of these new farms but the APRs are nice as with any new farm in a DeFi pool. At the time of writing this many are still over 900% APR (Of course this will drastically change as more people add funds into the farm this APR will lower)
Where do you get BHBD and BHive?
WLEO.io is going to be your new best friend. This is the simple to use low fee platform to wrap hive, leo, HBD and SPS tokens to be used on various defi pools.
It's important to note as well that bLEO, bHive and bHBD are on the Binance smart chain and that's what CubDefi runs on. While PolyCub runs on the Polygon (MATIC) blockchain.
Simply click on the one you want form the list seen here. For example if I want to put hive into the farm of bHive-cub I would want to convert my liquid hive into bhive by clicking on it here.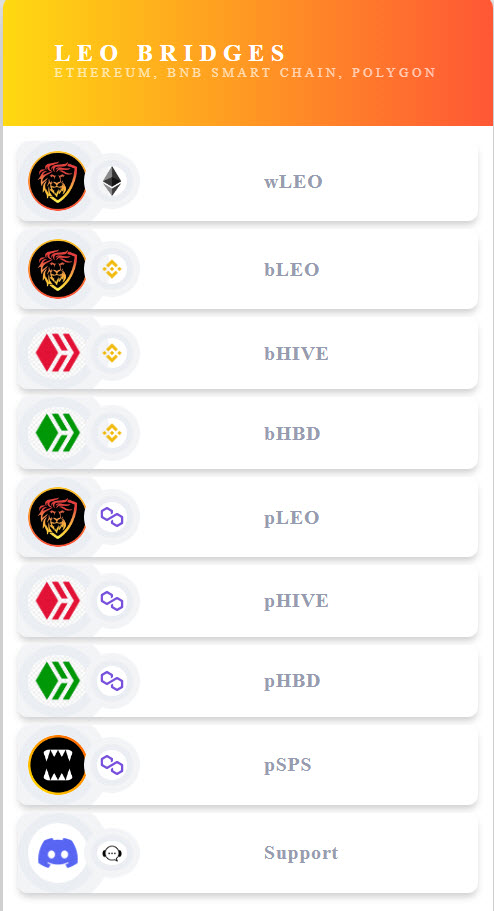 The next page will ask you for your BSC (Binance Smart chain) address. This is the same wallet address you use on CubDefi currently. Type in the amount of hive you want to convert and click on transfer. Give it a little time and you'll be sent for getting hive converted to bhive at a 0.25% fee (a small little fee for how much power it provides)
The next steps are to return to CubDefi and click on Farms > bhive-Cub and then click on Get bhive-cub this will combine your tokens for staking liqudity (of course this will be a little different if you want to use one of the other farms as you would select what you want to convert and the contract) Approve the contract and then add the new asset in. Within a few minutes you should start seeing your Cub earned for your new stake in the liquidity pool.
Always Keep Some Liquid On Hand
One important note I keep telling myself is to always have funds of liquid assets I can reach quickly. It's had to do I know because hive sitting around unstacked isn't earning you anything however it makes it worth it for opportunities such as this. There's been a wild last 12 hours for Hive and HBD as well which might also cause some initial liquidity issues here at first which could prime this it remain at a higher for a longer period of time because of this. Also a number of these assets have been locked up into Polycub contracts on that defi Platform.
What we do know for sure is that LEO continues to be one of the few platforms that is developing like crazy during this so called "crypto winter" That's because we all know at some point this so called winter will be over and all the work done during that time will be rewarded ten fold come the next rally.
*This article is for entertainment purposes only and is not finance advice. Do your own research before investing.
Posted Using LeoFinance Beta
---