Hives New Power?
---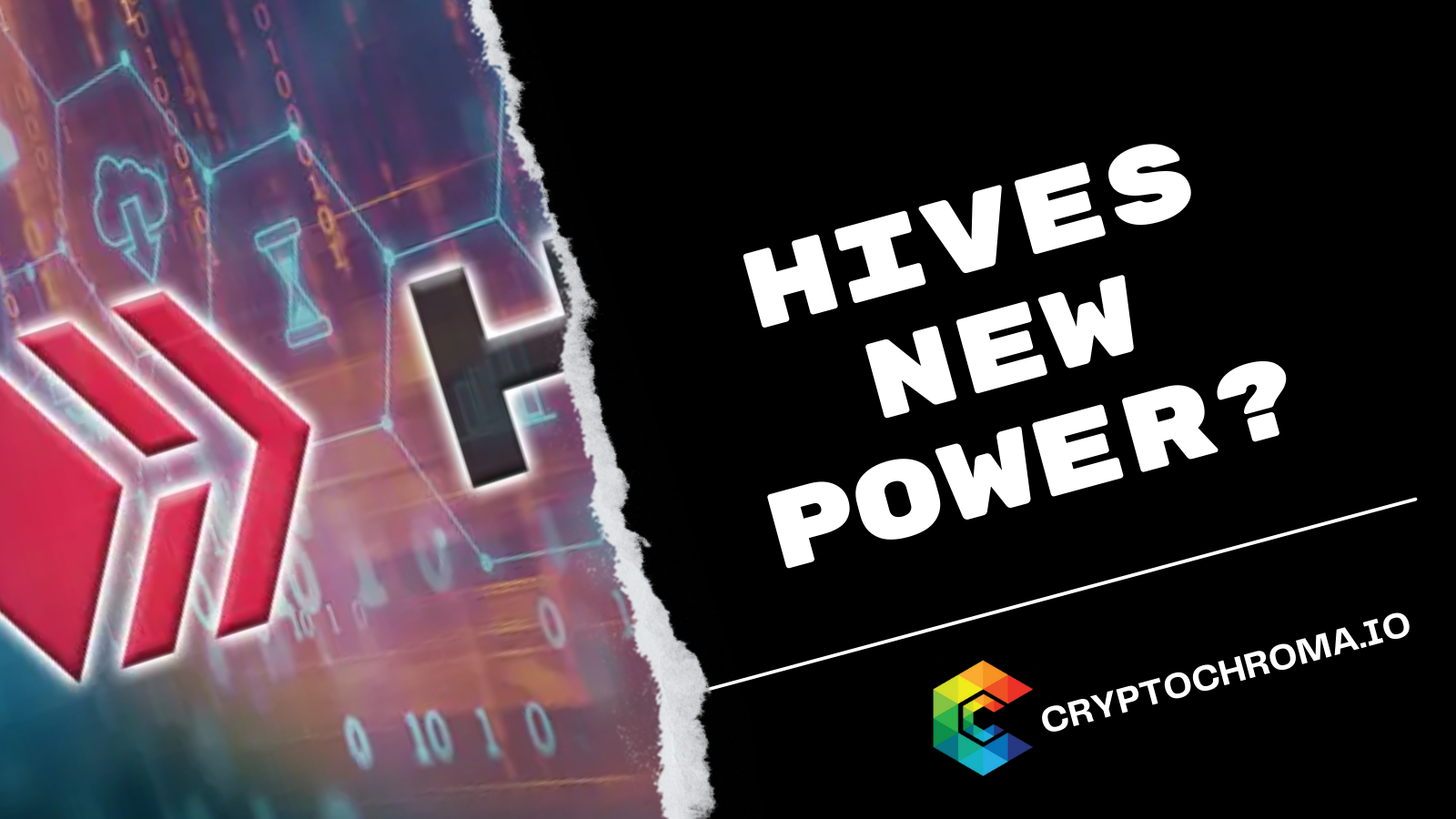 Hives New Power?
Hive is undergoing some rapid changes that many of you might not even be aware of. What started as a simple blogging platform that used what is considered a "proof of brain" concept has become something much more.
The Early Days Of Hive
A few years ago was the introduction of communities and layer 2 tokens. For the most part these layer 2 tokens only had a few. From what I can remember the main two I worked with those years ago were PalNet (which has changed into a prediction type token) and Leo which has evolved into much more than just a blog platform token. LEO can now be wrapped on to the Ethereum blockchain and Binance blockchain to be used in DeFi platforms and other applications for swapping. It's come a long way in just those few short years.
Hive 2021
In 2021 Hive blockchain went under one of the largest increases it's seen. The token price of hive hit over $3 for a few hours from it's all time lows of about $0.11- $0.14 earlier that year. Much of that increase and steady hold around $1 mark I would have to say I contribute to the success of one of the largest play 2 earn games called Splinterlands
We also saw the first introduction of Hive to DeFi via CubDefi which allowed the wrapping of a layer 2 token LEO for Ethereum and Binance. From there I have to say we have been pretty stagnant on the front but understanding that production takes time with lots of testing before it's released. Just take Ethereum for example still trying to get to ProofOfStake since 2017. 5 years later and we might finally see it!
Hive 2022
Hive 2022 Is all about growth and attracting in developers to build applications on Hive. To me this is a pivotal turning point for hive where it goes from hive being a reward token for quality blog posts to a way to pool resources for your application to run on the Hive blockchain and on board new users.
It wont be overnight though these applications do take time to build but the fact that we are going to expand on them means a number of things.
The first being Hive will become more scares over time as people want the resources for their applications. (We might even be able to lease it out at some point who knows)
The second could rewards be phased out for posts and go to a layer two option? I'm leaning towards no however maybe a reduction. To me a application should be posting blog posts and updates here on hive with project updates etc. Then the community votes on it to reward that application and that's the way to fund the project. Not enough people use let alone understanding the DAO and I don't think there ever will be.
The Third these applications are ground floor opportunities to get involved and check out. I would highly encourage everyone to continue to explore hive for opportunities such as this. Heck I remember getting in on Psyber about 2-3 days after they wrote their first post.
In any case I hope you all can see the progression of Hive because looking back at it just a year ago there wasn't much from what we now have today. Where will Hive be in another year? I expect 2x-4x or better along with a number of new applications and maybe even changes to Hive itself.
Posted Using LeoFinance Beta
---