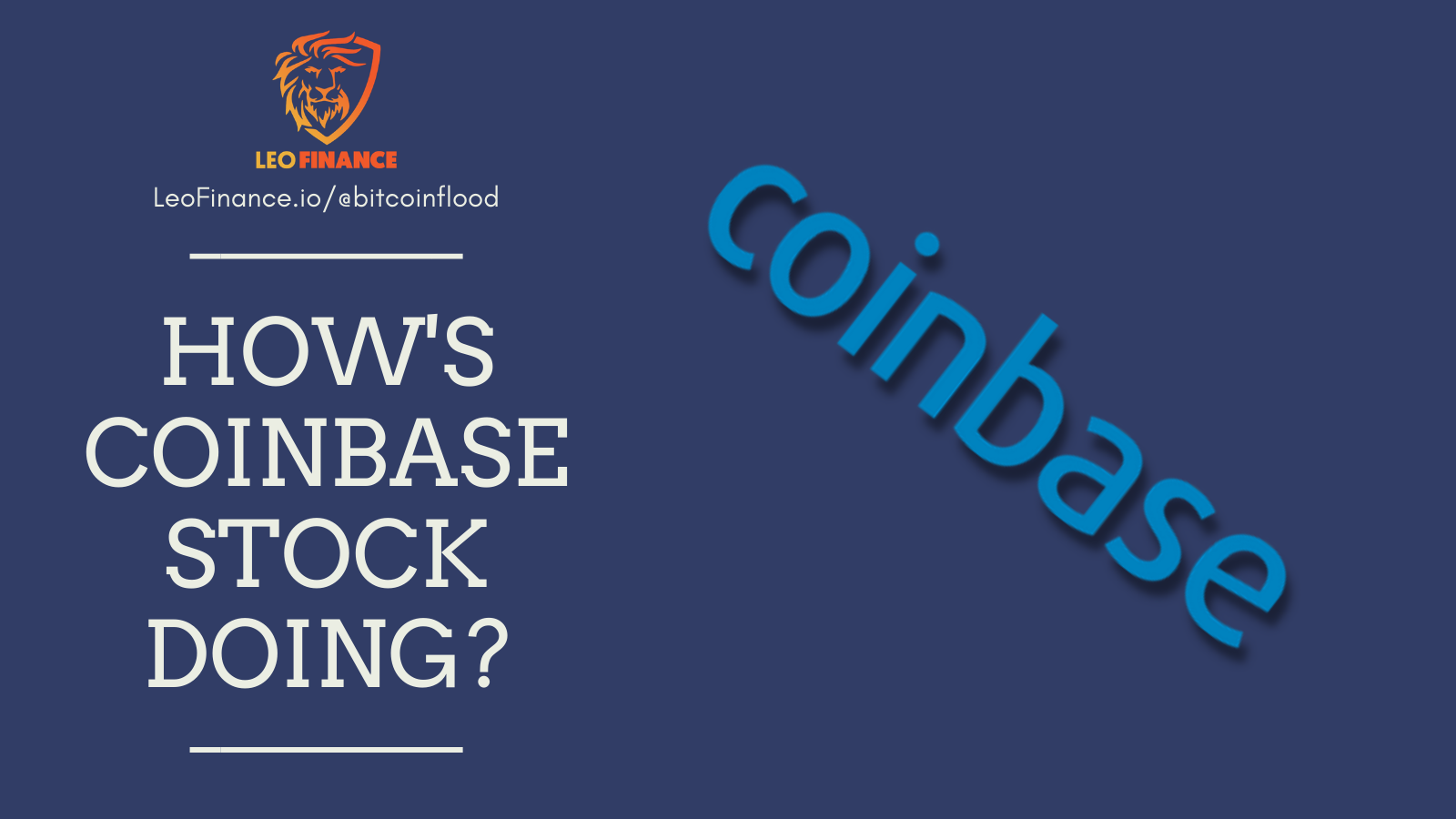 I found it interesting that there's been no new about COIN stock which is when coinbase went Public as a stock. I decided to ding into it today and see how we are looking.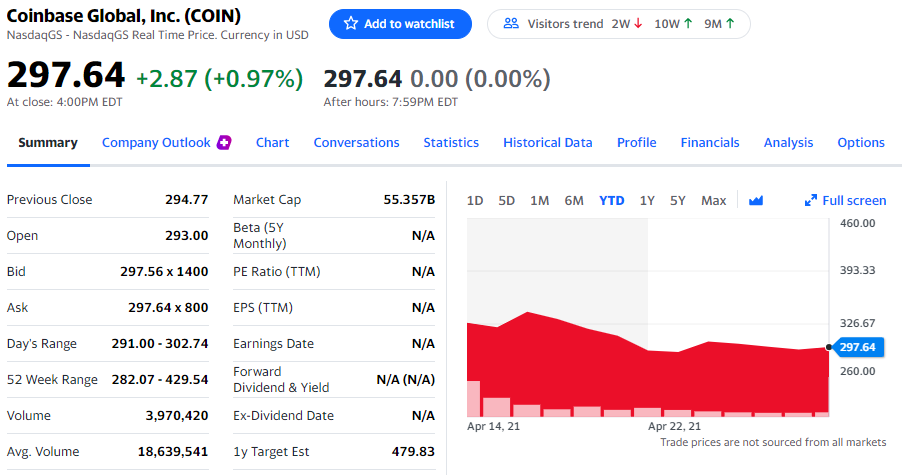 *Screenshot taken from Yahoo Finance
At the time of writing this the stock price of COIN is now $297.64 paying no dividend and overall down from when it was first offered as a IPO. Best guess it's down about 15%-20% and we really are not seeing much movement in the stock.

Because coinbase pays no dividend the only way the stock value is going to go up is if more people are using the platform to buy, sell and move funds. The collection fees from the company means that the value comes also from the price of crypto which is still down for the most part from the recent sell off.
However in just about 2 weeks we should get our first earnings report from Coinbase and I have a feel it's going to at least have an increase which should bump the price. The reason for this is because of how much publicity it got and how many new people most likely jumped on board to the platform for the first time.
You see coinbase actually is a very user friendly UI and it's what makes it so successful. It's easy to buy and sell crypto on their platform compared to others. Easy to understand and easy to buy for your first time.
Earnings call is expect May 13, 2021 after market close and will be Q1 earnings from coinbase.

What do you think? Do you feel coinbase stock price will spike or sharply decline once the earnings call is over?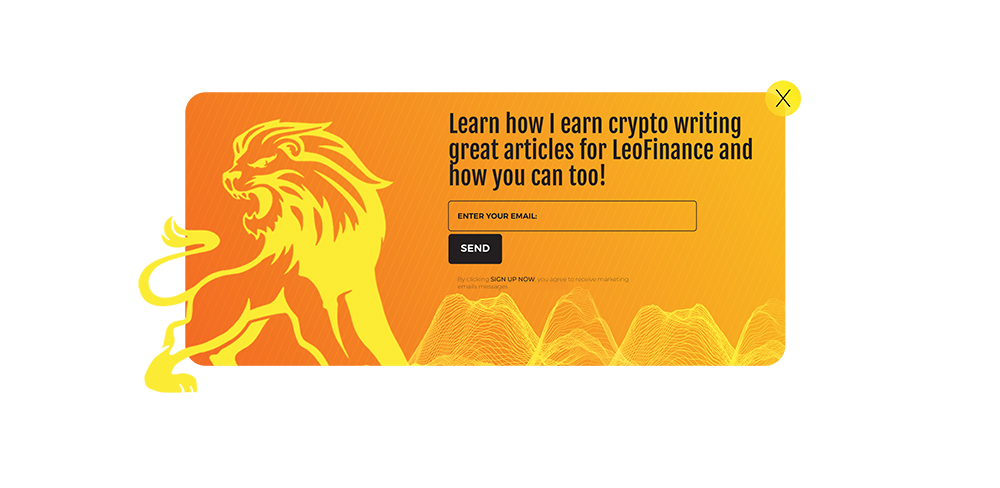 Posted Using LeoFinance Beta