Passive Income Splinterlands Rentals
---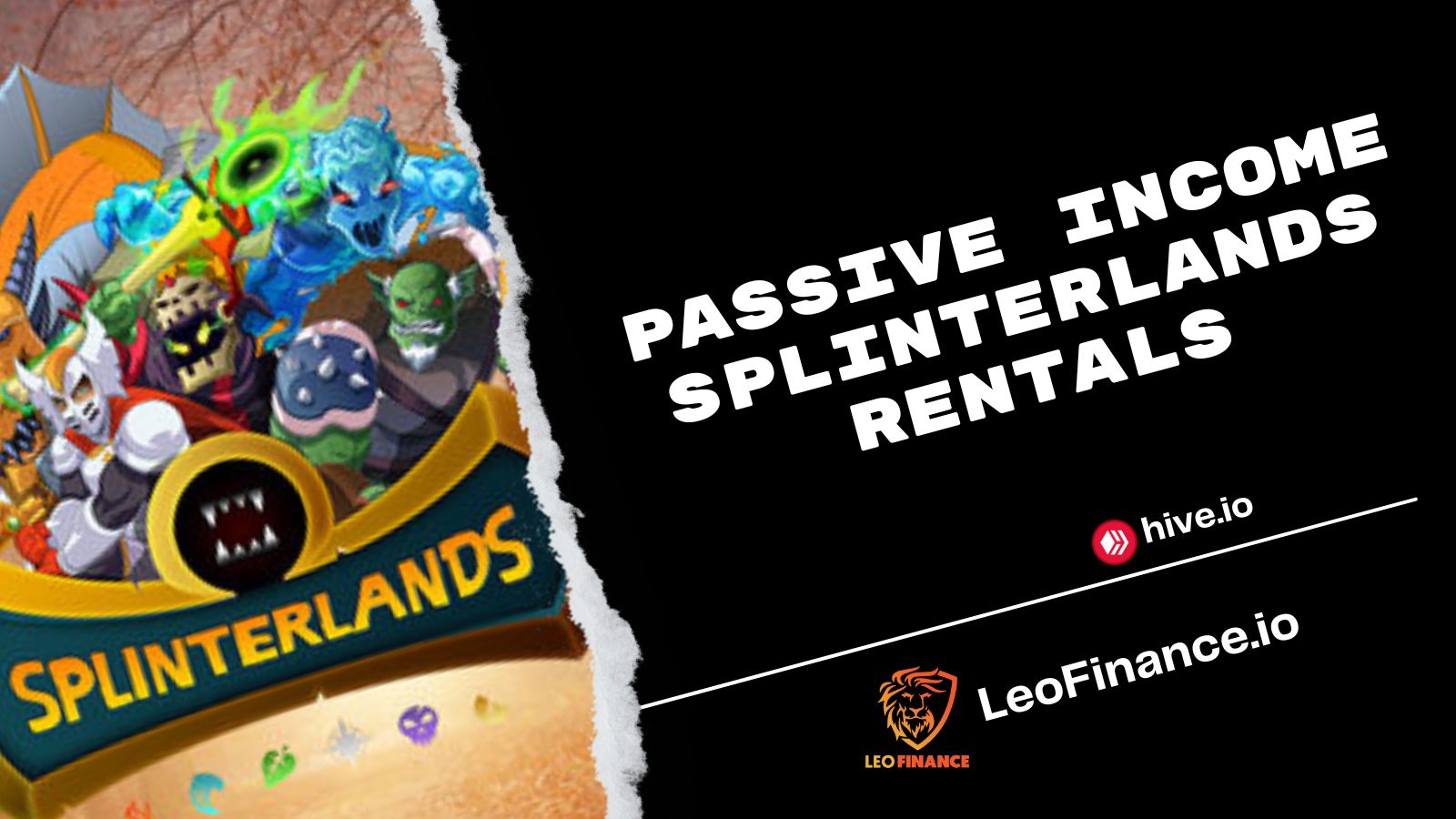 Passive Income Splinterlands Rentals
I really think rentals are going to become a hot item again come Q1 maybe Q2 of next year. This is because of a few reasons. Rentals have the possibility to be one of the largest income streams in the game. With enough assets lent out many people are earning at least a few thousand DEC. I still remember during the bull market I was making close to $100 daily renting out just a small selection of the cards I had. Of course I wish I would have done more but that was when SPS was raging, rewards where high and the DEC came pouring in!
If you want to optimize your renting while paying a small fee I would highly recommend using a system called Splex.gg I've been using it myself for the last week and it's at least to me worth the extra fee instead of trying to manage and optimize all of my rentals.
Pack Burning Just Kicked In
The first being packs are starting to burn now at a huge rate of 25,000 a day, 250,000 every 10 days and a massive 775,000 by the end of the month. You can see how this new event is going to massively trigger some panic buys but not only that ever time 25k packs are burned each day that's 75,000 possible cards removed from Chaos packs. If this lasts all month that's a massive 3,875,000 cards that are removed from ever being part of circulation.
Land Release
The other reason is Land will be coming and with that land will start locking up a huge amount of cards in order to the lands to be worked. Those include summoners and monsters which is a pretty big deal. This is going to cause rented cards to fall as players start putting cards to work themselves and others wanting to rent out these cards.
Moving Into 2023
I look at Splinterlands being a crazy bull come 2023 and if the bull market starts hitting for stocks and crypto it could spell a massive rally that dwarfs the last Splinterlands rally. I also believe the team will hold off a bit on the next pack release or at least I hope. They honestly slammed so many cards into the game during the bear market it was way too much
The other thing is it seems like maybe lands will be rentable items as well. That means if you don't want to farm the land yourself you could in theory rent it out to others and earn passive income this way. I'm sure the amount earned would be much smaller then mining it yourself though so it might be worth putting in that extra time.
Of course having another deck you can play with has it's perks as well so I'd recommend doing both if you can! It's time to get pumped for Splinterlands and all the amazing things coming.
*This article is for entertainment purposes only and is not financial advice.
Posted Using LeoFinance Beta
---