Polygon Continues To Make Powerful Moves
---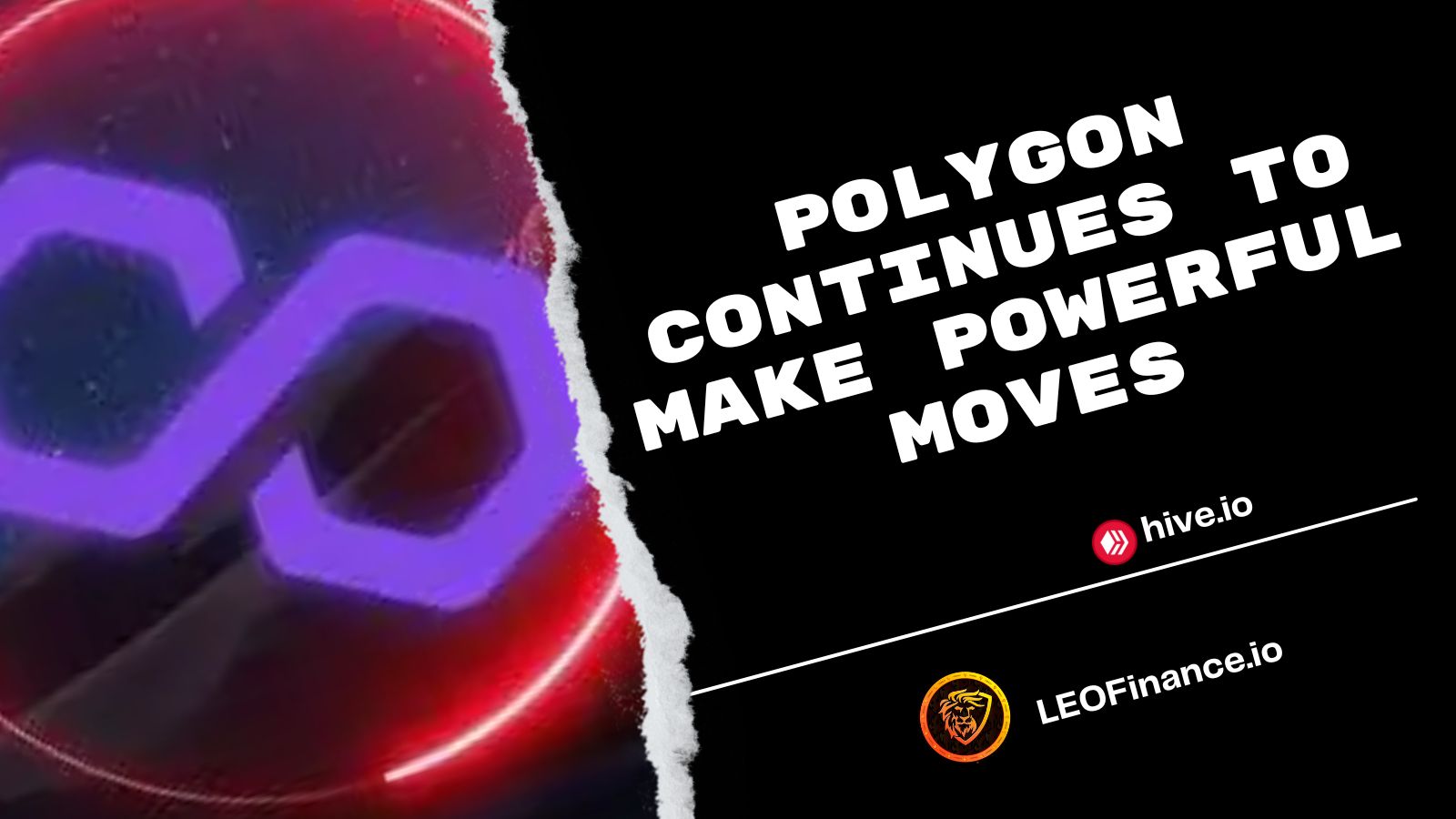 Polygon Continues To Make Powerful Moves
I have to say Polygon is one of the leading layer 2 tokens of Ethereum that has major partnerships underway. Over the last two years during the bear market polygon has made many moves to partner up and launch things such as NFTs on Openseas, new web3 projects, the first to integrate the theory of ZK rollups which is now a hot topic and more.
Their' most recent move is a new partnership with Salesforce for a NFT based loyalty program.
SalesForce
Salesforce is a rather large company that reported revenue of 26.49 billion dollars in 2022 showing growth of 25% year over year. Salesforce is what is known as a cloud-based software company which supports many applications such as well known slack and employs a massive list of applications to help other sass companies and other remote style companies build and grow. It also produces software for B2C business to customer relationship as a one stop shop for just about everything you need to run a company. Sales, Service, Marketing, Commerce and IT into a single shared view.
It's primarily known as a CRM (Customer Relationship Management) tool but it actully does far more than that as the company has grown and expanded over the years.
How Does Polygon Fit In?
It's a push for a web3 solution in which salesforce will partner up with blockchain to reward engagement.
It will allow clients of salesforce to be able to create token-based loyalty programs. Here's the big kicker of why this is actully super powerful. Loyalty programs have huge success and is also known as gamification. When done correctly it can launch a company into new highs. This is because a majority of people love being rewarded for their actions and collecting things to show off their milestones.
NFTs actully produce a powerful way of doing this and is something I really hope LeoFinance.io starts to follow up on soon.
Also @hivebuzz I hope has plans to expand on to this offering up HPUD and LPUD badges etc as limited edition NFTs that maybe have some type of utility behind them. Hive could use some serious NFT love including a solid marketplace that captures all gaming. I've been saying it for two years now and haven't seen core devs on anyone else jump on board with it yet. If anyone is up for it, knows devs and just needs a little capital hit me up because I want to start getting these things into action or support projects in which might be working on this already but it's more on the background and not shown to the public yet.
Overall this move by Polygon just shows what an aggressive stance they have towards adding web3 and blockchain into mainstream and the capabilities their team has to pull such projects off.
Posted Using LeoFinance Beta
---