BIT Mining Investing $12M in Ohio Mining Site
---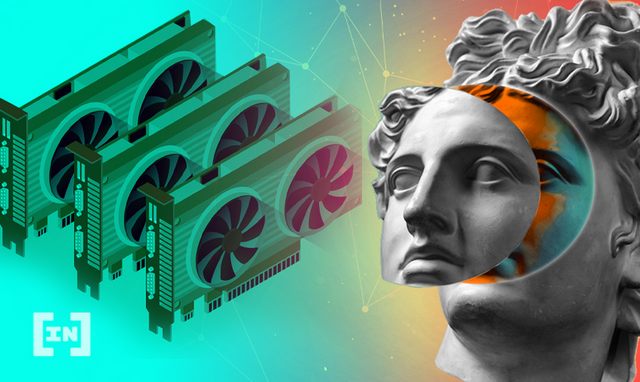 Crypto mining company BIT Mining Limited, announced it will be investing in The Buckeye State and developing a new data center.
Hong Kong-based BIT Mining Limited has made another mining investment outside of China. The mining company announced that it has entered into a membership interest purchase agreement to invest in a data center in Ohio. "The Ohio Mining Site" as it is being called, will be a collaborative effort with Viking Data Centers, LLC with the pair launching the crypto mining data center with a power capacity set at 85 megawatts. The announcement adds that the site is expected to be up and running in Feb. 2022.
According to the terms of the agreement that BIT Mining and Viking Data Centers have, the former will invest more than $12 million to get the operation up and running by Q1, 2022. $10 million of the total investment will be paid in cash, with the remaining balance to be handled by Viking Data Centers in cash or Class A ordinary shares. Once the project is complete, BIT Mining will control 51% equity interest in the Ohio Mining Site while Viking Data Centers will hold the 49% leftover.
The first phase of site development will see power capacity reach 11 megawatts, the second bumps that figure up to 39 megawatts. Finally, a third phase will add the remaining 35 megawatts for the stated 85 megawatts of power capacity that the press release mentions. BIT Mining hopes to complete the first two phases before the end of 2021 with Oct. 15 and Nov. 15 the dates to shoot for. The third phase is expected to be done on Feb. 15, 2022.
On top of this project, Viking Data Centers is also developing a mining space in Ohio with an expected power capacity of up to 17 megawatts.
BIT Mining investing in the mining industry
As part of the announcement, BIT Mining stated that "BIT Mining has been executing a robust plan to invest in, acquire and develop high-quality mining resources around the world. The Company has shipped 1,016 mining machines to the United States as of the date of this press release. Going forward, the Company plans to further strengthen its expansion efforts and accelerate its global development."
On top of the more than 1,000 mining rigs that BIT Mining has shipped stateside, the company had previously sent around 5,000 bitcoin miners from their HQ in Shenzhen, China out to Kazakhstan. The Central Asian nation has become one of a few popular destinations for cryptocurrency miners displaced by the sweeping bans in China. BIT Mining joined 25 other mining firms that were in the area as of July 2021.
BIT Mining says they will continue to ship whatever mining rigs they still have in China overseas to new data centers over the next few quarters.
Posted Using LeoFinance Beta
---