Oh, how easy is it to get to diamond!
---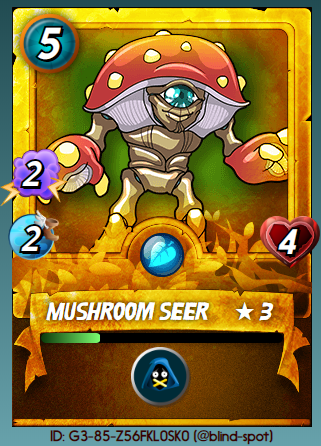 Ah, the gold foil beta Mushroom Seer. What a card! What a beauty! The card of their dreams for many. I once had this card. This is a story based on the reflection of selling a golden foil Mushroom Seer for 20 cents.
🔥$0.20🔥

This story goes back 2 years, 10 months, and 4 days ago. I say this story is a giant metaphor for the development of Splinterlands because it puts so much into perspective. A short look at the past shows us how much the game has grown. How successful it has become. It's like watching your kitten fumble around with wet food stains on her face to growing and becoming a ninja that puts spiderman's jumping skills to shame.
Can you imagine selling this card for just $0.20? I even have a very proud receipt of it. This was just around the time when I was new to the game and the game itself wasn't as advanced as it is. Look at me, so happy to make a sale. I think it was my first card sold on the market.
Back in the day $0.20 was a very good price for a golden foil. If I remember correctly, the most expensive card was going for about $60. There were no guilds, no lands, no orbs, no potions, just alpha and beta cards. I don't think the number of real players was above 500 either.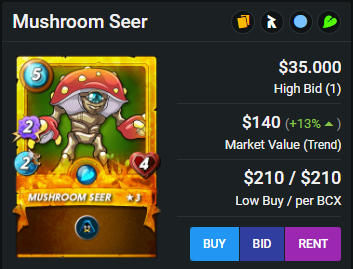 Today, the card is selling for $210 and there are only 6 of them listed on the market. Talk about vivid supply and demand!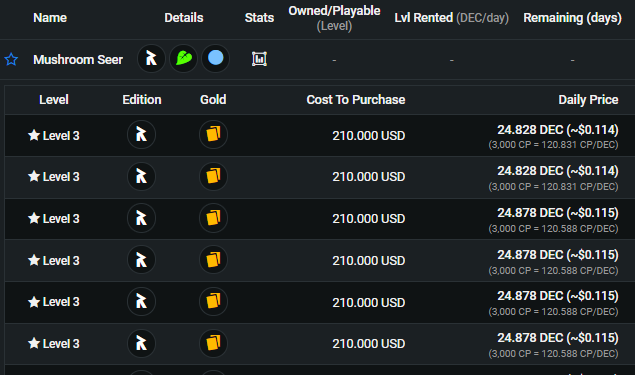 With the 20 cents I got, I can't even rent the card for more than a day! For that amount, I cannot even buy a single common foil rare reward card. It'll cost me an extra cent or two.
Today, we have guilds, lands, skins, orbs, potions, burns, rents, CPs, and what not! The game is more advanced than anyone could think of. We have a regular flow of new and detailed lores and the NFT scene is growing by the minute. The number of accounts being made in the game are sky high and Splinterlands is well on its way of becoming the biggest and most popular Play2Earn blockchain game of the world!

😍All this within a span of just under 3 years😍

It is very difficult for me not to be stunningly amazed by the game and the team behind it. Who knows how much stunned would I be if I was an Alpha player. Woooohoooo!
The game has simply advanced a lot in a very short time. This level of growth and development is seriously worthy of praise. I was thinking the game has become too complex and difficult for me. But the truth is, the game has simply evolved and I failed to keep up.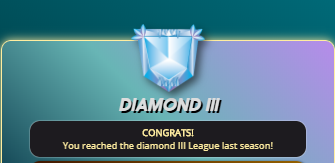 Today, I can reach lower golds with my collection power and skill. But there was a time I reached Diamond 3 in a single day all the way from bronze or silver. I even have blockchained that experience.
I literally blinded the same picks for most of the matches and switched it up just because in higher levels I had to play against better cards.
Looking back, the game wasn't balanced at all. But it has come so far today. It is so much fairer and just. Only if you have put in significant efforts at learning the game and evolving along with the ranks will you be able to climb. Honestly, the game is the most fun now.
🎮🐲
---

Follow me on twitter and instagram
---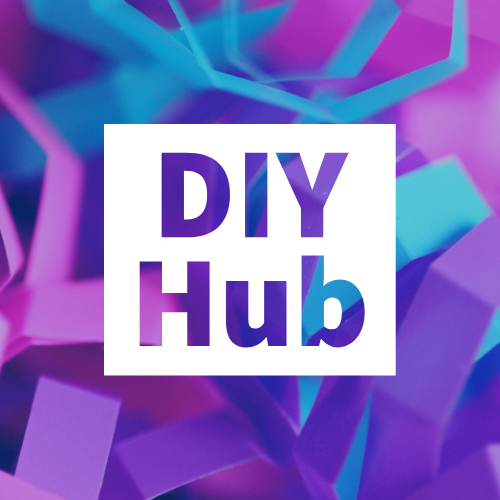 Affiliate links

Rising Star
Exode
Huobi
Appics
Splinterlands
Actifit
Binance
Ionomy
Cryptex

---