Why you should try Leo Finance - the Story of a Winner!
---
In my bio it says that I'm a pessimist who likes optimism. So it is, unfortunately pessimism often wins the battle with optimism.
Regarding Leo Finance, I feel that optimism wins!
An example of success, an example to follow!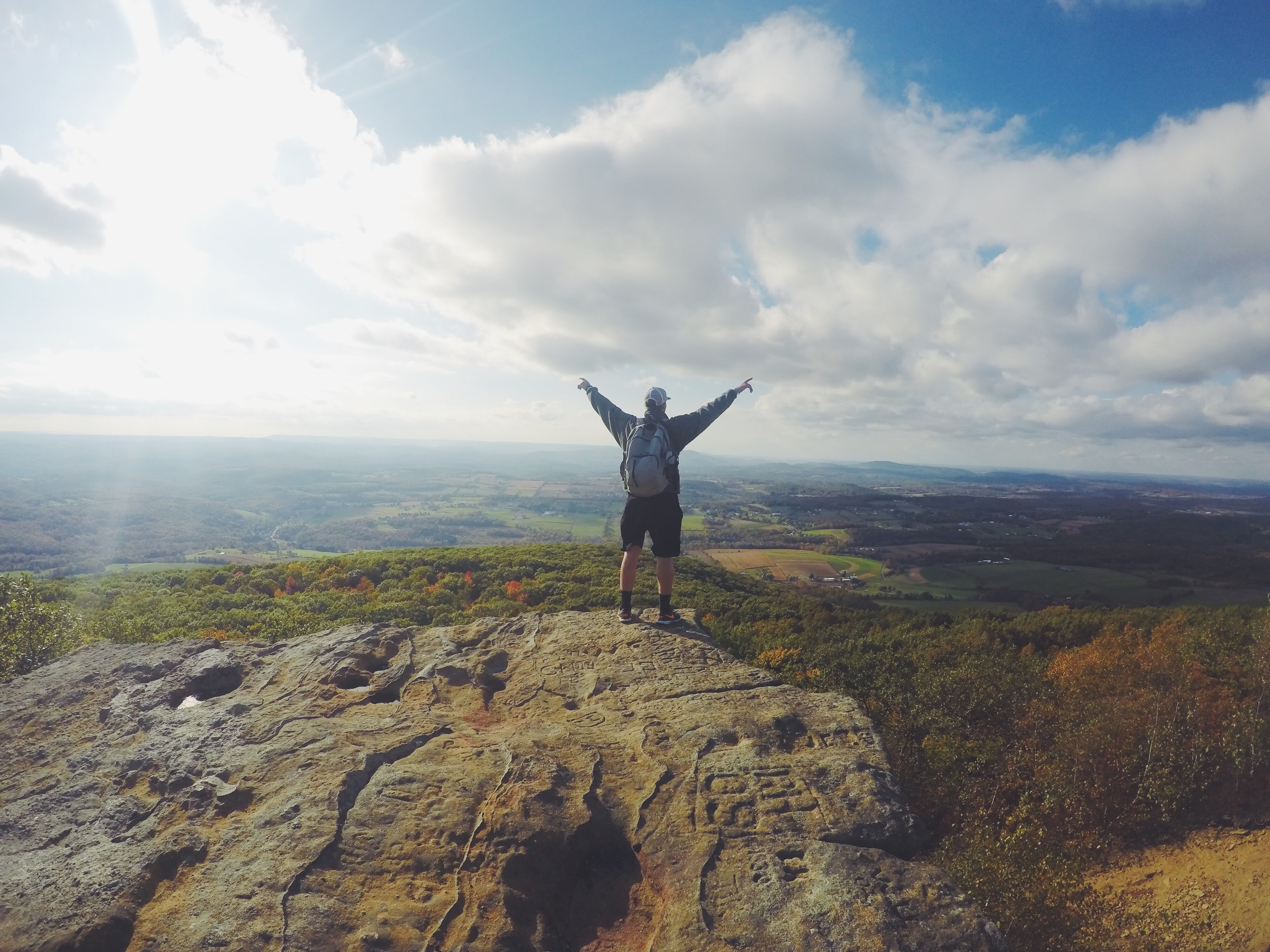 Photo by Jake Ingle on Unsplash
One of the readings you must do, if you are in the Leo Finance community, but it is equally important for all Hive members. This activity report in Leo Finance for the previous month, now we refer to December 2020: LEO Authors Are the Most Rewarded Users on Hive | December Author Reward Leaderboard + Dev Updates
The very title reveals some of this valuable information for any Hive member: LEO Authors Are the Most Rewarded Users on Hive!
It is very easy for anyone reading this report to understand this.
The explanation for this is very simple. First of all, the rewards obtained in Leo Finance are high and are received both for posts and for interaction, namely comments and replies... and, just as important, the value of Leo token.
Apart from these causes, there is another important one. All posts made in Leo Finance appear simultaneously in Hive, where they are also rewarded by followers and readers. A double payment for the same post!
A part from the Top 30 LEO Author Reward Leaderboard, for example: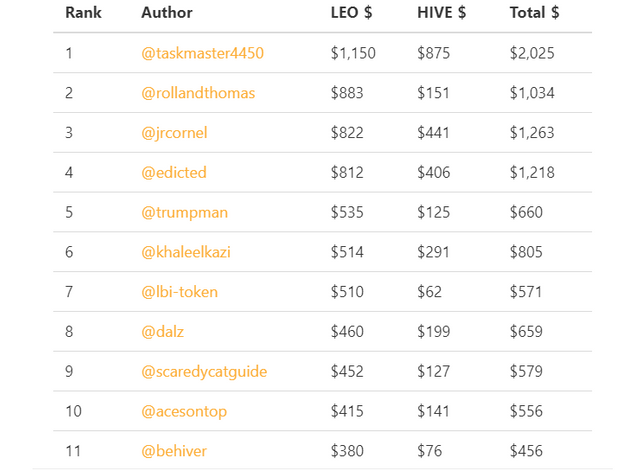 If some of the first in the ranking have a lot of experience in finance and cryptocurrencies, some have a big stake and you know that this helps to get bigger rewards (it is said that money also goes to those who have money), I want to bring before you the example of our colleague @acesontop and mine, personally, as a comparison.
I'm doing this to convince as many of you as worthwhile to try this community, Leo Finance, it takes quite a bit to be successful here.
So, our colleague @acesontop has been active in Leo Finance for only a few months, I think not more than three months. He is a slightly different blogger, he wrote a lot in Hive, his posts didn't have many photos, sometimes none, but these posts were very interesting, they presented a personal and strong point of view on many aspects of interest. I've always been amazed that he finds so many topics, especially since he doesn't help himself, so do many of us, of all sorts of challenges and contests. Plus the posts without a lot of photos had to be really interesting to attract readers. I always read his posts with interest, although I often disagreed with his views. That made us contradict each other without upsetting each other.
Well, a pretty long presentation. Let's get to the topic...
I knew, reading many of his posts, that his greatest wish was to be able to make a living from blogging. Now he is closer than ever! For the first time after three years of blogging every day.
After only three months in Leo Finance he is close to realizing this dream!
From this table above, at position 10 is how much @acesontop earned in December, namely, Leo and Hive, $556!
In November it was $406. So an increase of $150 in just one month. Of course, the increase in LEO value also contributed to this.
I must say that it is not really easy to reach such performances in such a short time. It takes perseverance and knowledge about finance and crypto currencies to be able to write blogs on these topics to attract attention, but it's much easier to be noticed in Leo Finance now and not in a few months when there will be many more members and the competition will increase.
Colleague @acesontop has the necessary knowledge and a few years of experience working with cryptocurrencies and this gives him the ease to write and even two posts a day plus to make hundreds of comments per month. It's an example to follow, as far as we can.
I know that there are many colleagues in Hive who are interested in crypto and I think they still don't know about Leo Finance. My hope is that one way or another they will read the posts, as it are, that describe the benefits of being a Leo Finance member. Certainly none exaggerate the benefits.
As for me, I started posting in Leo Finance a month and a few days ago, following the example of @acesontop. I mean, trying to follow his example, because I didn't succeed. There is no point in explaining the causes, because there are many but the main one is that I'm not prepared in this financial topics.
But I want to learn! Here is the best place to learn, every blog I read brings me at least a new information, it accommodates me with the terms used by those who know finance.
I post less often because I consider that each post must bring something new in the field and for me it is difficult to do that, I feel intimidated by the knowledge of others. I have a perhaps too developed sense of ridicule, fear of ridicule. I am afraid of trying to teach an experienced trader how to make money from trading, because I'm dust in this domain.
Even if I don't post, I can earn a few Leo a day by commenting... and quite a few gather at the end of the month.
As an example, because it's easier to understand...
In Hive I have a stake of about $1000, raised in over three and a half years of blogging and in Leo Finance I have $600 raised in a month and a half. Even if I bought half of them with Hive, I think it's easy to see how quickly the value accumulates here.
I wrote not long ago what my goals are for 2021. Now I found a new target that I didn't think of when I wrote that post.
The goal is for my LP (Leo Power) to exceed my HP (Hive Power) in two months. I think it's an easy goal to achieve, especially if Leo continues to grow but I wouldn't mind failing if Hive grows significantly in the coming months!
Everything I wrote here is for a reader outside of Leo Finance, because Leo Finance members know these things very well. I hope that my followers from Hive will read and be curious to see with their own eyes what Leo Finance means!

Posted Using LeoFinance Beta
---