First Impressions Lasts - beta.leofinance.io
---
Hello!
Today I was made aware of the Leofinance UI beta version, and I rushed over. I logged in using Hive Signer so no mess of going and scavenging my keys.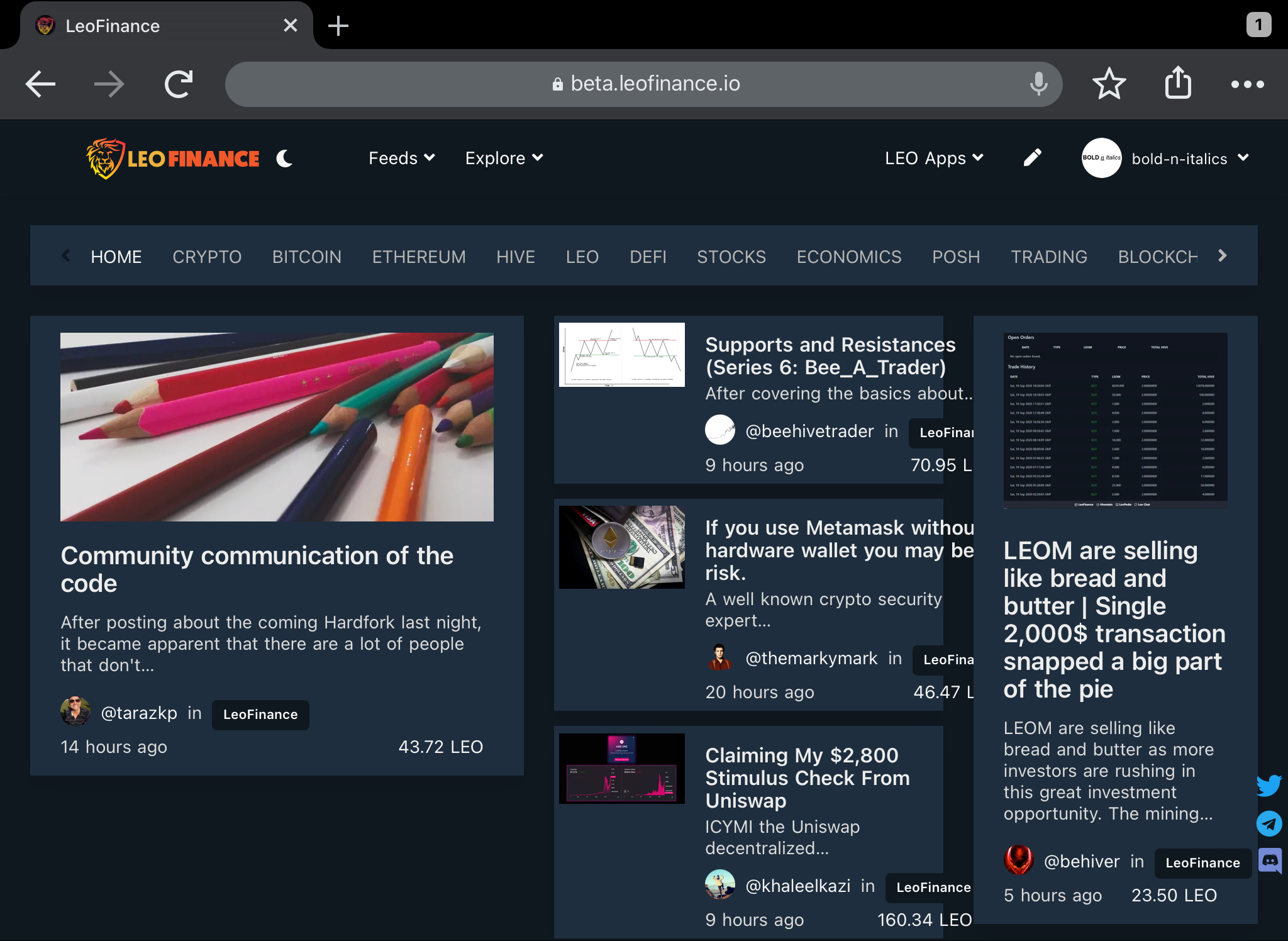 I totally love the Home page. The neat and simple arrangement of the trending publications is quiet eye catching. Simple and Classy were my first thoughts.
When I head over to my blog, I noticed a blog filter which is quiet helpful to find and locate my blogs. It also mentions the number of posts under each category. Well the number includes even reblogged posts so don't be shocked when you notice an new category under which you have never posted.
The display of voting details is the cherry over all the awesome icing. This is really brilliant thinking.
The wallet is designed to display 3 separate details of leo wallet, hive wallet and hive engine wallet. Again the UI is really user friendly and pleasing.
Under setting we have the configuration of dark mode themes. Apparently there are two options under the dark mode - dim and lights out. Dim seems to be a perfect option for people who like it dark but just not tooo dark.
Currently I could not find any option to "Save draft" my post, guess it'll be introduced over time.
I am currently accessing this using my iPad, and I faced some error while uploading images from my tablet onto the publisher.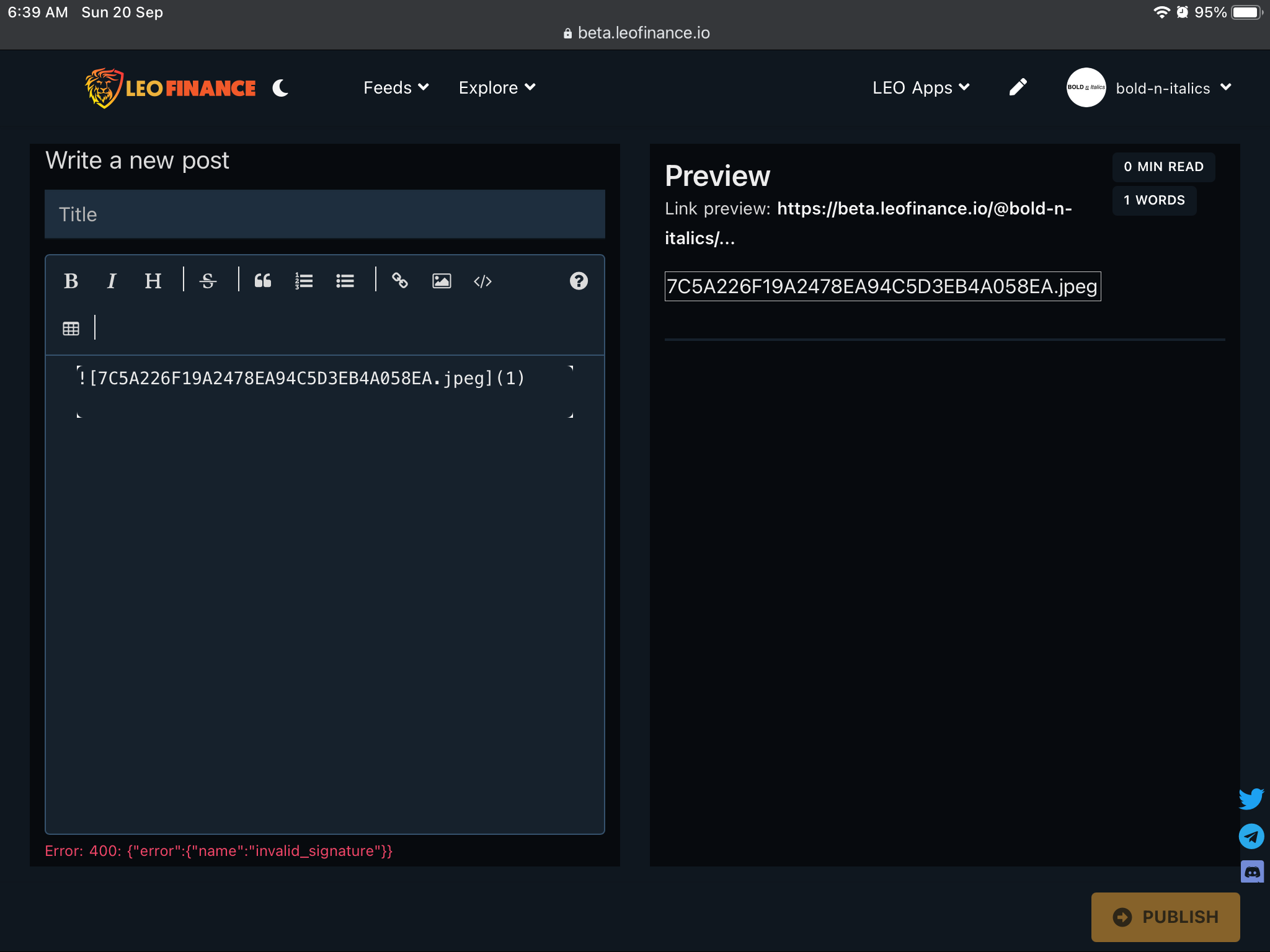 Wish to bring this to the attentention of @leofinance for their perusal.
I wanted to post this using the beta version but couldn't get to upload the screenshots so posting though the normal Leofinance web version.
Well everyone should be aware that this is just the beta version and has to go through a lot of fixes and technical improvements involving lots of efforts and hard work of the team.
I personally loved this version and look forward to its growth and success.
Overall a Wonderful Job by The LEO team.🦁🦁🦁
Thank you.
Cheers.
PS : Links to the Amazing demo by @khaleelkazi and the Official Post by @leofinance .
Posted Using LeoFinance
---