LeoFinance staying strong during bear market / LeoFinance stark im Bärenmarkt
---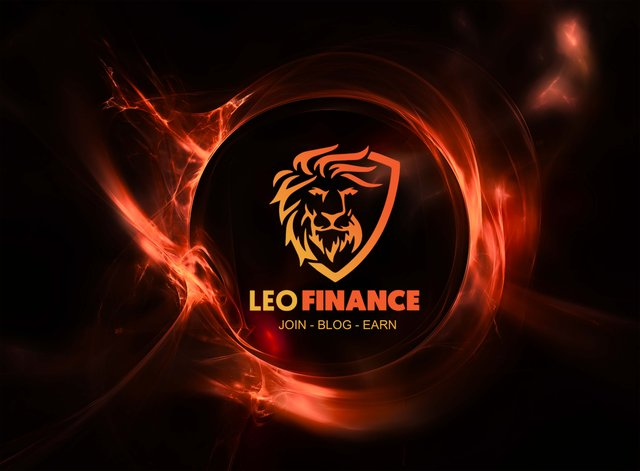 [ENG]
Financing secured for years
A very interesting podcast episode was released by LeoFinance these days.
There @khaleelkazi told how he already heard months ago from well-known venture capital managers who instructed their startups to keep the money together and prepare for hard times. The interest rate turnaround of the central banks, the end of cheap money and a looming recession are putting pressure on sentiment and share prices. It's getting harder for young companies to get (cheap) loans.
Of course, Khal was then asked about the financing of LeoFinance since after all, it is also still a young blockchain project. And guess what hey said. The answer was surprising for everyone:
At the current size of the team propably 5 years or more.
They are even planning to increase the development activity significantly, since more blockchain developers would become available again. Then you would still be at 2-3 years that you could endure a crypto winter.
Impressive! That's really something, isn't it? The Team doubles the development work and still has 2-3 years to go without money problems. This reassures me a lot and makes me even more confident for the future of LeoFinance.
LeoFinance App as a Game Changer?
One of the projects they have been working on for the last months and are still working on is the LeoFinance App. There has been a beta version for a while but it is only testable for some users. Now the rollout of the first full version (V1) is in progress. It is already live in the Google AppStore, Apples' AppStore should follow soon.
Link LeoFinance GooglePlay Post
In my opinion, this can be a real GameChanger. Many people, especially younger ones, are using the Internet mobile, and an app is much more convenient to use than calling up a website on a cell phone and interacting with it.
Just think of Ecency. Personally, I use the app much more than PeakD because it's faster and easier. I can see this working well for LeoFinance as well. It will increase usability and make it more attractive to new users. Also, an officially released app creates a strong trust in the stores, even more so if it has good ratings (which I assume will be the case for LeoFinance in the future).
1st Leo PUD
Another new feature that I find very positive is the implementation of a Leo PowerUp day, similar to the PUD at Hive. This is always on the 15th of every month and took place yesterday for the first time.
The LPUD strengthens the incentive to stake Leo tokens through PowerUp. This tightens the supply in the market, thus supporting the price and at the same time helping users to get more UpVote power (LeoPower LP).
Conclusion
So I think we can look forward. To what is yet to come, the creativity of the team and that despite crypto winter and the sell-offs of the last weeks LeoFinance stands on a stable foundation and will be constantly expanded and improved in the coming months and years.
What do you say about the current developments at LeoFinance? Have you already tried the app?
———
[GER]
Finanzierung auf Jahre gesichert
Dieser Tage erschien eine sehr interessante Podcast Episode von LeoFinance:
Dort erzählte @khaleelkazi wie er vor Monaten schon von bekannten Venture Capital Managern hörte, die ihre StartUps anwiesen das Geld zusammen zu halten und sich auf harte Zeiten einzustellen. Die Zinswende der Notenbanken, das Ende des billigen Geldes und eine drohende Rezession drückt auf die Stimmung und die Kurse. Es wird für junge Unternehmen schwieriger an (günstige) Kredite zu kommen.
Natürlich wurde Khal daraufhin gefragt wie es um die Finanzierung von LeoFinance bestellt sei, schließlich ist es auch noch ein junges Blockchain Projekt. Und ratet mal was er gesagt hat. Die Antwort war für alle überraschend:
Bei der derzeitigen Größe des Teams voraussichtlich 5 Jahre und mehr.
Man plant sogar derzeit die Entwicklungstätigkeit deutlich hoch zu fahren, da wieder mehr Blockchain Entwickler verfügbar würden. Dann wäre man immer noch bei 2-3 Jahren die man einen Krypto Winter aushalten könnte.
Krass. Das ist echt mal ne Ansage, oder? Man verdoppelt die Entwicklungsarbeit und kommt trotzdem 2-3 Jahre hin. Mich beruhigt das sehr und macht mich umso zuversichtlicher für die Zukunft von LeoFinance.
LeoFinance App als Game Changer?
Eines der Projekte an denen die letzten Monate und auch derzeit noch gearbeitet wird, ist die LeoFinance App. Es gibt schon länger eine Beta Version aber die ist nur für manche Nutzer testbar. Jetzt läuft der Rollout der ersten Vollversion (V1). Im Google AppStore ist sie schon live, Apples' AppStore soll in Kürze folgen.
Link LeoFinance GooglePlay Post
Meiner Meinung nach kann das ein echter GameChanger werden. Viele und gerade jüngere Leute sind mobil im Netz unterwegs und da ist eine App deutlich angenehmer vom Handling als über das Handy eine Webseite aufzurufen und dort zu interagieren. Denkt nur an Ecency. Persönlich nutze ich die App viel häufiger als PeakD, weil es schneller und einfacher geht. Das kann ich mir auch für LeoFinance gut vorstellen. Es wird die Usability erhöhen und es für neue Nutzer attraktiver machen. Auch schafft eine offiziell freigeschaltete App in den Stores ein starkes Vertrauen, erst recht wenn sie gute Bewertungen hat (wovon ich bei LeoFinance zukünftig ausgehe).
Erster Leo PUD
Eine weitere Neuerung, die ich sehr positiv finde ist die Implementierung eines Leo PowerUp Tages, ähnlich dem PUD bei Hive. Dieser ist immer am 15. jeden Monats und fand gestern das erste Mal statt.
Der LPUD stärkt den Anreiz Leo Token durch PowerUp zu staken. Das verknappt das Angebot auf dem Markt, stützt damit den Preis und verhilft gleichzeitig den Nutzern zu einer höheren UpVote Power (LeoPower LP).
Fazit
Daher denke ich wir dürfen uns freuen. Auf das was noch kommt, die Kreativität des Teams und dass trotz Krypto Winter und den Abverkäufen der letzten Wochen LeoFinance auf einem stabilen Fundament steht und in den nächsten Monaten und Jahren stetig erweitert und verbessert wird.
Was sagt ihr zu den aktuellen Entwicklungen bei @leofinance? Habt ihr die App bereits ausprobiert?
Posted Using LeoFinance Beta
---