My Crypto Financial Goals For 2021.
---
In the course of one week, I've made three different post centred on my plan for 2021, my resolution and goals for the new year. Many of them are general, some even goes deep into my spiritual lifestyle while some are physical. Well, the one asked by @theycallmedan not only narrowed it down but majored it on finance, on Hive and Leo, directing the question on the exact crypto investment I might want to do. For me, I've come to make my home on Hive, since the Hive blockchain has helped me to stay afloat of many financial constraints especially during the corona pandemic, I've come to trust the system the more.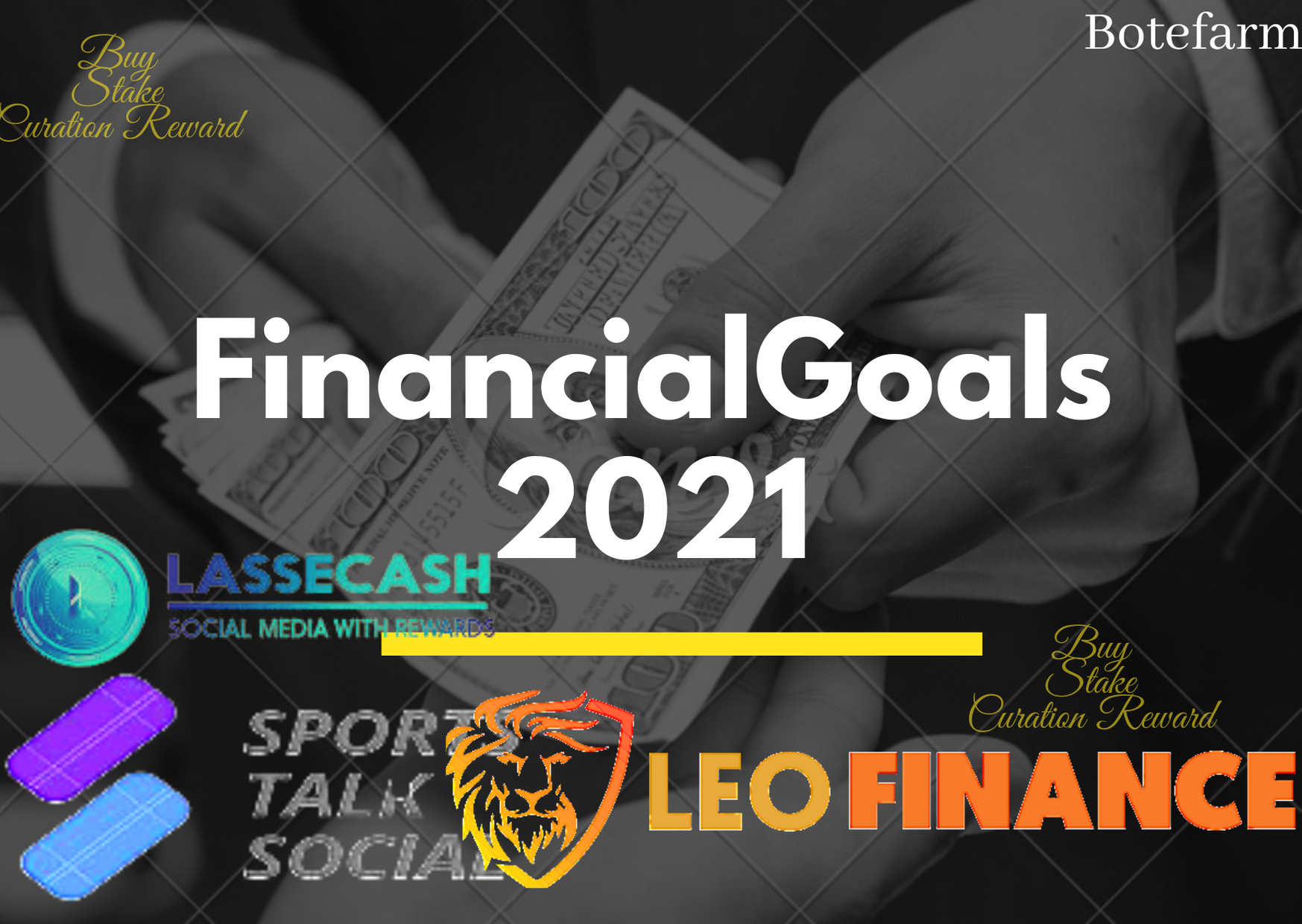 My investment strategy for 2021?
It's simple, and it's what I've been clamouring for for weeks now, which is becoming the top 5 sports stake owner and doing same on just three hive tribes, namely SPORTS, LEO, LASSECASH. The reason why I am doing this is for many reason, first is the pure fact that I have much friends who are sports freak than crypto or finance. They share different view everyday on there WhatsApp status on which player played well on the pitch, the midfielder who should be sold off, the legends on the field who should stay one more year in there club. The argument on how Cr7 came to have the Player of the Century award and so on.
A lot of them share this views without anything as reward, my plan is to bring them over to Sportstalk where they can share there views on Sports, football and others and then get a reward for sharing there passion. I've also come to notice that if reward aren't interesting or worthwhile, some users won't find it interesting to post, so I desire a large sports stake which I can use to curate there sports content.
One person that has brought this vision to reality was my friend @ibkdagreat whom I introduced to sports and he has been doing well, my plan is to bring in more and more users to hive and also enjoy the second layer of Hive.
Secondly, I want to reach the top five because I've come to see the juicy part of earning curation reward as a side income, you can imagine the amount of sports reward that comes with having like 40m sports staked, that's roughly 20Hive per day. Hive second layer is a gold mine.
After this, I'll move to Leo, the main reason for leo is for Curation, I don't really do much of finance content writing, neither can I tag myself as a crypto freak. But having stake in the most promising second layer of Hive is like buying a portion of Dubai. Then Lassecash. With these three, I know I'm financially set up for life.
Any specific assets that I want to invest in?
Sportstalk
Lassecash
Leo.
Also, I'm making plans to have tribe in Hive, I've asked at the Hive-engine discord group and was told it cost 2,400 Hive. I don't have any investment apart outside Hive.
My Preferred Investment? Crypto, Real State, Commodities, Stocks?
Crypto is my most preferred investments, followed by real estate, I'm not a fan of commodities being that some can get spoilt on the way or in the means of storage. Crypto is the best, with the best of the best being Bitcoin.
My plan or a set of goals on how to use and grow my stake?
My plan is to keep on posting and interacting in the sports community, buy more liquid sports and stake it. Earn Curation reward and be happy.
There is no end to my wanting to stake in Sports being that I already have 9.3m sports staked there and I'm staking every blessed day and also buying to stake too.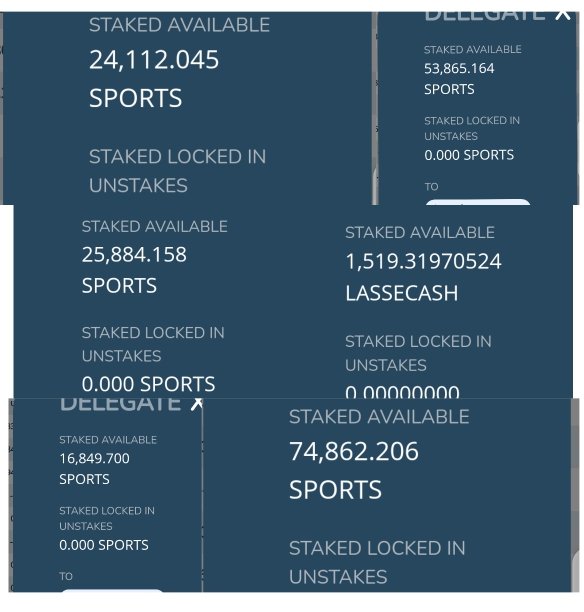 +24,000 Sports Staked •|• Last Staking In 2020
+53,000 Sports Staked.
+25,000 Sports Staked
+16, 000 Sports & 1,500 Lassecash Starched Road To 10m Sports
+74,000 Sports Staked. Road To 10m Sports
I plan to use my stake to bring in more and more sports content creators on Sportstalksocial. There are still some Sports fields yet untouched nor has anyone written about it. We need sports content writers in this field.
Overall, I've come to see the hidden gold deport on Hive, most especially her second layer where you can get as much as many tokens which is worth x10 of your post Hive reward. The more reason we should take this platform serious.
---
---
The above is my entry into @theycallmedan contest
#FinancialGoals2021 Initiative | Share your plan to grow in 2021 | HIVE and LEO Prizes
Posted Using LeoFinance Beta
---