Too Slow
---
Hi Friends,
Over the weekend, i went to Dutch Bros coffee and got a delicious drink - the Double Torture: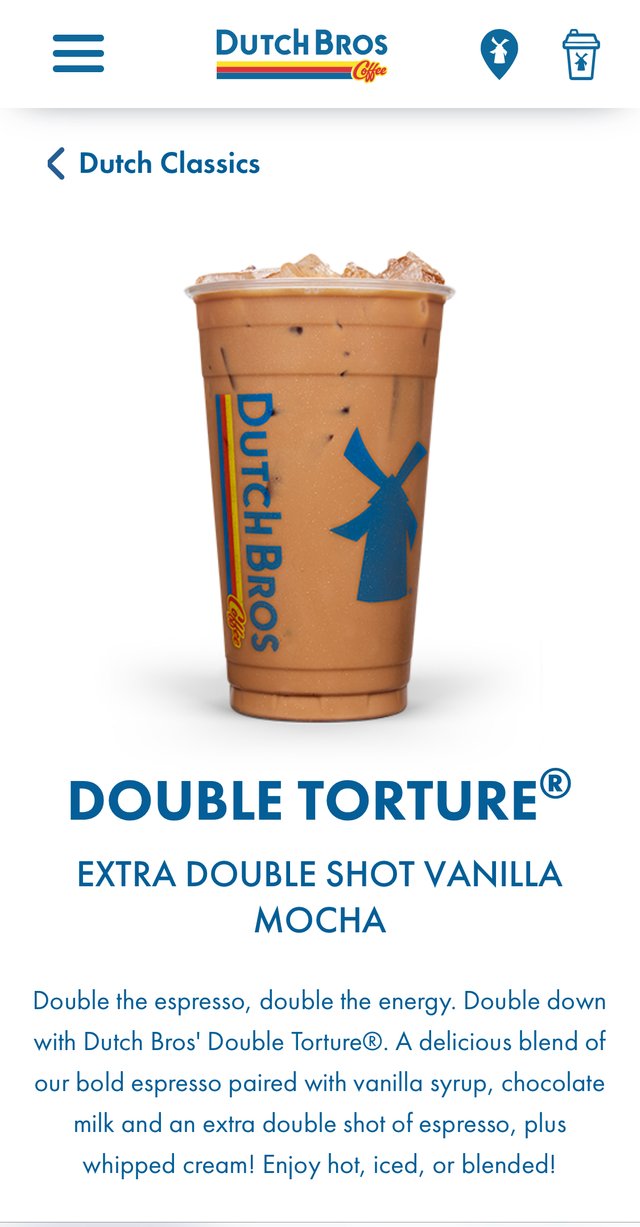 It was delicious of course, and, after telling my brother in law I thought the stock was a decent buy at a $2B market cap, I was planning to get some today. Too slow: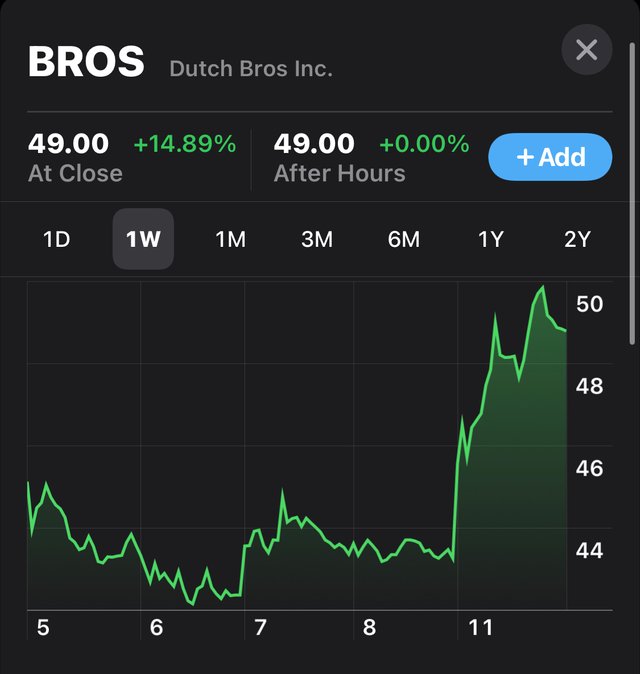 Popped 15% before I could get in today - might try to wait it out for a better entry point.
With Starbacks at a $50B market cap, I figured a $10B market cap should be easily attainable with the growth and expansion plans upcoming for BROS. I also like their niche of specialty drinks (albeit, not the healthiest), and feel like they are gaining traction and popularity.
So, maybe it will drop 20% tomorrow so I can get in...
Thanks for coming by,
Brian
Posted Using LeoFinance Beta
---